Heriot Watt professor visits OSU, Spears Business
Friday, November 10, 2017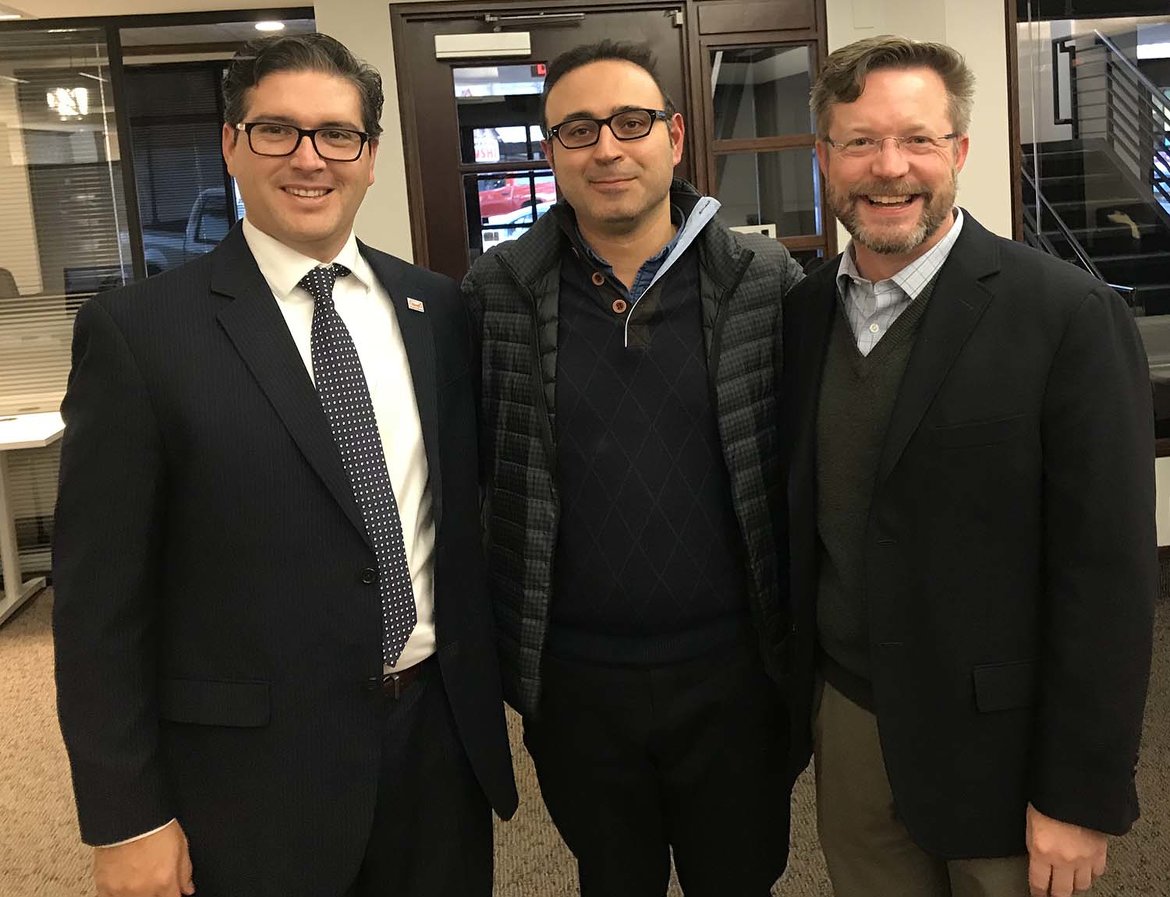 Babak Taheri from Heriot Watt University in Edinburgh, Scotland recently met with Spears School of Business administration and faculty to discuss increasing the collaboration between the two institutions.
Spears Business currently has three exchange students from Heriot Watt and usually sends a couple students per year to the school's campus in Edinburgh, where OSU students get to experience of living in an amazing city.
Babak also had a meeting with Mike Schuster, assistant professor of legal studies in Spears Business, to discuss potential visits to their campus in Scotland during the Study Abroad program from the CAGLE Department. Babak also met with Marlys Mason, Kevin Voss and Jose Sagarnaga to discuss research collaboration and reciprocal exchange student support with the intention to further the existing relationship between the two universities.
Babak is an associate professor of marketing in Business Management Department at Heriot Watt. His research has been published in more than 75 journal entries and articles around the globe.
Spears Business is always interested in finding new ways to get in touch with universities around the world, trying to give students more opportunities of travel and knowledge, with the goal of getting them ready for the professional world,