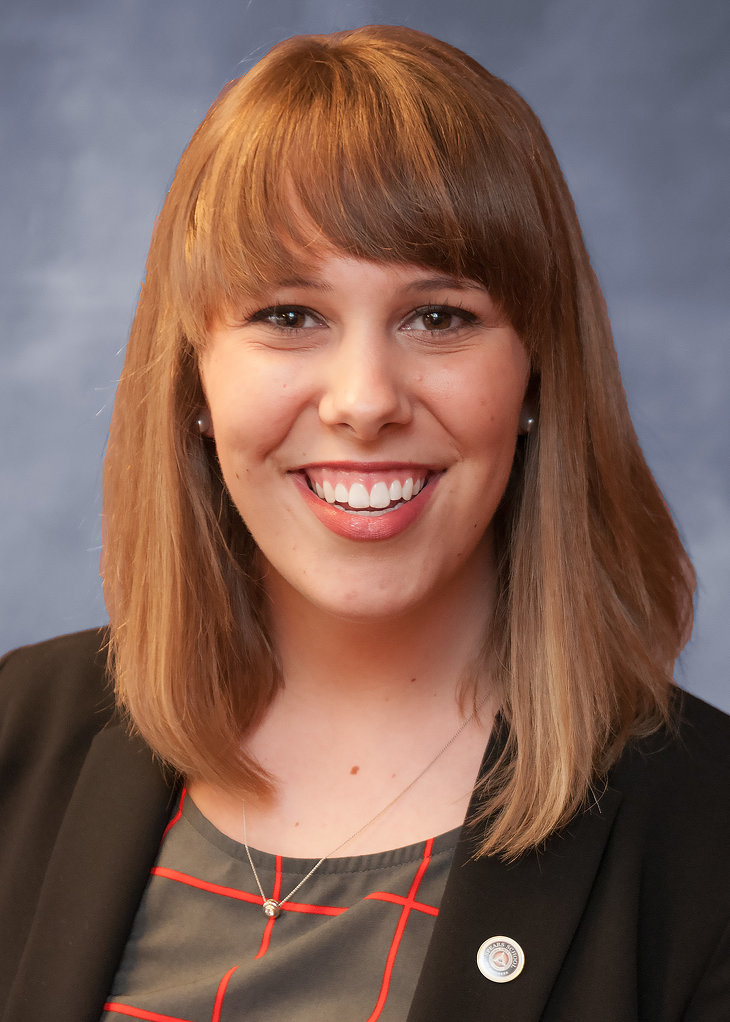 To Darcy Worth, practicing business, specifically management and marketing, has always come naturally. She comes from a family of small business owners. Her parents own and operate a skating rink in her hometown of Tahlequah, Okla., and they also run a fireworks stand each summer. When it came to college, there was no doubt which direction that Worth would head.
"After working with my parents for so many years, managing and marketing just came really natural to me," said Worth, a junior majoring in both management and marketing with a minor in ethical leadership at Oklahoma State University's Spears School of Business.
Since she was 13 years old, her free time was spent helping her dad manage the businesses with inventory, creating invoices and training new employees. She also helped her mom with the marketing side of the business, creating social media campaigns. "So it was very natural for me to go the business route, so that's exactly why I'm in the Spears School of Business," she said.
When it came time to choose what Oklahoma college to attend, she says it wasn't as easy as one would hope. "I was born and bred a Sooner fan but my brother helped pave the way," said Worth
Her older brother DJ, her senior by four years, was an engineering major at OSU. He was the first in her family to not attend the University of Oklahoma. "Over those four years our family would often visit my brother and I got to see the campus and the Stillwater community as well as the people. He took me to different events and to my surprise I wasn't treated like a high-schooler but an equal, which I thought was really cool coming on to a college campus."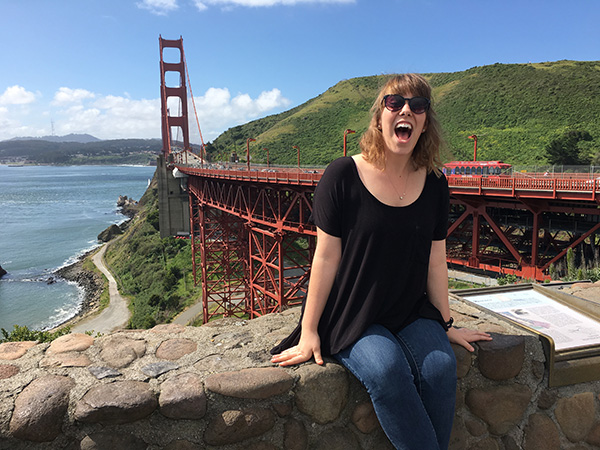 Today, Worth's 18-hour course load keeps her busy but she still finds time to participate in several activities on campus, in addition to several roles in the Spears School.
On campus, she has been involved as a facilitator for President's Leadership Council, president of the Spears Ambassadors, the secretary and new member coordinator for Business Student Council, a Spears Scholar Leader, a Shield Scholar, and a member of the Chi Omega sorority. She also participates in a small group with her church.
Worth works in the Spears School's Eastin Center for Talent Development as a career service specialist. She helps plan events and other projects like critiquing résumés and cover letters. "It's been a really cool thing for me to be around networking and career development, things that I wouldn't normally be exposed to," said Worth.
Worth says although her schedule is full she is grateful for every opportunity she has been given as a student and OSU employee.
"The Spears School of Business has given me everything in college. It's my community," Worth said. "I have such pride in OSU and the business school. With Spears Ambassadors, I get to share that every weekend. Every time I interact with high school juniors and seniors I get to tell them why I'm so passionate about OSU. The school has given me the opportunity to put so many stamps on my passport which is incredible, it's all I ever wanted out of a university."
Soon, Worth will be traveling to Washington, D.C. with six OSU friends she got to know during a recent study abroad trip to Costa Rica. "We all hang out now and I only knew two people before going to Costa Rica," Worth said. "So it's been just so cool that to have this joy to be around each other. It's something that's you feel all over OSU but especially at the Spears School."