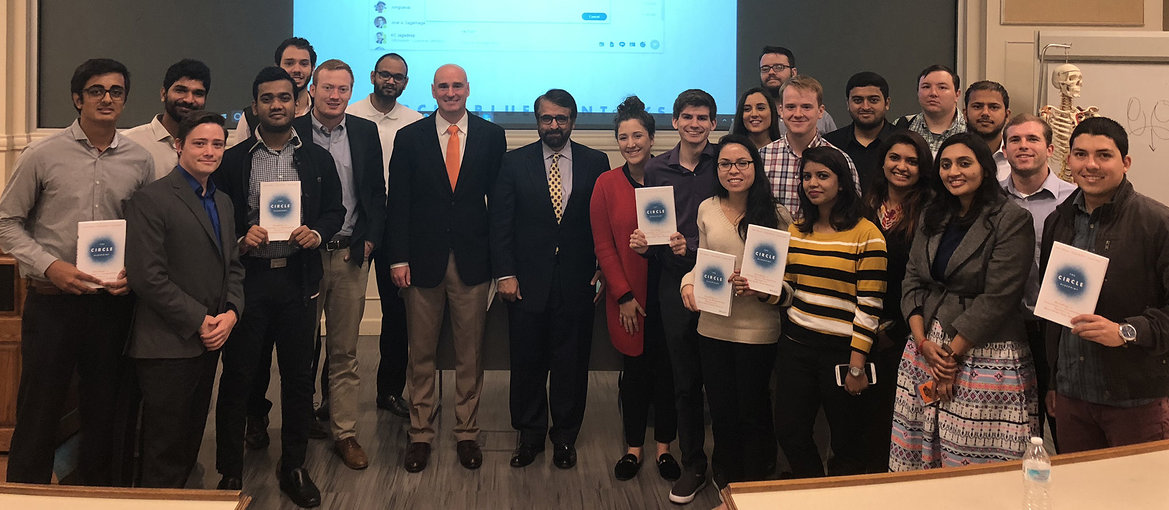 Oklahoma State University assistant professor of management Aaron Hill is going beyond the classroom to improve the life of not only his students but others around the world. Hill shared his method in enhancing lives with OSU MBA students during their final Professional Development class of the semester.
Along with Jack Skeen and Greg Miller, Hill authored a self-improvement book called "The Circle Blueprint." Skeen is a psychologist who is now an executive coach, and Miller received his PhD from OSU studying factors driving turnover and is now the CEO of CrossCom, a technology services company. After taking the self-assessment online at www.thecircleblueprint.com, readers can dive into the book to learn more about a balance in life and how to improve in areas where he or she needs work.
To prove developing this book is solely a social endeavor to help others, all proceed from the book are donated to charity. One of the projects includes creating a scholarship at OSU.
This book was written for two reasons. First, the authors want to use their backgrounds as tools to help people. Second, they want to make a difference in at least one person's life.
"If we could help even a single person, we might somehow change the world for the better," Hill said.
In their walks of life, they interact with three types of people: clients, employees and students. A common factor is these people see themselves as successful, but they have a feeling of wanting more in lives.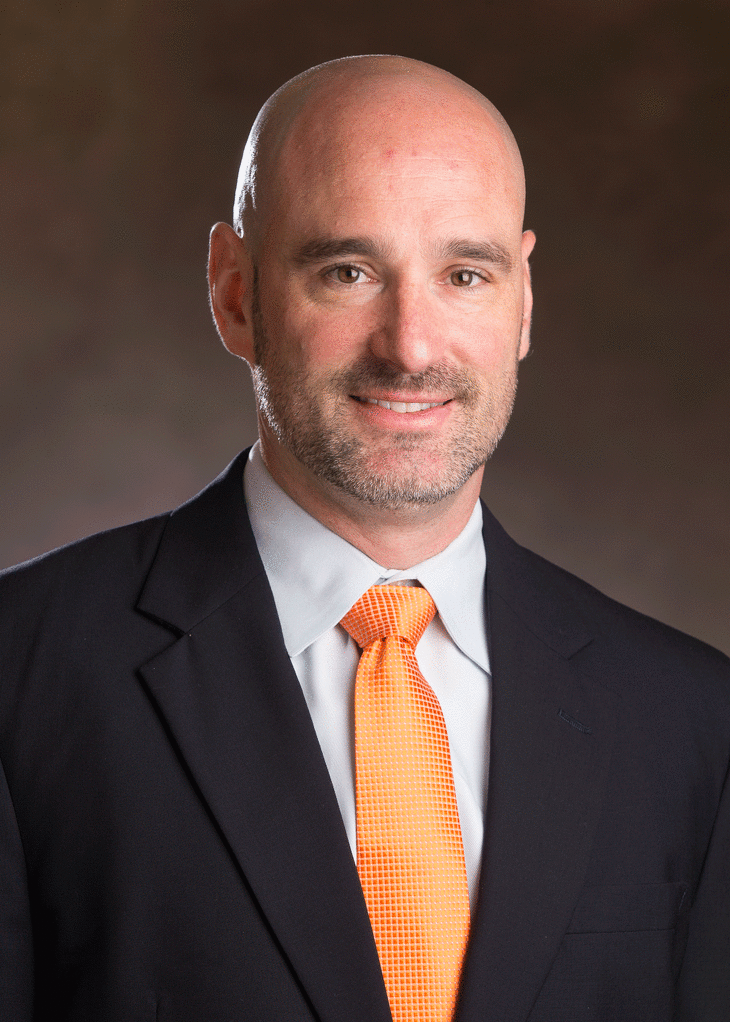 The book addresses two questions. First, are you as happy as you want to be in life? Next, where are you on a scale of one to five? People who are barely hanging on are considered a one in that category. On the other hand, those who feel like they are thriving in another category are at a five. From there, the book provides feedback on those situations.
How can you turn your life around? Have an honest self-assessment, and use that knowledge to make a change, Hill said.
"Our personality and other factors affect choices we make," Hill said.
"The Circle Blueprint" is a way to describe balance and purpose. It helps readers find what they spend most of their time doing and why. The assessment is scientifically validated, reveals factors affecting driving actions and it can see where you fall on thriving.
Our personal circles can be different sizes, but it is important to keep them from turning oblong.
"Work to grow your circle," Hill said. "Start with independence, then move to power, humility and, finally, purpose."
Hill holds the Spears Chair in Business Administration at OSU. He says his background motivated him to develop this book. As a student, he worked his way through college and went on to complete the PhD program. He had an entrepreneurial mind and put all his time into work. This created an imbalance in the emphasis placed on work relative to other life activities. He hopes his experiences can help others before they fall into the same traps.
At the end of class, students each received a copy of "The Circle Blueprint" to apply what Hill described. Students showed interest in the work university professors were doing to help others outside of the classroom.
"Dr. Aaron Hill was a motivational speaker," Gabriel Bahr, MBA student, said. "He taught us all the importance of finding happiness within our own lives. As a bonus, I received a signed copy of his new book, The Circle Blueprint."