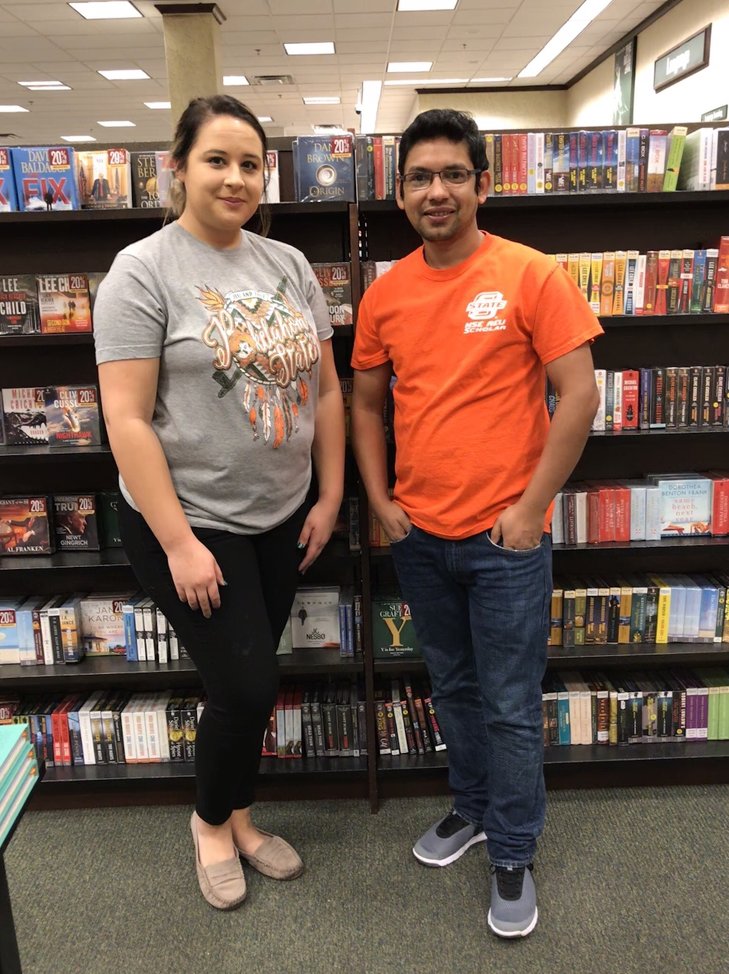 A pair of Oklahoma State University students have been invited to participate in the 2018 cohort of the E-Team Student Grant Program, sponsored by VentureWell.
The Lightning Strike Mitigation Material team of ShawnDea Dunzy, an entrepreneurship and management major in the Spears School of Business, and Dilli Dhakal, a master's student in material science in the College of Engineering, Architecture and Technology at OSU-Tulsa, was awarded a $5,000 grant that will assist in taking its entrepreneurial idea to market.
Dunzy and Dhakal will travel to Boston to participate in a three-day workshop Jan. 11-13 with nine other teams from across the United States. Lightning Strike Mitigation Material is one of 10 teams receiving a Stage 1 grant, which assists with training through the early stage innovator training program. The training provides peer networking, expert coaching, national recognition and hands-on workshops to move their innovations forward.
"The VentureWell workshop will benefit Lightning Strike Mitigation Materials by allowing us to test our market, how they value our product, and what our competitive position is in that market," Dunzy said. "By attending the workshop, I hope to gain a better sense of who our future customers are and what exactly they want from the product and our company."
The pair of OSU students have created a simple and affordable process to manufacture flexible, conductive films for use in aerospace and on wind turbines to ensure greater durability against lightning strikes.
Lightning Strike Mitigation Material was one of the teams recognized during Stage 1, receiving $5,000 and an invitation to attend the three-day workshop. Dunzy and Dhakal will use the workshop to learn about the customer discovery process and present their business case to VentureWell and industry collaborators for possibly obtaining Stage II funding of $20,000 and advancing to Stage III in hopes of attracting additional investors.
The OSU students will join teams from schools such as Johns Hopkins University, Rochester Institute of Technology, Stanford University, the University of Iowa, and the University of Delaware at the workshop.
The E-Team Grant Program targets students with an idea or invention that could potentially solve a real world, social need. Over the past 20 years, more than 700 grants have been given through VentureWell in order to help teams move ideas out of the lab and into the market. Learn more about our E-Team Grant Program here.
Learn more about the student resources available through the OSU Entrepreneurship program here.