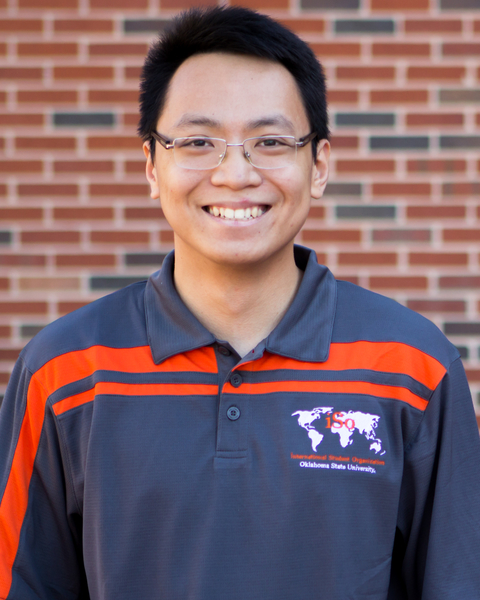 Oklahoma State University doctoral student Chuong Do will be honored March 9 with the Outstanding Doctoral Student Paper Award at the 2017 annual American Accounting Association – Southwest regional meeting in Little Rock, Arkansas.
Do's paper, "Macroeconomic Effects of Aggregate Accounting Conservatism: A Cross-Country Analysis," was blind peer-reviewed before being selected as the winner. Do is advised by OSU associate professors of accounting Don Herrmann and Sandeep Nabar.
"Chuong Do is one of our top doctoral students," Herrmann said. "In addition to being selected for an award at the AAA Southwest Meeting in Little Rock, Chuong was also selected to represent Oklahoma State University at the AAA doctoral consortium to be held in Dallas later this spring. We are very proud of Chuong Do and his accomplishments so far and expect even more from him as he continues to develop his research skills over the next few years."
"Chuong's paper demonstrates a linkage between accounting and economic development at the country level," Nabar said. "My colleagues and I were impressed not just with Chuong's ability to come up with such a novel idea for a first-year paper, but also with his familiarity with the literature and the rigor of his analysis."
The American Accounting Association is the largest community of academic accountants and aims to shape the future of accounting through teaching, research and networking. It holds sectional and regional meetings before an association-wide meeting every year for accounting research and practice.
The School of Accounting at OSU sponsored the conference and OSU associate professor of accounting Bob Cornell serves as the program chair and president-elect for the American Accounting Association.
To learn more about OSU's School of Accounting, visit https://spears.okstate.edu/accounting/.
To learn more about the American Accounting Association, visit http://aaahq.org/.