Kyle Lake didn't know he would end up at the Spears School of Business when he enrolled at Oklahoma State University his freshman year.
Lake grew up in small-town Elk City, Okla., with a population of 12,000, give or take. He was the first to attend OSU out of his family, making him the "black sheep," but he appreciated the atmosphere and tight-knit community that OSU offers.
"Everybody jokes about the 'Cowboy Spirit,' but I'm convinced it's a real thing," Lake said. "Just great people who made the university feel fun, the excellent degree programs and the reputable school was appealing."
He earned his bachelor's degree in mechanical engineering and was involved in many organizations across campus, including being the director of the OSU Speaker's Board his senior year. While he enjoyed mechanical engineering during his undergraduate years, Lake wanted something different for his next step. He looked in to the MBA program at Spears Business to better prepare himself for his dream job.
"I wanted to learn what I didn't get to learn during my undergrad," Lake said. "It's nice to get a little bit of a lot of stuff. Doing some finance, accounting, econ. My goal is to be a project manager someday. I think getting my MBA will help me transition out of the technical field that is engineering and in to more of a way management, project-based role."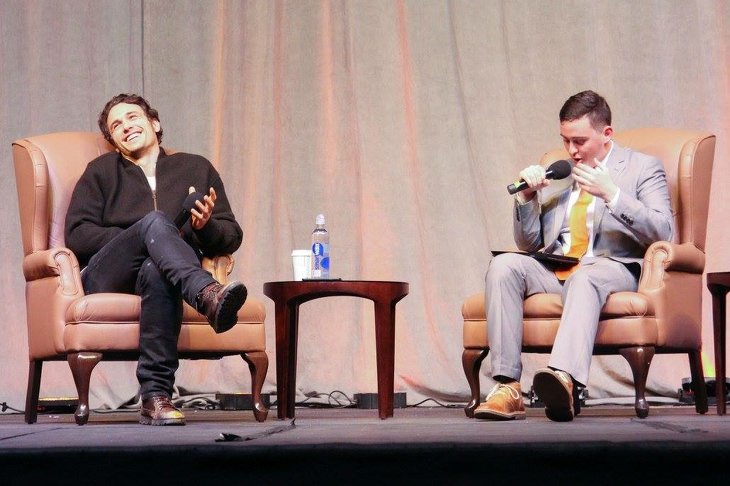 Lake's favorite class of the MBA program so far is Organizational Behavior Management, taught by associate professor of management Matt Bowler. Lake enjoyed his open and engaging teaching style as well as his ability to apply concepts from the class to the professional world. Kyle plans to complete his MBA by 2017 and is impressed with his experience in the program thus far.
'The MBA program at Spears Business is really cool," Lake said. "Our class size is about 45-50 students. Everyone comes from a different walk of life. It can be someone like me who just graduated or someone with 15 years of industry experience. So, not only can you learn from your professor, but from your classmates. Everyone views a problem in a different way, it's interesting to see."