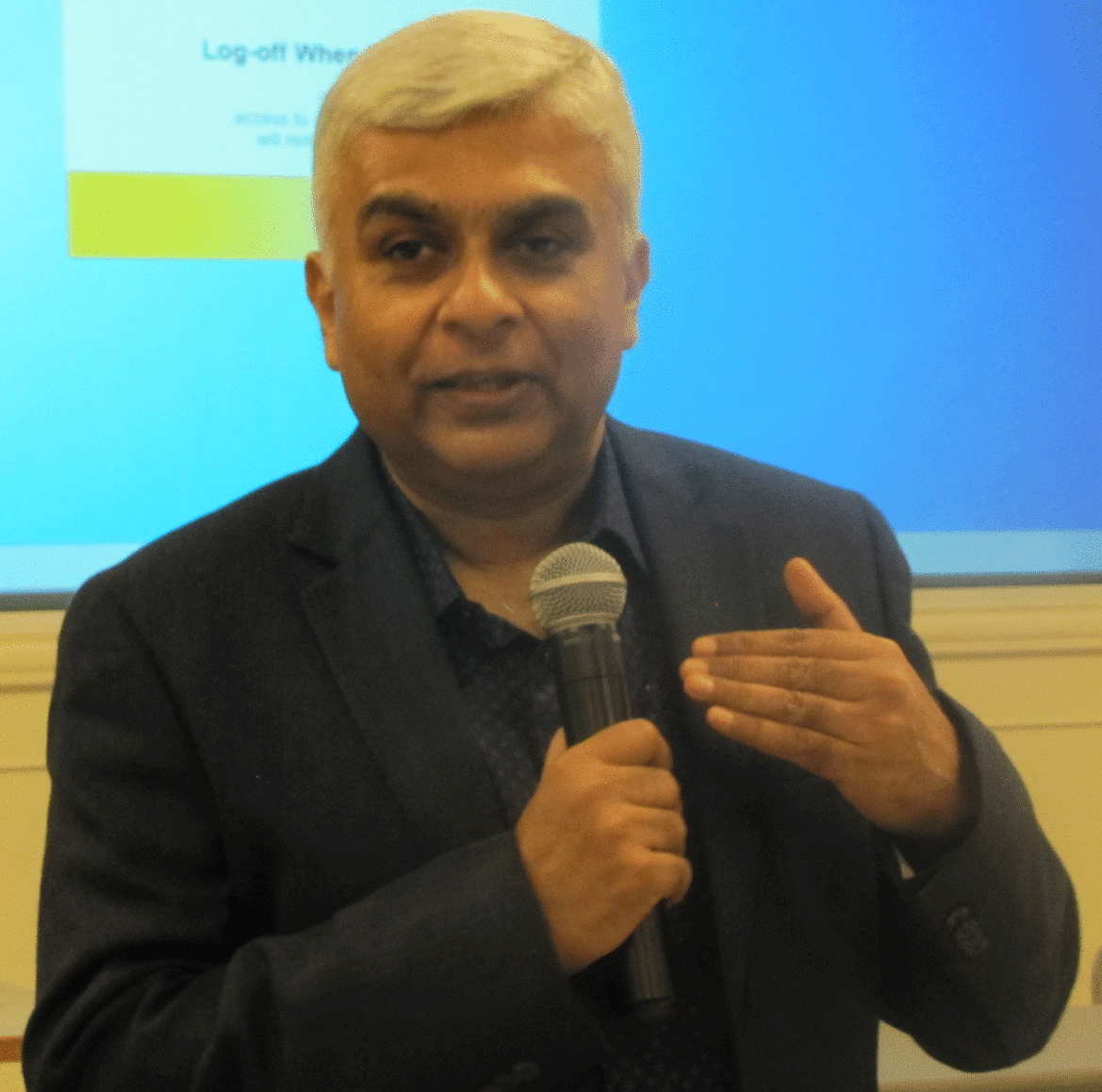 Under special circumstances, George Abraham traveled to Stillwater, Oklahoma from India on his own to speak with graduate students in the Professional Development class on September 29. Abraham encouraged students to follow their dreams despite other's negativity. He also shared his experiences and challenges living visually impaired.
Growing up, people did not have faith in a future for children who were visually impaired. It was common for people to express their doubts about his future to him and his parents. Fortunately for Abraham, his parents saw much more in him than just a blind child, and they did everything they could to give him the opportunities to succeed in regular school.
One of these opportunities included participating in athletics. He enjoyed running, but he did not start out as a fast runner and continued to come in last place. As he continued to practice, he gradually improved his skills. Eventually, he became the fastest runner in the school.
He credits his success to his passion.
"If you are passionate about your dreams, some day you will get there," Abraham said.
Running was not his only passion, he was also greatly interested in math, while in school. Administrators at his school tried to prevent him from taking math courses because they did not understand how a visually impaired person could learn math. After administrators gave him a chance, he found math was his passion, and he advanced on to university.
Following university, Abraham faced the challenge of finding a job. He completed many applications and visited offices just to have a chance in a position in advertising. After receiving a chance in advertising, he spent some time in the corporate world before moving on to nonprofit.
Abraham moved to the nonprofit sector because he wanted to give visually impaired people, specifically children, dreams and the belief they can achieve them.
"I wanted these people to engage with the world, and I wanted to provide that platform," Abraham said.
His overall goal is to invest in the visually impaired, so they become empowered to be a part of society. Abraham is the founder and CEO of the Score Foundation, which provides research and motivation resources for the visually impaired.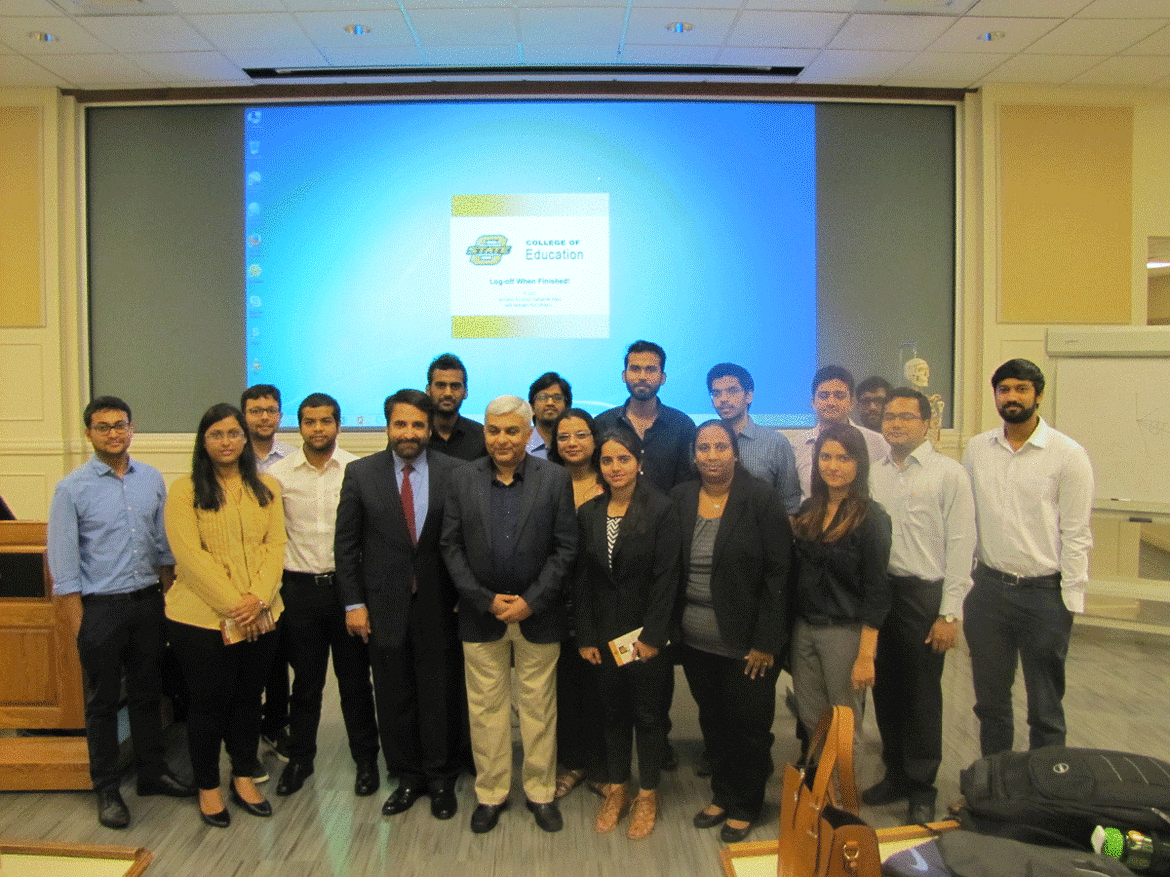 One of the projects he focused on was a way for the visually impaired to participate in the sport cricket. He realized this was an interest and a possibility, when he learned of people using a balling with ball bearings for sound to locate the ball.
In 1990, Abraham started a cricket league for the visually impaired. Also, he is the founding chairman of the World Blind Cricket Council, established in 1996. He also began the first World Cup for Cricket for the Blind in 1998.
With the popularity of this new cricket league, Abraham developed sponsorships to promote the ability and skill. When watching these players, viewers no longer see the blind, they see players.
"Sight is not the problem, it's what people think," Abraham said. "We need to dream, and dreams can be real."
He then discusses some advice he received. If you focus on the five D's, nobody can really stop you: Dream, Desire to fulfill the dream, Discipline to follow the process, Dedication to be committed, and Determination.
Students enjoyed listen to advice that can be applied not only to their school and career, but also to their entire life.
"It was a great pleasure being able to hear from someone who changed his disability to an ability," Hind Manou said. "Abraham inspired the students to start giving back to the community now while they have the energy, instead of waiting until they retire."
Looking at life with optimism and possibility of what is yet to come. The final thought he left students with was, be relevant to world we live in.