OSU student's struggles created a company that gives back
Friday, March 24, 2017
Oklahoma State University's School of Entrepreneurship continues to grow its student incubator program, accelerateOSU, as another student startup takes its first steps as a business.
Type It Up, founded by OSU marketing major Ashier Majok, is a typing company that takes handwritten documents and copies them into a digital format. Backed by research studies, Majok believes that the art of handwriting increases one's performance in the classroom, improves memory and boosts thinking skills. Type It Up allows students to enjoy handwriting while the company converts the documents into digital copies. For every subscription received, Type It Up sends a pencil and a notebook to a child in need.
"Notes, essays, résumés, we type it all," Majok said. "Through our app, anyone can take a picture of their handwritten documents and send it to us. We then send back a typed version to their email. We allow people to think better, faster, and improve their memory skills through the benefits of handwriting while we provide the convenience of a digital copy. We understand how important writing is, so we provide a pencil and notebook to a child in need for every subscription we get. Everyone deserves an opportunity to write."
Type It Up was officially established August 2016, but the idea blossomed much earlier. Majok came to the United States after his family fled war-torn South Sudan when he was five years old. After relocating to Houston, Majok and his family again had to flee, this time from Hurricane Rita in 2005. Surviving these experiences led Majok to want to do more for those in need.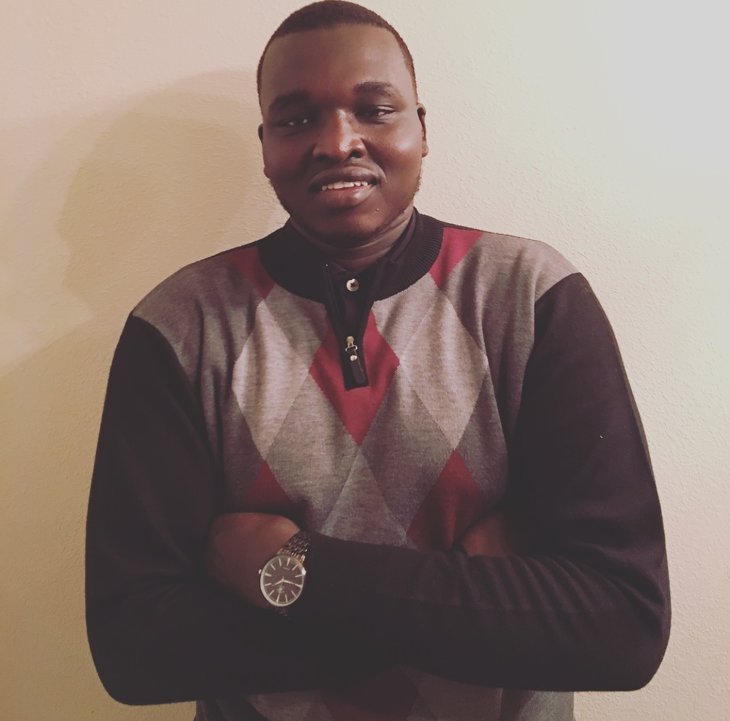 "I was a 5-year-old kid fleeing for my life instead of playing tag with my friends," Majok said. "I have family members back in South Sudan that dream of having the opportunity to write while I comfortably went to school and threw away sheets of paper. Because I got the opportunity to write, I am graduating from Oklahoma State University and providing jobs for people through Type It Up. I want to give other children the same opportunity, and I believe it starts with writing."
Type It Up will host its official launch party at 1 p.m. April 1 at accelerateOSU, located at 7th and Main Street in downtown Stillwater. The event is open to the public, and food and drinks will be provided.
"As a startup business owner, working at accelerateOSU is great because it gives me the benefits of having an office without the pains of having that expense," Majok said. "It's nice to be able to learn from the other student startups and have guidance from the faculty and staff I highly encourage any startup owner or dreamer to take advantage of the tools waiting downtown here at accelerateOSU."
For more information about the School of Entrepreneurship and accelerateOSU, visit https://entrepreneurship.okstate.edu/accelerateosu/.
For more information about Type It Up, visit https://www.typeitup.co/