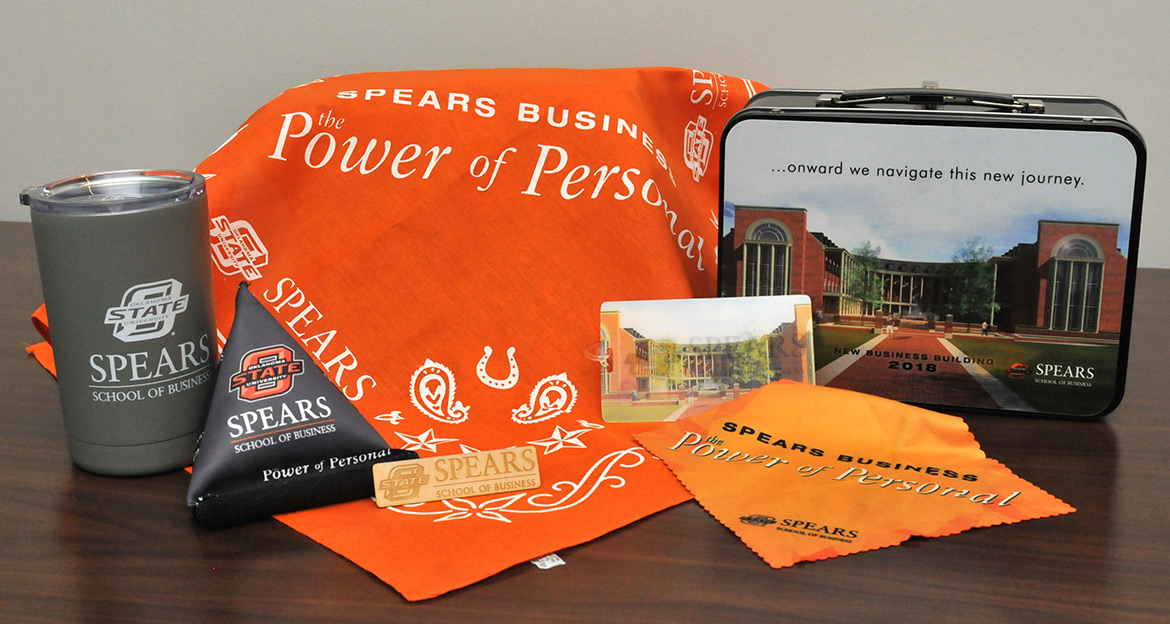 Spears Marketing, Communications Team Recognized
Thursday, July 26, 2018
Pistol Pete, on people's feet?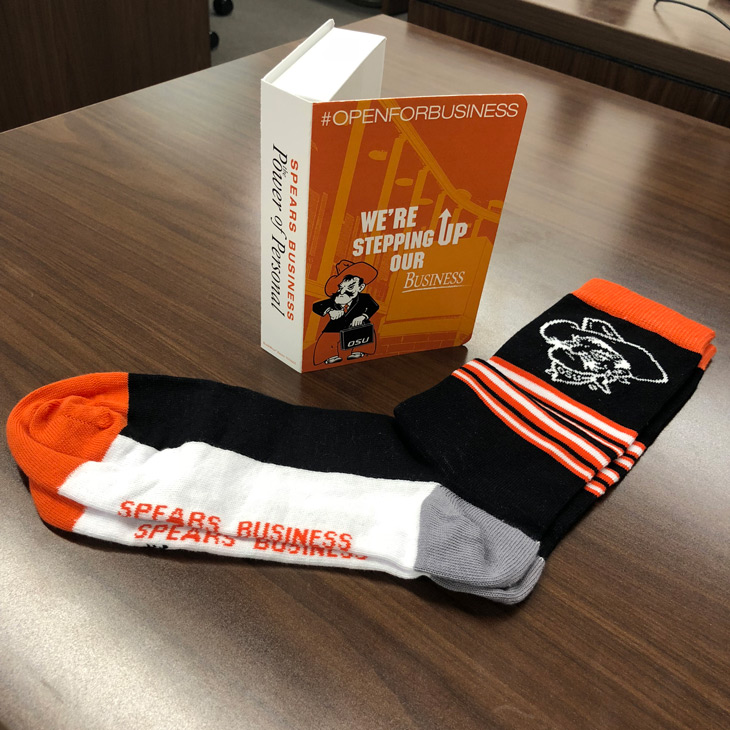 Yep, that's a winner.
Socks featuring Pete, handed out during the April 13 dedication of the new Business Building, were voted first place in the category of "Promo Item" at the 2018 Oklahoma College Public Relations Association Awards Banquet, held in Sulphur.
The socks, designed by Lance Shaw and earning a "Grand Award," were among three items produced by the Spears Marketing and Communications Department recognized at the event. A package presented to faculty and staff upon move-in to the new building, featuring a jacket and a lunch box filled with Spears-themed accessories, also received Grand Award recognition for "Bright Idea."
A story written by John Helsley detailing the inspiration for the Georgian Architecture shape of the building – "Crescent Masterpiece," appearing in the latest STATE magazine – received an "Excellence Award" for second place in the Full-Length Feature writing category.
"We have an excellent team of creative thinkers who are committed to helping Spears Business shine in so many ways," said Terry Tush, Spears Director, Marketing and Communications. "It's wonderful to see our creative efforts recognized."