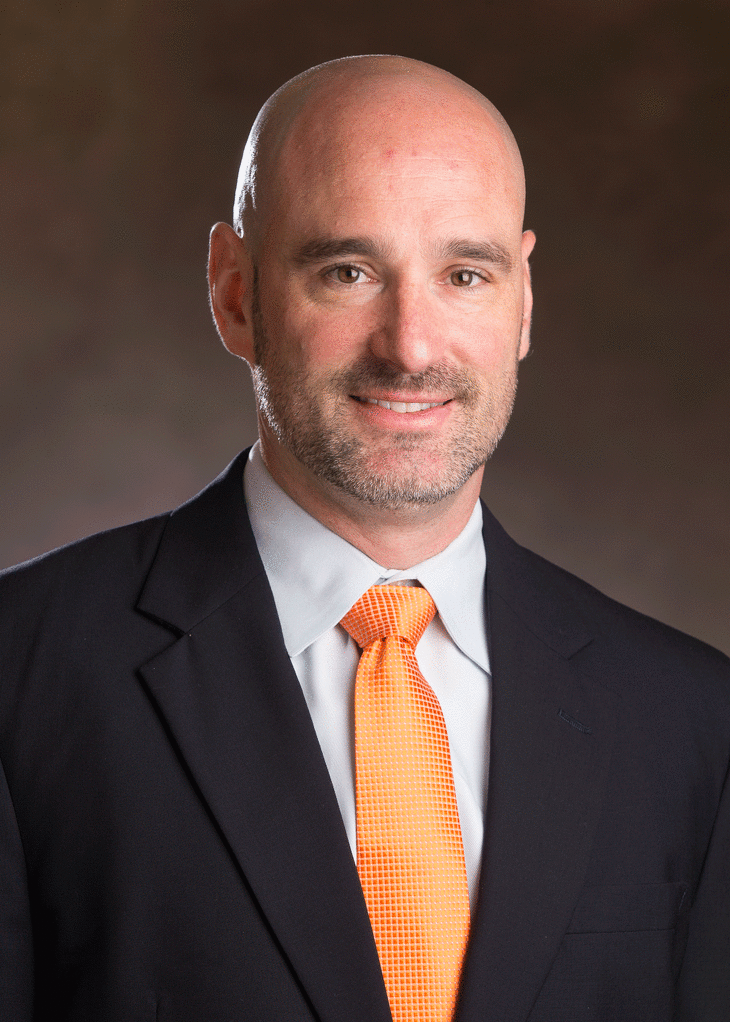 Have you ever felt unfulfilled and wondered why you are unhappy? There's a new book written by an Oklahoma State University professor that might help you – while your purchase will benefit student scholarships.
"The Circle Blueprint" is a book co-written by Spears School of Business associate professor of management Aaron Hill along with OSU alumnus Greg Miller (PhD, 2015) and friend Jack Skeen, an executive coach. Throughout the book, the authors explore the various options for expanding and improving one's circle and include specific exercises to assist in making changes in life. The book introduces and explains both concepts and key elements required to sustain a person who is struggling in their career.
"If you're like me, there are times you've asked yourself, why I don't feel happier," Hill said. "Greg and Jack had similar experiences in their work – many people ask this same question daily. The ideas and exercises in our book and the supplemental workbooks helped me dig to the root of the problem and break the conscious and unconscious habits and patterns that held me back from being truly happy. We hope it can help others too – and, we hope the proceeds can go a long way toward building scholarships as well."
The synopsis of the book is listed below:
"The Circle Blueprint" is your personal guide to fulfillment. Are you thriving or just surviving? Are you energized, balanced, and happy? This book helps you dig to the root of the problem, and gives you a roadmap for getting your life on a more positive trajectory. You'll begin with an honest assessment of your current situation, and the life choices that got you there; this is your Circle, and through it, almost anything becomes possible. Your Circle can be adjusted—expanded, narrowed, balanced, or thrown off-kilter—to steer your life where you want it to go. Your Circle must be tended to, and whether you realize it or not, you make these choices every single day. This book helps you define your Circle, master it, and create the life you want to live.
Finding satisfaction doesn't mean starting a whole new life, it means reshaping the one you have to keep what's working and adjust what's holding you back. This book gives you the tools and insight you need to make the journey, with practical exercises to guide you through each step of the way.
"The Circle Blueprint" is available on Amazon.com, through Barnes & Noble and others. Hill and Miller plan to donate all proceeds from sales of the book to scholarships. The book is available at any of these retailers: