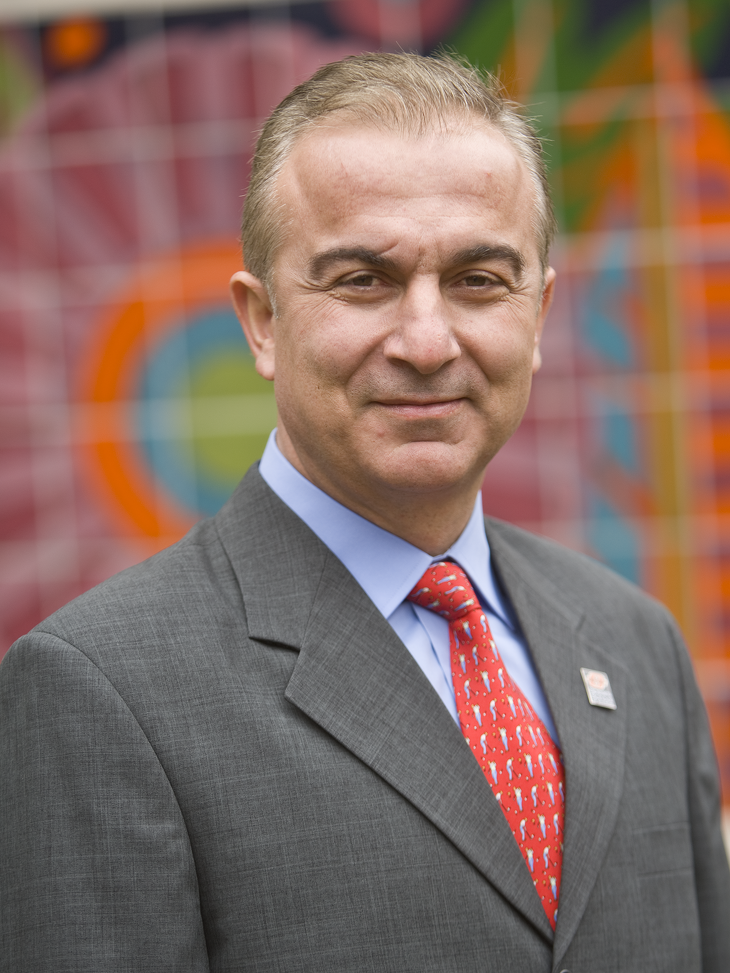 Dursun Delen, a William S. Spears Chair in business administration, Patterson Foundation Chair and management science and information systems (MSIS) professor at Oklahoma State University, has been named a Regents Professor.
The position of Regents Professor is the most prestigious position that may be attained in recognition of scholarly accomplishments by faculty on the campus of Oklahoma State University. The position recognizes the few select faculty who have made unique contributions in several areas including research, artistic performance, creativity, teaching, and extension, to note only a few. The Regents Professor must demonstrate a distinguished record of nationally recognized excellence and scholarship in his/her discipline.
"I am pleased and honored to be recognized as a Regents Professor at Oklahoma State University by the Oklahoma State Regents for Higher Education," Delen said. "Although I have been very fortunate to have received many awards and recognition, this is the most esteemed honor that I have received in my academic career.
"I am delighted by this generous acknowledgment of my scholarly accomplishments, and I view it as both a personal honor and a recognition of my department and my college. I want to thank those who nominated me and supported my nomination. I am humbled to join the past recipients whom I have long admired and respected."
Delen joins Spears School professors Robert Baron, Dan Rickman, Ramesh Sharda and Charlotte Wright as current Regents Professors.
"Dr. Delen is an internationally recognized scholar in analytics, continues to do groundbreaking research in conjunction with the Center of Health Systems Innovation, is an outstanding instructor, and a strong mentor to our graduate students," said Rick Wilson, head of the MSIS department. "We are proud and fortunate to have such an outstanding faculty member as Dursun in the MSIS department."
Delen completed his bachelor's and master's degrees in his home country of Turkey before traveling to the United States to finish his doctorate in industrial engineering and management at OSU in 1996.
Prior to his appointment as an assistant professor of MSIS at OSU in 2001, he worked for a privately-owned research and consultancy company, Knowledge Based Systems Inc., in College Station, Texas, as a research scientist for five years, during which he led several decision support, information systems and advanced analytics research projects funded by federal agencies, including DoD, NASA, NIST and DOE.
He has traveled all over the world as an invited keynote speaker for conferences, Fulbright scholar or visiting professor. He has been serving on more than a dozen journal editorial boards as an editor in chief, senior editor, associate editor or editorial board member. He has published more than 100 research articles and seven books since his academic appointment at OSU in 2001.
"We are very pleased that Dr. Delen was named a Regents Professor as it is a fitting recognition for all of his scholarly accomplishments," said Ken Eastman, dean of the Spears School. "We are fortunate to have him as a member of our faculty and appreciate his many contributions. He has a stellar research record but he is also dedicated to his students."