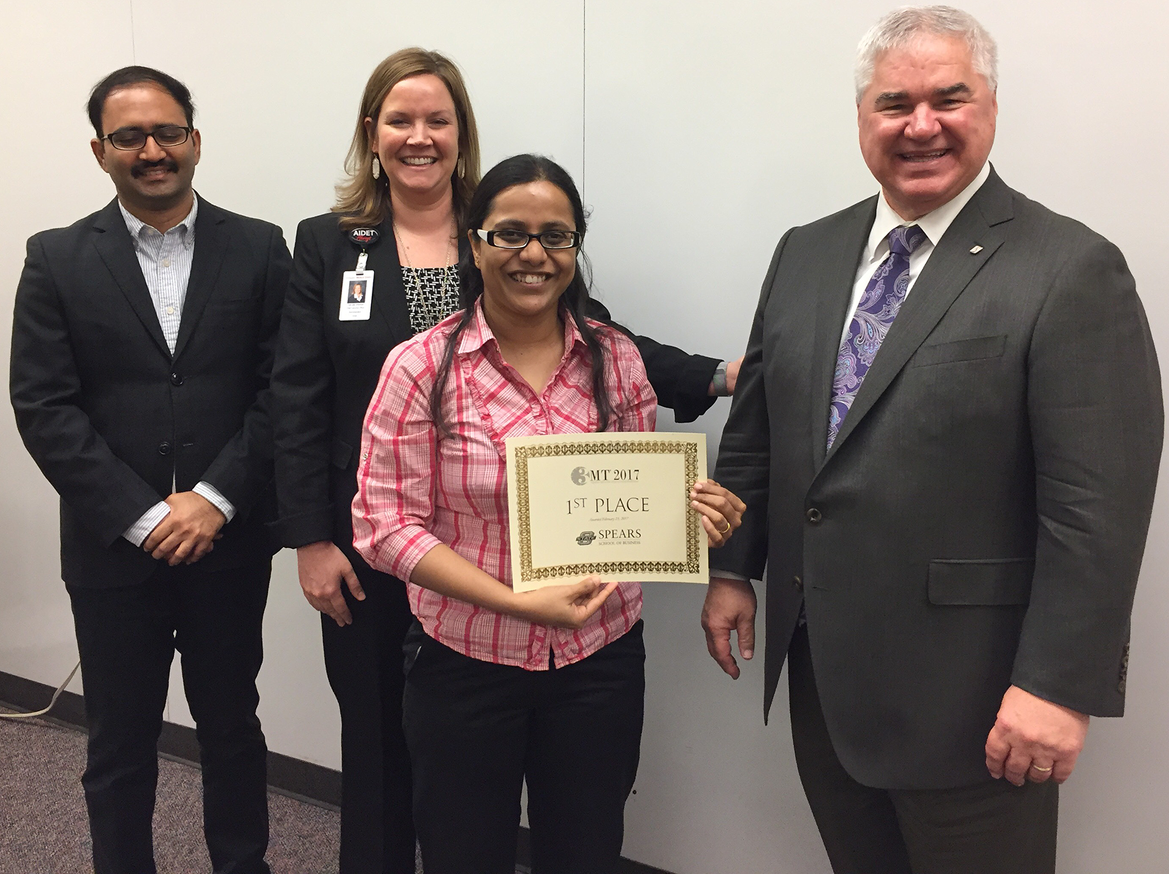 Three Spears School of Business students placed in the college-level round of the Three Minute Thesis (3MT®) competition Feb. 23.
In this competition, each student has a maximum of three minutes to present his or her thesis. The student is limited to a single PowerPoint slide and must verbally present the information.
Oklahoma State University economics and legal studies student Durba Chakrabarty placed first in the competition and received $300. Marketing student Yasamin Vahadati received $200 for placing second, and Peter Liang, management science and information systems student, placed third and was also the People's Choice winner, receiving a total of $400.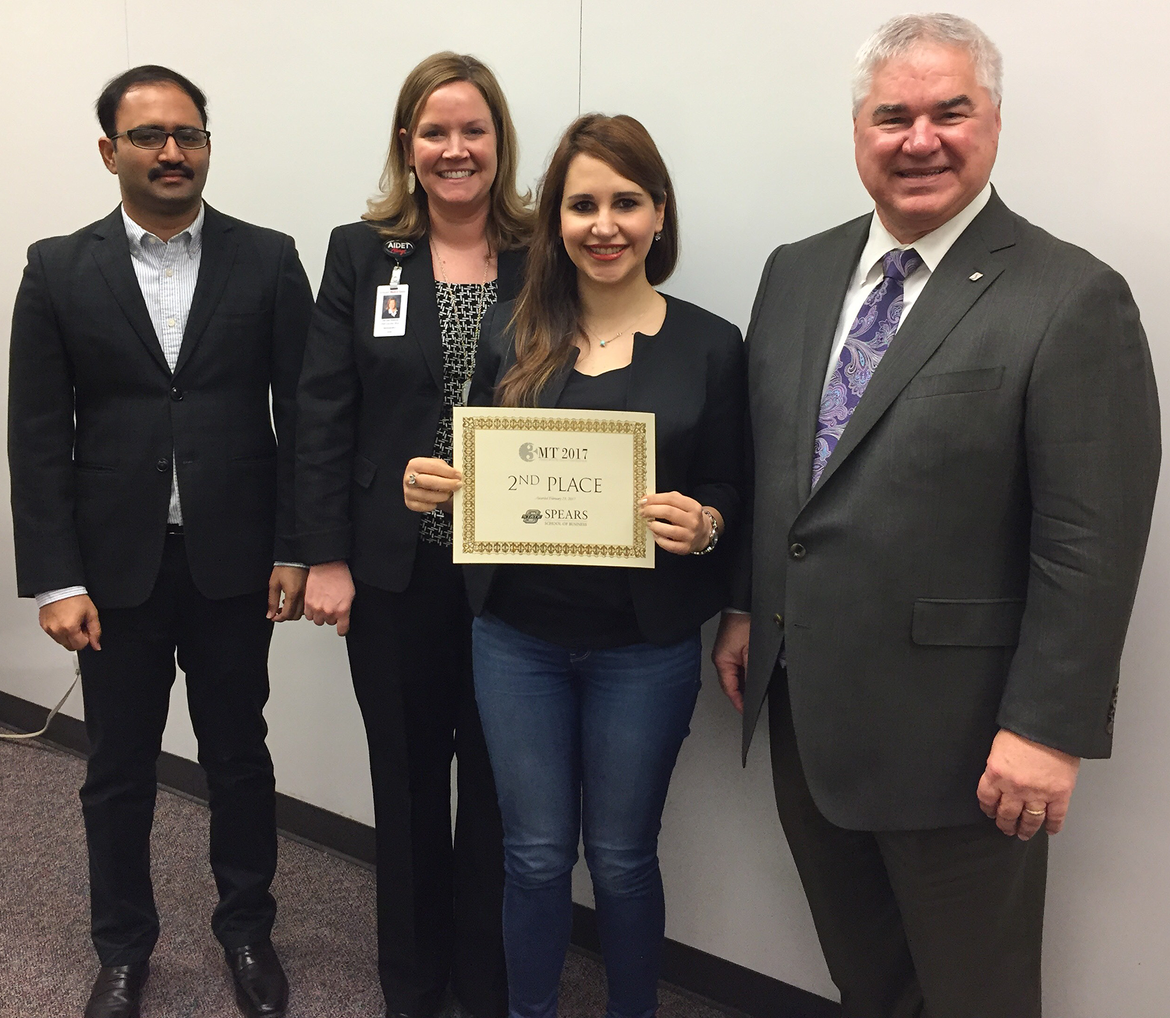 Chakrabarty will move on to the OSU finals, where the first-place winners from each college on campus will compete for the chance to represent OSU at the regional 3MT® competition.
"Communication of research projects and the results in a form that the general public can understand is a constant challenge for students," said Ramesh Sharda, vice dean for the Watson Graduate School of Management for the Spears School. "This competition gives students an opportunity to practice and build their communication skills. We are fortunate that three community leaders gave their valuable time to serve as judges for the competition: Rex Horning, president of Stillwater National Bank; Denise Webber, CEO of Stillwater Medical Center; and Jai Rajendran, technology and business development manager for Oklahoma State University's Technology Development Center. The judges provided valuable feedback to the students on how to sharpen their message."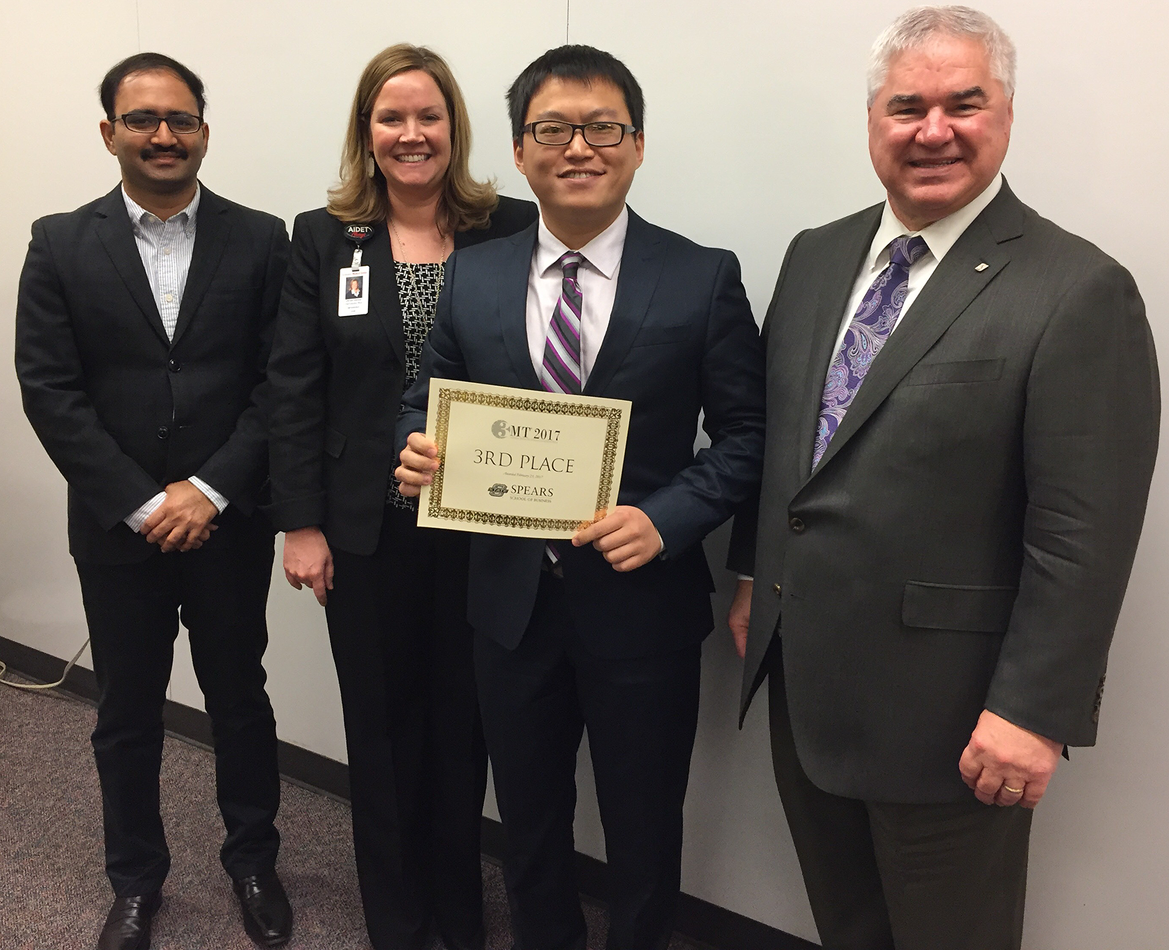 The 3MT® competition was created in 2008 at the University of Queensland. The competitions were designed for students to present work that would normally take about nine hours in three minutes or less. This competition also provides students with the opportunity to develop the proper communication skills to present the important and relevant aspects of their research to audiences outside of their fields of study.
This competition is a part of the 14th annual OSU Research Week, which celebrates research and scholarly activity. To view more Research Week events, visit https://researchweek.okstate.edu/.
To learn more about the 3MT® competition, visit https://gradcollege.okstate.edu/three-minute-thesis.