Three Spears School graduate students recognized during Graduate Education Week
Wednesday, April 19, 2017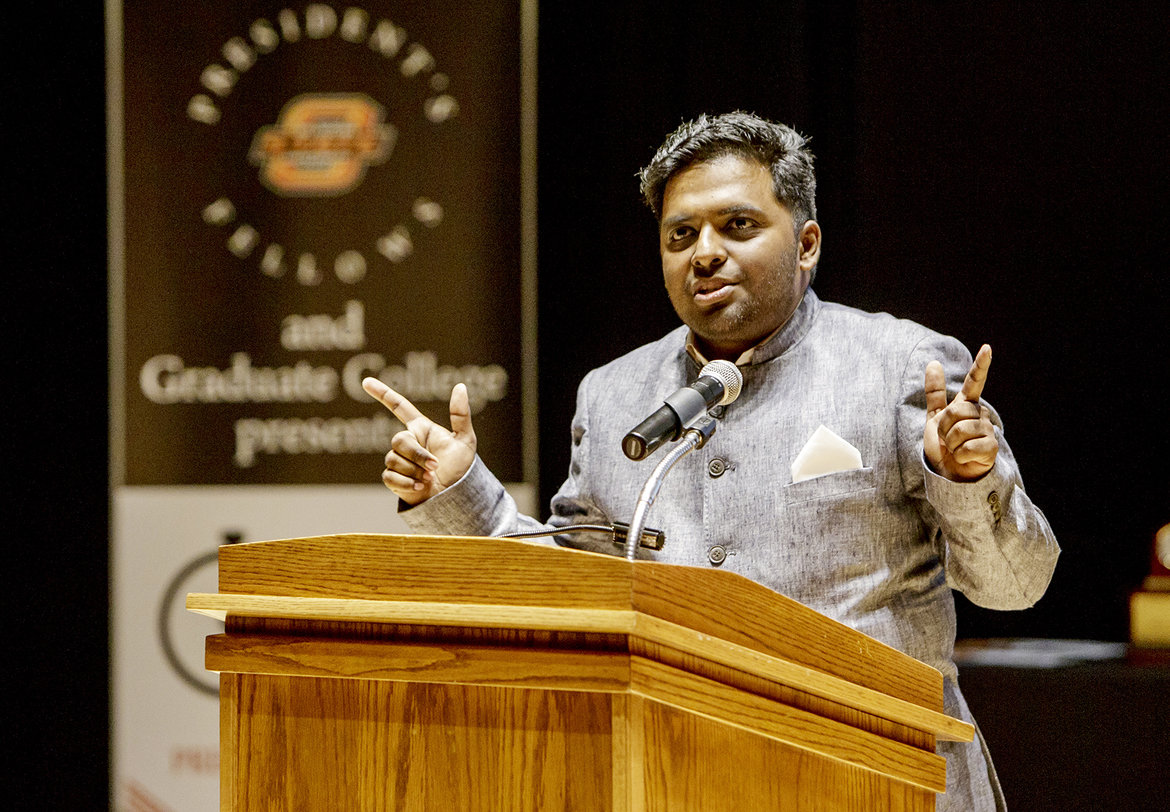 Three Spears School of Business graduate students were recently honored during the Graduate College's Graduate Education Week activities on the campus of Oklahoma State University.
Siddharth Suresh, master's student in telecommunications management, was the first-place winner in the President's Fellows' Three Minute Challenge (3MC), and was the recipient of a $2,000 award. Also, Varsha Akkaloori, a master's in business analytics student, received the People's Choice Award in the 3MC competition and a $2,000 prize.
The 3MC competition includes the top five Three Minute Presentation (3MP) competitors for non-thesis masters, education specialists and graduate certificate students and the top five Three Minute Thesis (3MT) competitors for thesis master's and doctoral students.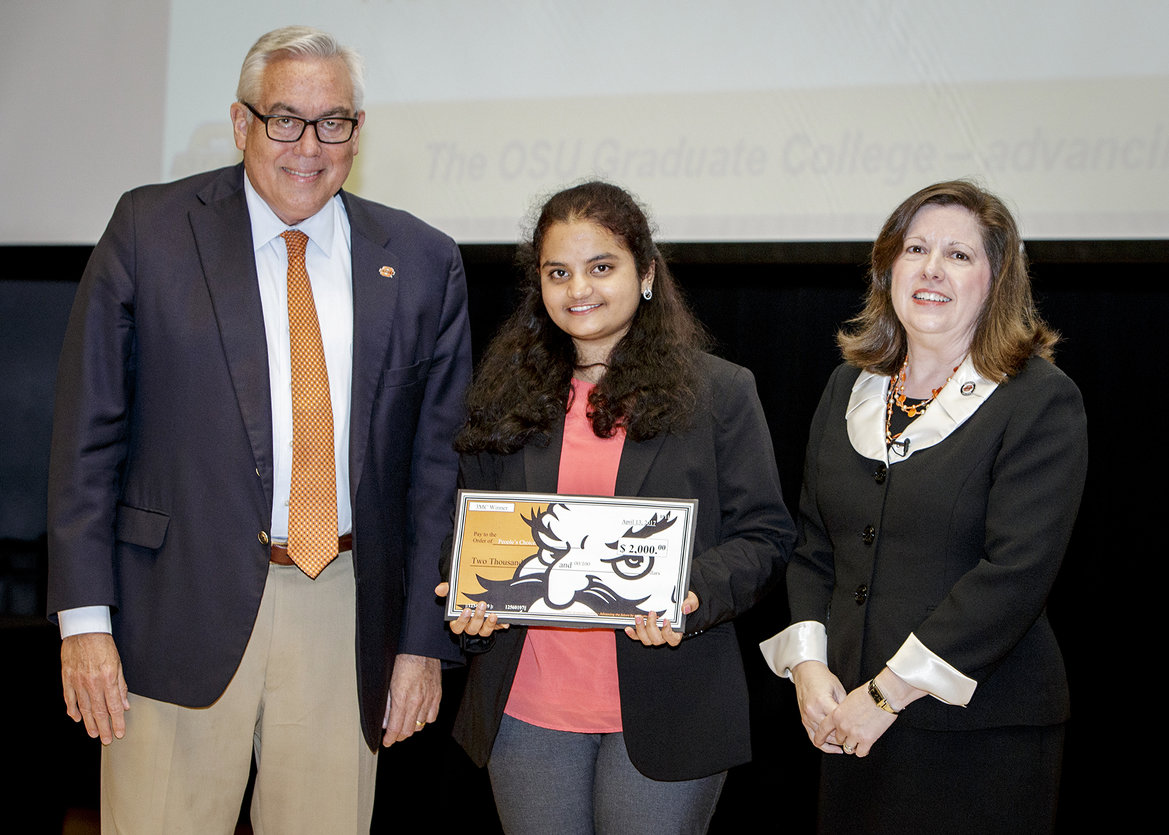 Also, Raghav Nargotra, master's student in management information systems, was selected as an honorary commencement marshal for OSU's Graduate Commencement Ceremony on May 12. In addition to receiving a $1,000 award, Nargotra will be recognized at commencement. He also is being honored as a second-year ambassador in the Graduate College Ambassador's program. In addition, he was a finalist for the Phoenix Award presented for exemplary achievement in leadership, scholarship, professional involvement, and university and community service by the Graduate and Professional Student Government Association.
"All of our MSTM, MSMIS, and MSBA students participate in three-minute presentation competition, so it is heartening to note that these students have done well at the university level contests as well," said Ramesh Sharda, vice dean of the Watson Graduate School of Management. "I am proud of all three of these students and congratulate their program coordinators – Dr. Jim Burkman, Dr. Rathin Sarathy and Dr. Goutam Chakraborty – for their students' accomplishments."
Suresh, Akkaloori and Nargotra are advised by Sarah Chabinak in the Watson Graduate School of Management office.