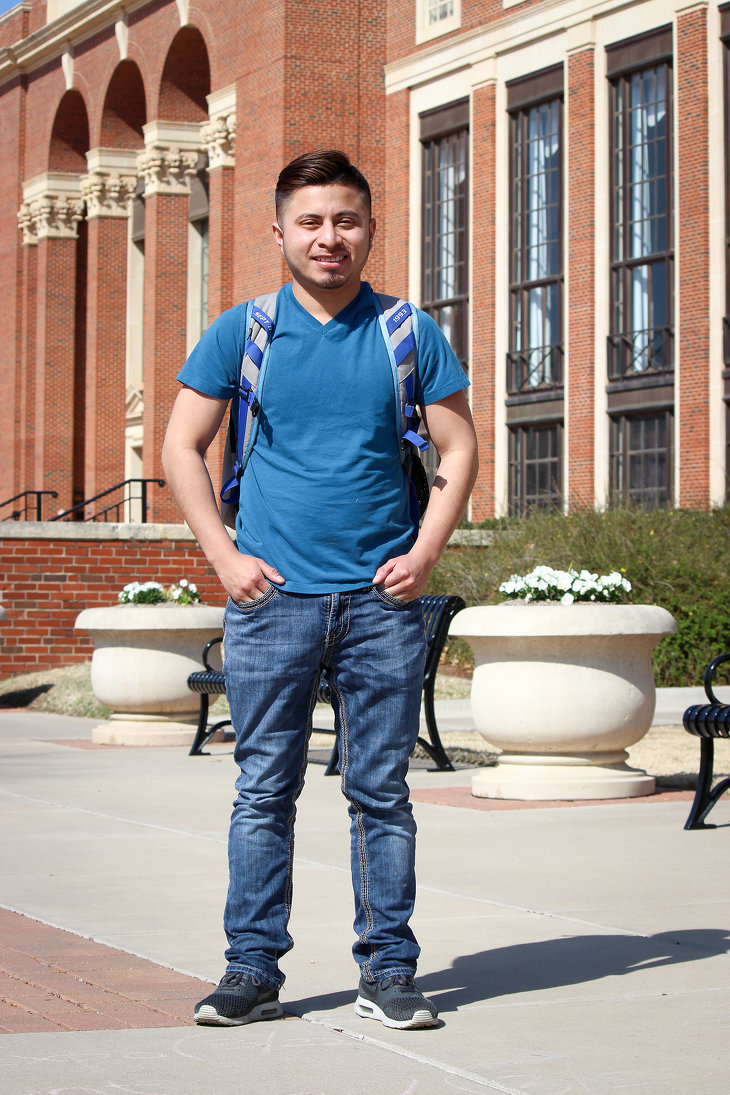 For Spears School of Business accounting senior Jordan Mazariegos, coming to Oklahoma State University was the gateway to a new life in the United States.
Born in Mexico City, Mazariegos was two years old when he and his parents packed up their lives and moved to Anaheim, Calif. With the help of a mysterious person his father had met along the way, Mazariegos and his family moved to Tulsa, Okla.
"Interestingly, the person that my dad met on his journey to the United States, my dad never saw him again," Mazariegos said. "We moved [to Tulsa] because he called my dad and told him he had an apartment ready for us. So, my dad started paying rent and brought us over and we started our life in Tulsa. I don't even know [the guy's] name."
Mazariegos attended Union High School and made many friends and genuine relationships with teachers that were always ready to lend a helping hand. He played soccer and had dreams of becoming a professional soccer player, even making it to the state championship his senior year. He knew he wanted to go to college to provide for his family, but when he was in his teens, he realized he wasn't quite like every other student.
"I felt like any other student, but when my friends were getting their driving permits and summer jobs at the mall, I wasn't able to," Mazariegos says. "I was like 'Why can't I do that?' My friends would say that you need a social security number, you need all this stuff, and I wanted to know why I didn't have any of that. I couldn't do those minimal things and basic necessities that most Americans take for granted. At that point, I realized college might not be an option for me, I wasn't going to be able to afford it and have financial help.
"Thankfully, with generous help from an anonymous donor, whom I'd like to meet one day, he helped me pay for two years at Tulsa Community College and then extended the scholarship when I transferred to OSU. It's been helping me pay for college, and I couldn't be more grateful to that person."
Through DACA, the federal Deferred Action for Childhood Arrivals program which allows students to legally attend school and work in the United States, Mazariegos was able to begin his college career at TCC where he was introduced to accounting. After graduating from TCC, he transferred to OSU after listening to clinical assistant professor of accounting Lance Fisher's gateway workshop in Tulsa. It was a difficult adjustment coming to a large university, and even though he hasn't had the opportunity to experience everything university life has to offer, Mazariegos says he doesn't feel much different.
"I didn't get to experience fully the dorms or fraternities," he says. "I'm okay with that, I can't miss something I never had. I'm just grateful that I'm here and being able to get my degree from OSU in accounting is very reputable.
"The Spears School of Business, specifically the accounting department, it's opened a lot of doors and opportunities through the job interviews and career fairs. The accounting department really holds its students to a high expectation, and I appreciate that. It doesn't matter where you come from or what you look like, if you're in the classroom, everybody is going to be held to that high expectation. It pushes me to do better and be better and to seek the best. I'm proud to say that I'm an accounting student at Oklahoma State University."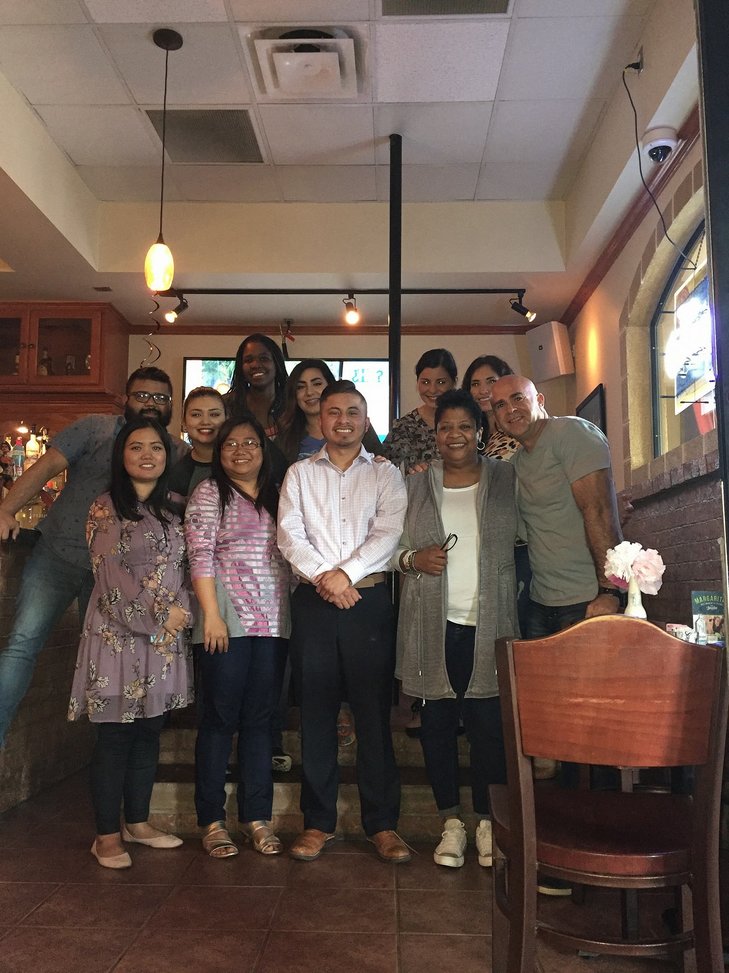 The 23-year-old keeps busy outside of classes working part time with the Community Action Project (CAP), a non-profit anti-poverty organization in Tulsa. He has worked as a translator and interpreter between Hispanic families and the teachers and staff for three years, and creating those relationships has been rewarding.
"Working for CAP has been a very rewarding experience," Mazariegos says. "Not only do I get to use my already acquired skills of Spanish to help other families, but we are a part of a bigger mission, and we believe in intervening in the cycle of poverty. We can be that good influence for not only the children but for their families. We provide career advancement opportunities and community resources that the families can use, and we try to give their kids the best learning experience.
"When we came to Tulsa, I was in the Head Start program. I know for a fact my mother did not speak good English, sometimes I wonder how difficult it was for her to communicate with my teachers. So, being able to be that person to bridge that communication gap for someone else is definitely rewarding."
Mazariegos is interning this summer with the accounting team at ONEOK in Tulsa before finishing up his final semester at OSU. In the near future, he hopes to see OSU focus on recruiting marginalized minority groups and provide aid for those interested in business. Mazariegos hopes to create the BOB Bus Scholarship to help provide for students commuting on OSU's "Big Orange Bus" transportation service from Tulsa to the Stillwater campus.
"When I do become more successful, I've thought about doing this little scholarship called 'The BOB Bus Scholarship,'" Mazariegos says. "I've commuted so much from Tulsa to Stillwater. If I come here twice a week, it's like $600 a semester, and if you miss the bus you'll have to pay extra. It's not included in your Bursar fees. That would bring me so much joy to do something so little to help so many people."
Though he's faced roadblocks and struggles, Mazariegos sees the light at the end of the tunnel
"I see life differently, in the sense that I see the importance in the little things," he says. "I know how hard it was to get a driver's license and get a piece of paper that tells me that I could legally work. Those things have made all the difference in my life, being able to go to school, seeing my mother struggle through all the hard times, all of those hardships have made me who I am today, and I am wanting to give back. It's not something I would want someone else to go through."