Two OSU student startup teams will compete in Love's Cup finals
Wednesday, April 5, 2017
Two student teams from Oklahoma State University's accelerateOSU incubator will be competing in the High Growth division finals of the statewide Love's Cup business plan competition, hosted by Innovation to Enterprise (i2E).
Graduate team Hepa-Cera is composed of members Duygu Phillips, MBA; Vibhore Srivastava, master's in Industrial Engineering, and Kalyani Ektate, Veterinary Biomedical Science. Undergraduate team VisionaRx Retinal Drug Delivery is composed of members Chance Imhoff, Management and Entrepreneurship; Jacquelyn Lane, Chemical Engineering with an Entrepreneurship minor, and Rachel Davis, Chemical Engineering Pre-Med emphasis. The teams will compete April 6 and 7 at i2E's Oklahoma City office.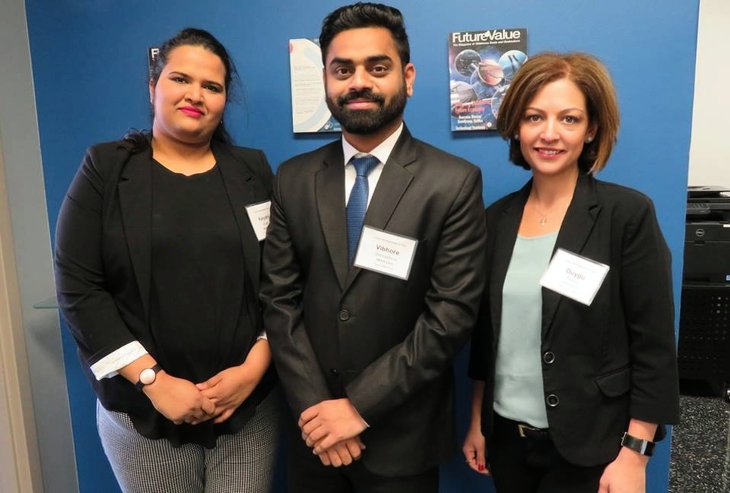 The Hepa-Cera team was given ceramic HEPA (high-efficiency particulate air) filter technology developed by the National Lawrence Livermore Laboratory. HEPA filters force air through a fine mesh that traps particles such as pollen and pet dander. The team interviewed more than 60 companies from different industries to help define their target market for this patented technology.
"I am very excited about being in the finals, it is a great feeling to have our intense work recognized," Phillips said. "We are very lucky to have the opportunity of being Creativity, Innovation and Entrepreneurship scholars, and work through the semester on interviewing potential customers and writing the business plan for Hepa-Cera. Our instructor, Richard Gajan, has provided us with great materials and guidance throughout the process, and we are really appreciative of that.
"We will do our best to present our business plan and represent OSU at Love's Cup. It has been very beneficial to receive judges' comments on our business plan and I am excited to get more feedback after the finals, which will help us carry our business venture to the next step."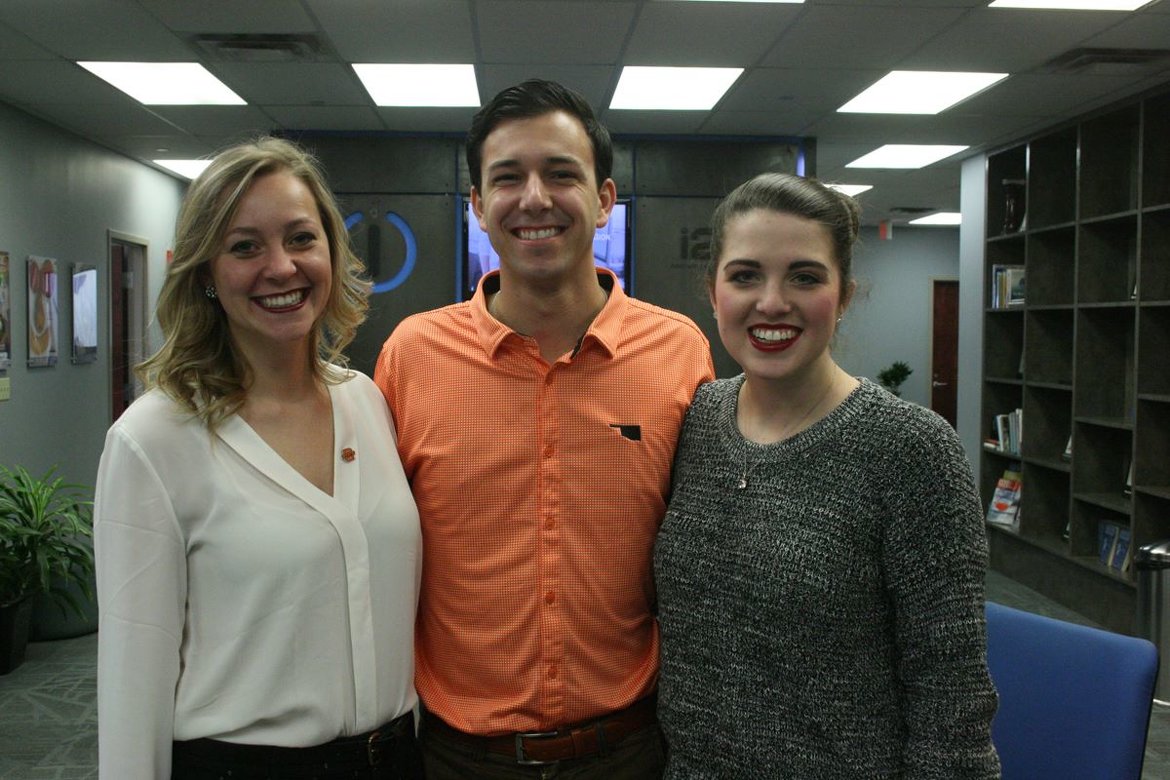 VisionaRx plans to commercialize a nanoparticle drug delivery platform technology, developed and owned by OSU, for the treatment of retinal eye diseases. The non-invasive delivery process will utilize existing Food and Drug Administration (FDA) therapeutics by placing the nanoparticles on the back of contact lenses to be worn. The technology will be less painful and less expensive than current technologies.
"The chance to apply classroom content to an interactive, hands-on learning experience will serve as an invaluable experience," Imhoff said. "I feel like I am collectively using the last three years of education to pull off this 'real-life' experience. The VisionaRx team is excited to represent OSU in the Love's Cup competition this year, and we look forward to seeing our hard work come to fruition."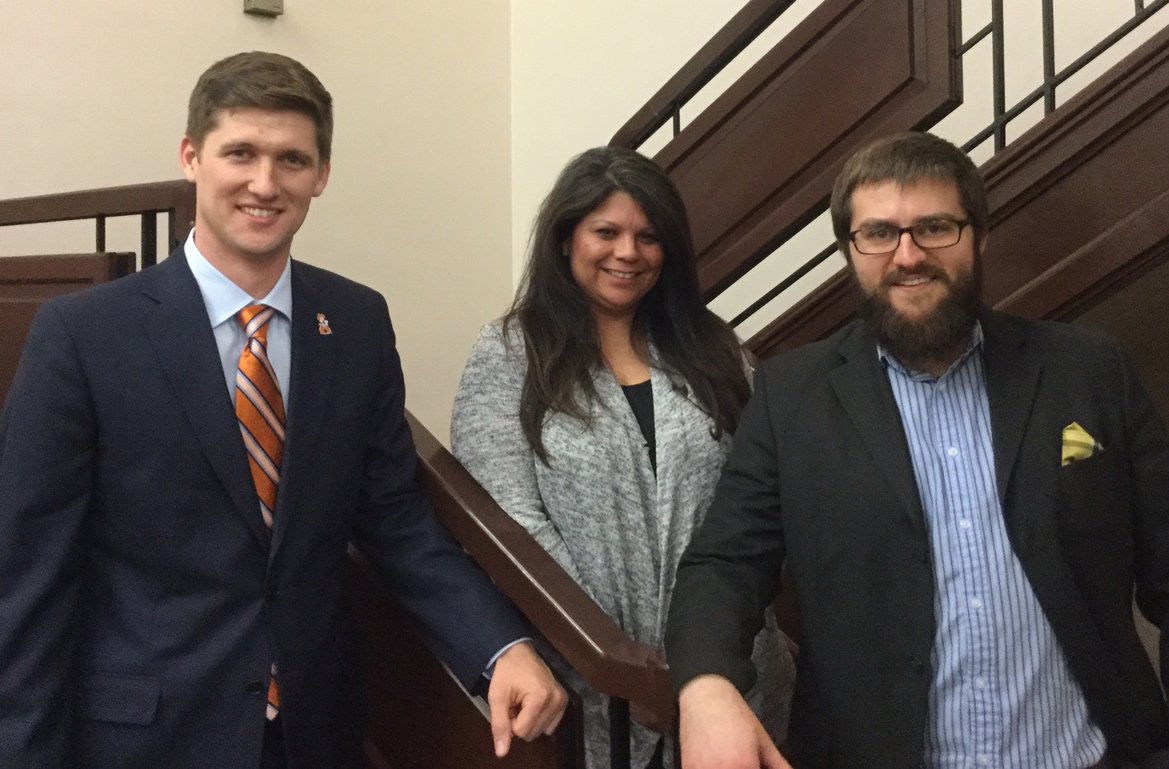 OSU student team Redcedar Products did not make it to the final rounds but did win $1000 for Best Interview in the Healthcare category, sponsored by the Greater Oklahoma City Chamber. John Nickel, MBA; Christina Anaya, graduate Biology, and Wes Honeycutt, graduate Chemistry, make up Redcedar Products. The team also competed at the Baylor Business New Venture Competition earlier this year and received an honorable mention recognition.
OSU has had past success in the Love's Cup, formerly called the Donald W. Reynolds Governor's Cup. MITO Material Solutions placed first in the High Growth Division in 2016, Roll-to-Roll Technologies won second place in the High Growth Division in 2013, and other cash-award category winners include Infinite Composites and Medishine.
i2E is a nationally recognized, private, not-for-profit organization founded in 1998 and focuses on growing innovative small businesses in Oklahoma. Its mission is investing in entrepreneurs to build successful high-growth companies in Oklahoma and making a positive impact on the state's economy.
The Love's Cup is a statewide collegiate business plan competition that simulates the real-world process of researching a market, writing a business plan and making a presentation to potential investors. In the 12-year history of the competition, $1.6 million in cash, $95,000 in scholarships and $250,000 in fellowships have been awarded, and more than 1700 college students from 35 statewide campuses have participated.
To learn more about the Love's Cup, visit https://i2e.org/loves-cup/.
To learn more about accelerateOSU, visit https://entrepreneurship.okstate.edu/accelerateosu/.