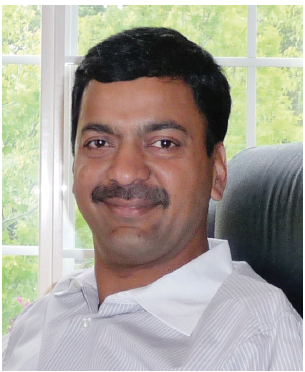 Attending a university provides students with opportunities to study business internationally. Oklahoma State University MBA students listened as Venkat Tadanki shared "the local twist to a global dream" on Feb. 24.
Tadanki shared his thoughts on the secret "sauce" for international entrepreneurship. He began by explaining how to leverage the global corridors. By developing the business locally, it becomes stronger to move global.
After moving to the U.S. in the 1990s on behalf of a large Indian company, Tadanki made observations of the global market. He realized cultural differences impacted business approaches. Also, he noticed social and regulatory expectations differ significantly.
"Understanding the cultural context is critical to understanding the customer," Tadanki said.
Tadanki saw early opportunities when he cofounded Daksh. He noticed technology-bridging distances, huge English speaking workforces, and U.S. firms feeling the pinch of a downturn in 2000. Daksh had a pioneer and early mover advantage, but company officials saw key issues in the early days such as culture training and accent neutralization.
Tadanki suggested when starting a business, it is important to figure out the company ideals. The differentiators should be better sustainable in the long run.
"Ask if your vision and mission are appropriate," Tadanki said.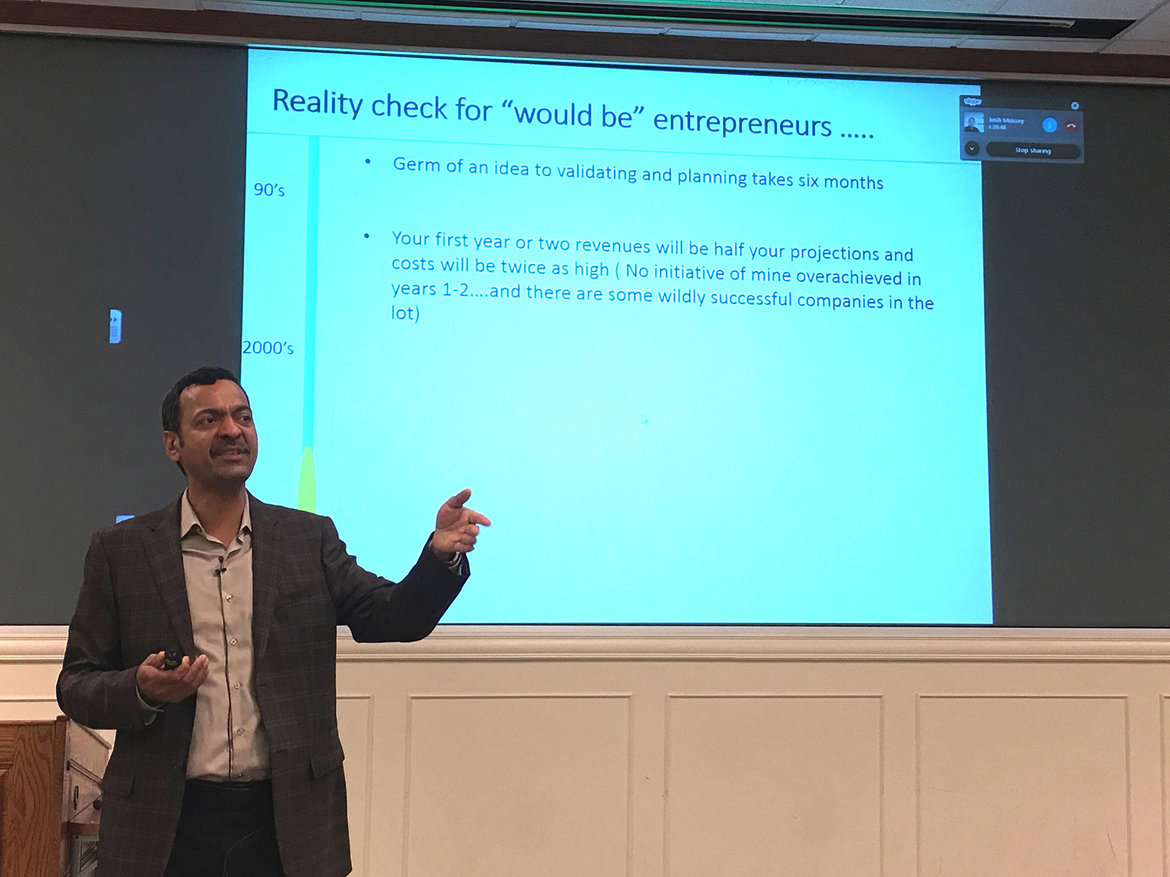 At this point in his life, Tadanki has gone from an entrepreneur to develop into an investor and mentor.
MBA students offered feedback about Tadanki's message.
"I enjoyed Tadanki's talk about how to make international companies successful," Tristan Seabeck, MBA student, said. "His main point on making the company fit the local culture was enlightening and not something I have thought about."
"It was great to hear what Mr. Tadanki's best practices are as an angel investor," Ricky Boyer, MBA student, said. "Many people in the room will one day start a company, and now they will know what company traits attract great investors."
Tadanki is the founder and CEO of Secova, a benefits administration firm that leverages its global resources to provide clients cost-effective solutions. Prior to Secova, he was a founding member of Daksh, an independent ITeS companies in India, acquired by IBM. At Daksh, Tadanki was a member of the board and responsible for the operations, sales and marketing in the United States.
Prior to Daksh, Tadanki was the executive vice president of PepsiCo-South Asia, where he managed franchise operations.
Tadanki is a limited partner in Accel Partners India and an active angel investor.
Tadanki is an investor and board member in one of a venture funded startup company, Capillary Technologies.
Tadanki has been a member of the Southern California Host Committee for Akshaya Patra, an organization that provides food and education for underprivileged kids.
Venkat has an MBA from the Indian Institute of Management, Kolkata, and a bachelor's degree (Hons), Economics from St.Stephen's College, Delhi.