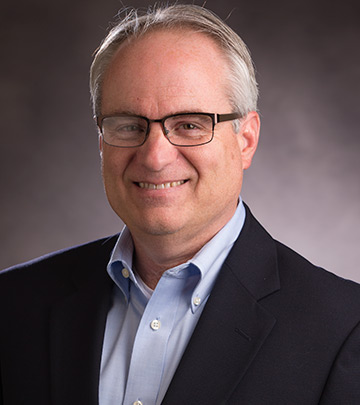 Oklahoma State University's Spears School of Business is announcing two new department heads: Tom Brown, School of Marketing and International Business, and Audrey Gramling, School of Accounting.
Brown, a Spears professor since 1997, rises into his new position. Gramling, with more than 20 years of accounting faculty experience, arrives from her most recent position at Colorado State University.
"Dr. Brown and Dr. Gramling both bring impressive credentials to their new positions and we are very grateful to have them on our leadership team," said Ken Eastman, dean of Spears Business. "Both are strongly committed to student development, faculty productivity and external engagement and I believe they are well prepared to help their respective departments attain even greater levels of success."
Brown, who grew up in Chandler, Okla., has two degrees from OSU, earning his bachelor's in marketing (1983) and an MBA (1988). He went to the University of Wisconsin to complete his master's (1992) and Ph.D. (1994), before beginning his teaching career as an assistant professor of marketing at SMU (1994-97).
In the fall of 1997, Brown returned to OSU as an assistant professor of marketing and has remained at the school ever since. He has taught numerous courses and been the Ardmore Professor of Business Administration (2003-2011), and the Noble Foundation Chair in Marketing Strategy (2011-present). He led the development of the department's Center for Customer Interface Excellence and served as its first Director (2014-2018). His research articles have been published in leading marketing and business journals. In addition, he has been active with the American Marketing Association, serving as president of the Academic Council and co-chairing international conferences.
Brown recently led an overhaul of how Principles of Marketing is taught at OSU, pivoting to a focus on experiential learning that involves student teams working on issues or problems posed by state businesses.
"I think if we want students to really learn something, they learn more by doing than by listening," Brown said. "So the goal is to create courses that are truly engaging.
"It's better for them, and it's better for us as instructors. I've had more fun in the last 18 months working on this, knowing that what we're doing is going to make a difference."
Now guiding OSU's School of Marketing and International Business, Brown wants to make an even greater difference.
"In the years that I've spent here, our leadership has worked hard to create opportunities for me to succeed," he said. "So my job now as a department head is to help my colleagues and our students succeed.
"It just really fits the persona that we have in the Spears School."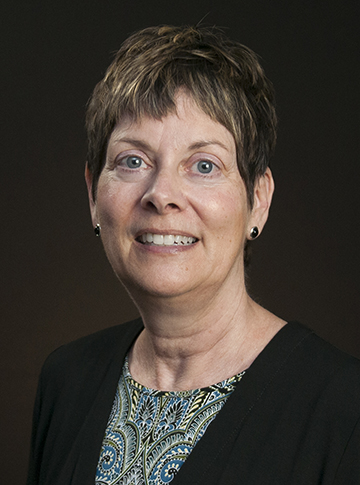 Gramling received her bachelor's in accounting from the University of Toledo (1985), a master's in professional accountancy from Georgia State University (1990) and a Ph.D. in accounting/auditing from the University of Arizona (1995).
She comes to OSU after serving as a professor and department chair in the Department of Accounting at Colorado State. Gramling has served the accounting and academic professions in many capacities, including holding several leadership positions within the American Accounting Association. In February, she became a member of the AICPA's Auditing Standards Board, which sets auditing standards for non-public company audits.
"I am thrilled to be serving as the head of the School of Accounting at OSU," Gramling said. "My enthusiasm is due to the great foundation the School of Accounting has in place because of the hard work of so many individuals over so many years.
"The School of Accounting at OSU is truly a cornerstone program and I am excited to build on that foundation that is already in place."
Born in Lawton, Okla., and raised in Toledo, Ohio, Gramling served a one-year term as an Academic Accounting Fellow in the Office of the Chief Accountant at the SEC and was on the accounting faculty at Bellarmine University, Kennesaw State University, Georgia State University, Wake Forest University and the University of Illinois at Urbana-Champaign, in addition to Colorado State. Prior to earning her Ph.D., Gramling was an external auditor at a predecessor firm of Deloitte and an internal auditor at Georgia Institute of Technology.
Gramling has more than 30 peer-reviewed articles in various academic journals. She has served on the Editorial Review Boards of many journals, including Auditing: A Journal of Practice and Theory, Current Issues in Auditing, and Journal of Accounting Education. She is a co-author of an auditing textbook and several monographs.
In her new position, Gramling looks to continue growing the brand of OSU's School of Accounting.
"Importantly, the School has a long history of 'building the future of accounting' at OSU," she said. "We are going to continue with that vision by focusing on developing centers of excellence, ensuring that our curriculums are rigorous and relevant, and engaging with the practice community in ways that provide our students and faculty with leadership and professional development opportunities.
"For our students, this engagement provides them with the vision of what it means to be an accounting professional – and sets them on a path for career long success."