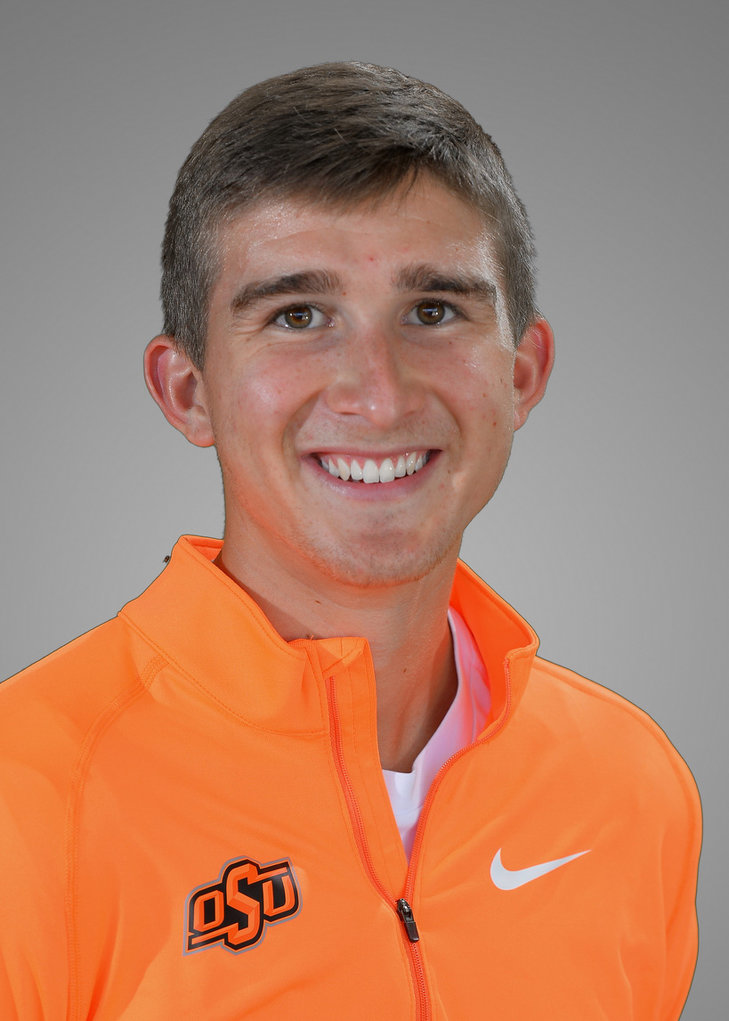 Spears School of Business graduate student Noah Gade has been honored with one of the NCAA's most prestigious awards following his performance as a member of the Oklahoma State University men's team at the NCAA Cross Country Championships in November.
Gade, a first-year student in the Master's in Quantitative Financial Economics program, was given the NCAA Elite 90 Award for academic excellence. The Elite 90 is presented to the student-athlete with the highest cumulative grade-point average participating at the finals site for each of the NCAA's 90 championships.
The 22-year-old Stillwater native is only the third student-athlete in OSU history to receive the award.
Gade, the son of David and Mary Gade (she is an associate professor and graduate coordinator in the OSU Department of Economics and Legal Studies), earned a bachelor's degree in chemical engineering last May and enrolled in the Master's in Quantitative Financial Economics program this past fall.
Gade recently shared his thoughts with us on receiving the Elite 90 Award, his future and more.
What does receiving the Elite 90 award mean to you?
Gade: Receiving the Elite 90 Award is a testament to a lot of people that have influenced me in my academic and athletic careers. My parents were the first to instill that you should put your best effort into all that you do, and that has stuck with me throughout my schooling. It also helps to be surrounded by talented and driven teammates who strive to better themselves daily. When you are placed in an environment like that, it gives everyone a greater chance to succeed. It is the second consecutive year that a member of the OSU cross country team has won the award (Christian Liddell won last year), so it is nice to continue that tradition of excellence.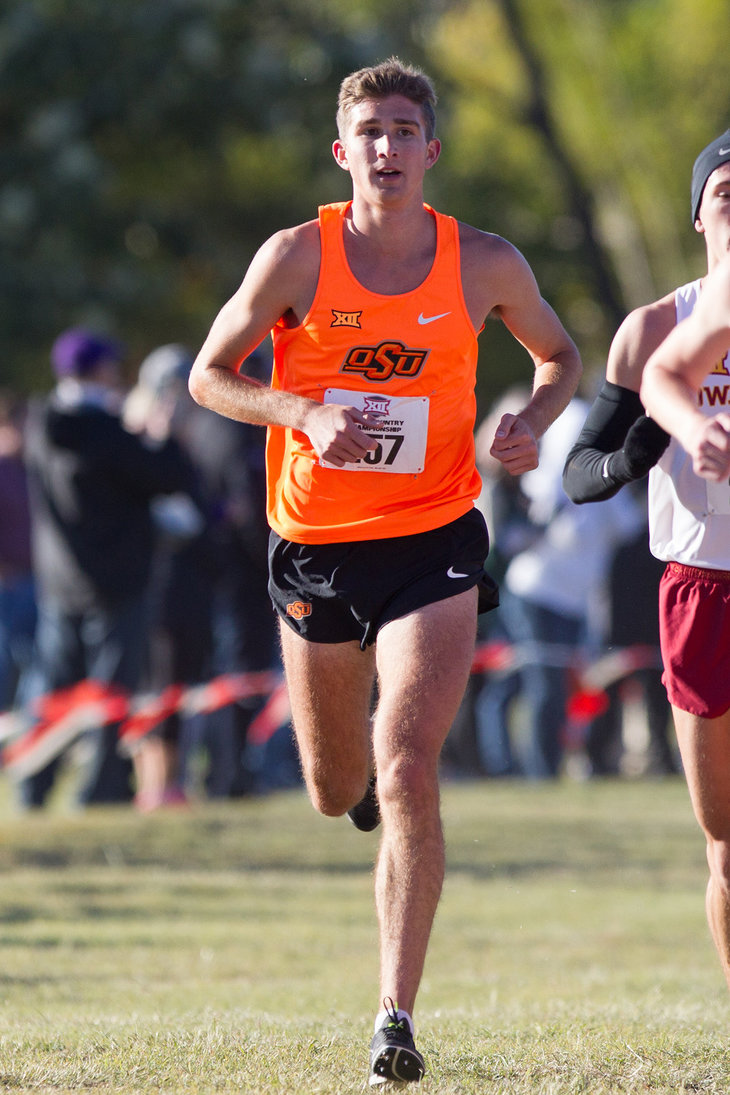 You are a chemical engineering graduate but decided to pursue a master's degree in the Master's in Quantitative Financial Economics. Why did you select the MSQFE program? What do you hope that earning an MSQFE degree will lead to in the future?
Gade: I selected the MSQFE program after graduating with my chemical engineering degree because I wanted to find a way to diversify my abilities and separate myself from undergraduate process engineers in the job market. Although I did enjoy my undergrad degree, it wasn't necessarily something I could see myself doing for a career. I was looking at programs that could challenge me, add value to the chemical engineering undergrad, and were heavily based in quantitative applications. The MSQFE program seemed to fit that description very well. I hope it will lead to a career where I can combine my knowledge of the two subjects and be a hybrid asset to a company.
Being a college athlete and excelling in the classroom are not easy, but you've managed to do both with great results. What do you attribute your success?
Gade: Time management is a key to excelling academically while being a student-athlete. There are sacrifices that have to be made along the way. I probably don't lead the same life as a general college student would get to, but I think I get much more enjoyment from being able to compete for the university.
What are your short-range goals (next 3-5 years) both athletically and academically?
Gade: I have secured an internship with Flint Hills Resources this summer as a market risk analyst, so one of my short-term goals is to figure out if this position is the right fit for future employment. I could go lots of different directions with the combination of degrees I will have, so I hope to find a mix of the two that I thoroughly enjoy. I have one more year of athletic eligibility in the Spring of 2019 (both Indoor and Outdoor Track), so I hope to enjoy it while I still can and compete to the best of my ability.
What are your long-range goals?
Gade: Long term (at this point anyway) I hope to be a risk analyst in the options and futures markets. I think this job will be challenging and will keep me on my toes with something new to do daily. I also hope to still be involved with track and cross country, and it would be fun to help coach a youth club team in my spare time.