Kris Ventura's path led to OSU, where he's taking lessons from Spears Business to his golf game
Wednesday, January 3, 2018
You don't need to tell Kris Ventura it's a small world. The Oklahoma State University senior was living it each day he walked into his Corporate Social Responsibility class during the fall semester. The 22-year-old was born in Mexico, spent most of his teenage years in Norway and has already traveled to nearly 30 countries, but he was caught off guard when clinical assistant professor of management Jose Sagarnaga began sharing about his background in class.
He was surprised to learn the OSU professor earned his doctorate degree from the Universidad Popular Autónoma del Estado de Puebla (UPAEP), a private university located in Puebla, Mexico – where Ventura was born and raised, and still considers home.
After class a few days later, Ventura approached Sagarnaga, sharing with him – while speaking Spanish (one of three languages he speaks fluently) – that he grew up in Puebla. A friendship was born as the two connected on a number of issues, including reminiscing about their time in Puebla before Sagarnaga, a fan of OSU's golf program, realized that Ventura was a member of the Cowboys nationally ranked men's golf team.
"I really like that class," Ventura said. "I also enjoy the other management classes with (Jim) Pappas. They're just really different. … The classes where you get to discuss a little bit and when you walk back from class you start thinking about stuff. I like that. (It's) challenging sometimes when the professor is asking tough questions. I think that is fun."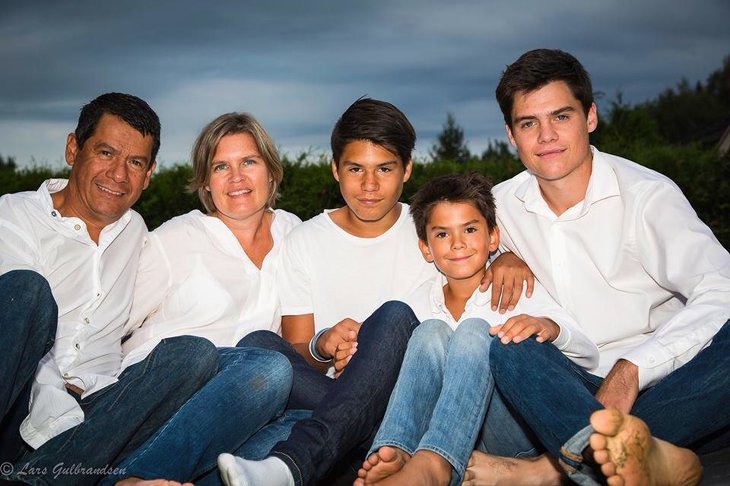 Kind of like golf, the game he began playing as a youngster in Mexico. He started playing when he was 2 years old after receiving a set of plastic golf clubs for Christmas, and he was just 6 years old when he and his mother traveled to Virginia to compete in a U.S. Kids Golf tournament. He won the tourney, scoring better than kids a couple of years older than he was and Ventura was hooked. "Even though I was really small and I don't remember a whole lot, I remember it was fun," he said. "I like winning."
Ventura was not only winning in Mexico but also in prestigious tournaments around the world, but a change was necessary to fulfill his dream of playing professionally. Thus, the family made the move to Norway, where his mother was born and raised. "When the option came up, (my dad) investigated with the Norwegian federation and the national team and was wondering if I could be a good fit for them. He thought that once I moved to Norway I could join that team and that culture," he said.
But what 12-year-old wants to leave everything he's ever known and move halfway around the world? Not Ventura.
"I had all my friends and everything in Mexico. Just as a kid, I didn't want to do that and I couldn't understand the change," he said. "Not fun. I talked to my cousin, and I said, 'I want to live with you. They can go to Norway, but I'm going to stay in Mexico. They can do whatever they want.' But that wasn't an option."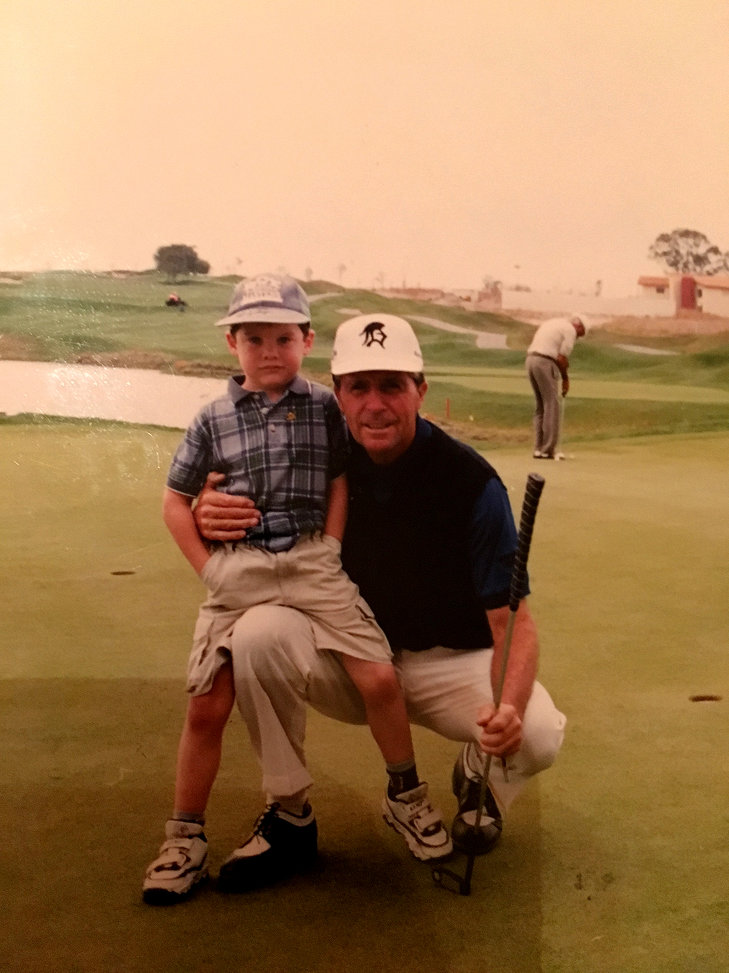 The move to Norway paid off as Ventura became one of the best young players in Europe, representing the European side at the 2010 Junior Ryder Cup, finishing second at the 2012 European Nations Cup and representing Norway twice at the World Amateur Team Championships (2012 and 2014).
Coaches from the nation's best college golf programs were soon traveling across the Atlantic Ocean to watch the son of Carlos (a veterinarian) and Charlotte (an architect) play. After initially committing to Arizona State, Ventura eventually chose OSU, thanks to a little help from a couple of former Cowboy golfers – Rafael Alarcon (1978-80) and Pablo Martin (2005-07).
His time in Stillwater has lived up to everything he had hoped for as he prepares to receive his management degree in May and aims to help the Cowboys men's golf team to a spot in the NCAA Championships on their home course, Karsten Creek Golf Club.
Ventura has excelled at OSU both on the golf course and in the classroom, earning first-team All-Big 12 recognition his first three years while earning third-team All-American honors as a sophomore. As a Cowboy, he has won two tournaments, earned seven top-five finishes and 10 top-10 finishes. He also was a first-team Academic All-Big 12 pick as a junior.
But there's some unfinished business. The Cowboys haven't won the NCAA title since 2006, and Ventura wants to play a part in ending that streak for an OSU team that enters the spring ranked among the nation's best.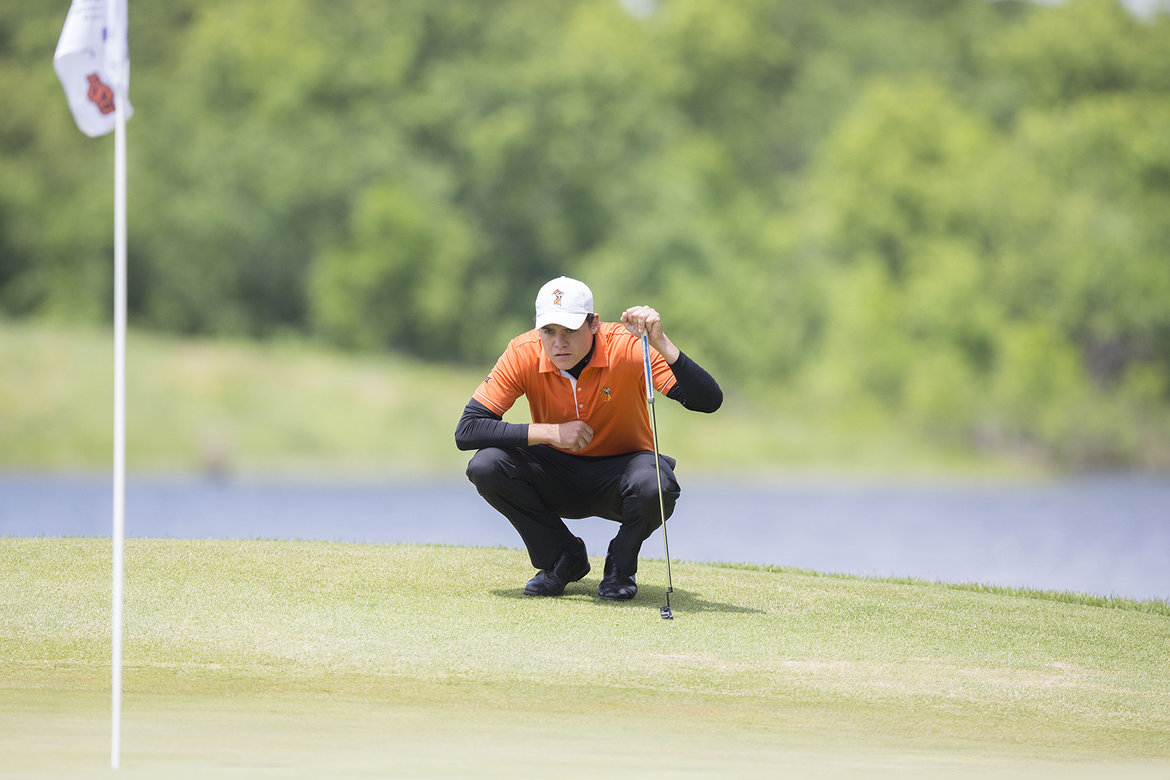 "You could say there's a lot of pressure because the expectations are really high, and they should be because we're really good," he said. "But for us, for me at least, it's keep your head down and working hard. The rest will take care of itself."
That's been his attitude toward school too.
"I chose management because I was intrigued by the whole, how everything works, how to manage people when things don't go your way," Ventura said. "I'm always trying to think about how I can transfer this to golf? How's this going to make me better at what I do?
"Some of the relationships you develop with professors, classmates and my advisers, it seems like they care about you. They care about what you're going to do, what you're doing, how you're going to get there too. I think that has helped me a lot in taking classes, getting through a semester, tough classes.… I think that's made it a lot easier for me to be where I am, and to be where I'm going to be too."
Ventura's goal since arriving at OSU was to prepare himself to one day play on the PGA Tour, and that includes using what he's learned in Spears Business classes to making himself a better golfer.
"For the business part of it and golf, when things don't go your way, people tend to freak out or go away from the things they've done in the past," he said. "I like to look at it as you've just got to be patient and work. … But sometimes things are not going to go your way, and that commitment has to be really high to make it through. Only a few people do that, and I like that. I think the most successful people have the same things in common, so that's what I like about golf. And it's the same thing in the business world, the most successful people do things a certain way and you can translate that into golf."