New students participate in MBA orientation
Thursday, August 23, 2018
Before beginning Oklahoma State University's Master of Business Administration program this fall, new students participated in a week-long orientation where they learned about the program, met some of the faculty and were able to give back to the community while having some fun in the process.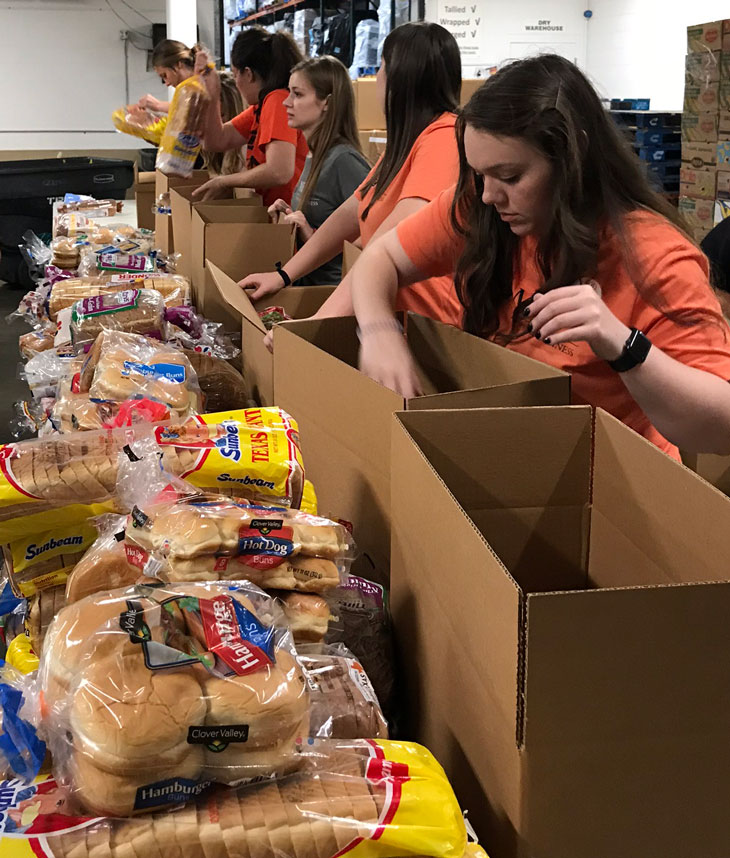 Information sessions on topics such as study abroad opportunities, mentoring programs, plan of study concentrations and leadership opportunities showcased the many offerings to MBA students that go far beyond the classroom. New MBA students also participated in the Myers Briggs Type Indicator, administered by Debra L. Nelson, to gain better insight into their own leadership style as well as the leadership styles of their peers with whom they will be working throughout the program.
On the final day of orientation, students traveled to Oklahoma City to participate in team building activities at Riversport OKC. This proved to bring out both the collaborative and competitive spirit of the students.
"I think we were all able to learn our place within the team and use our strengths to our advantage," said Kendall Gordon, a second-semester MBA student. "For example, I think I'm naturally more vocal where some were better at the workhorse aspect, and another member of our team was the protector of our raft when someone tried to slow us down."
After using their competitive spirit on the water at Riversport OKC, students put it to work at the Regional Food Bank of Oklahoma. In just a couple hours, the MBA students sorted and packaged 6,740 pounds of bread, which will provide over 5,000 meals to families across Oklahoma. Students cited this activity as their favorite of the week's activities.
"Volunteering at the Regional Food Bank was a great opportunity to give back to those around us, and just knowing the impact we can make from volunteering our time is awesome," MBA student Lane Snyder said.
Friendships were made, concentrations were chosen and leadership styles were identified during a busy orientation week. New students are now ready and excited to begin this new journey while furthering their career goals with the MBA program at OSU.
By Kinsey Clemmer