Oklahoma State University's Human Resource Management Association student organization has been awarded the Merit Award by the Society for Human Resource Management (SHRM) for providing superior growth and development opportunities to its chapter members.
"This award is the direct result of the outstanding work done by our chapter officers," said Evan Davis, faculty adviser of the OSU Human Resources Management Association. "They worked so hard this year to provide high-quality experiences and speakers for our HRMA members. I am very proud of them."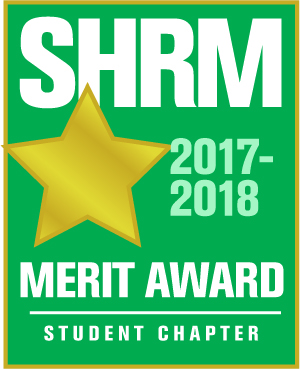 Caitlin Oakleaf was the group's president and Karina Heidlage was vice president. Other officers were Kelsey Parker, Hannah Divelbiss, Erin Hart, Abby Rhodes, Becky Brown, Rachel Forbus, Michelle Leonard and Katie Hart.
The SHRM student chapter merit award program, which began in 1972, was created to encourage student chapters to require ongoing excellence in the following areas: student chapter requirements, chapter operations, chapter programming and professional development of members, support of the human resource profession, and SHRM engagement.
SHRM student chapters had the opportunity to earn the award based on the number of activities they complete during the merit award cycle, the most recent one from April 1, 2017, to March 31, 2018.
The OSU student chapter will be recognized at the SHRM Annual Conference and Exposition June 17-20 in Chicago.
"As we move Together Forward, young professionals like these being honored at distinguished student chapters play a vital role in SHRM's success," said Johnny C. Taylor Jr., president and chief executive officer of SHRM. "I'm especially honored to thank this year's award winners because they offer excellent evidence that SHRM's future is indeed in good hands."