OSU's School of Accounting will honor three at Wilton T. Anderson Hall of Fame Banquet
Wednesday, March 28, 2018
Oklahoma State University's School of Accounting will honor three outstanding alumni during the 2018 Wilton T. Anderson Hall of Fame and Awards Banquet April 19 at the ConocoPhillips OSU Alumni Center.
This year's inductees into the Wilton T. Anderson Hall of Fame are:
Chris Delk, who earned his bachelor's degree in accounting in 1991 and became a Certified Public Accountant in 1993, is Vice President and General Tax Counsel for ConocoPhillips in Houston.
Jeff Harjo, a 1985 OSU graduate who earned his bachelor's degree in accounting, is a partner with HoganTaylor in Tulsa.
The inaugural Lifetime Achievement Award will be presented to:
Sylvia Duncan, who graduated from Oklahoma A&M in 1949 with a bachelor's degree in accounting, is retired from her Stillwater based CPA firm after serving the public for more than 60 years.
George S. Krull, interim head of the School of Accounting in the OSU Spears School of Business, is proud to recognize the Hall of Fame honorees and the recipient of the Lifetime Achievement Award at this year's banquet. The school's faculty, alumni board and current students are proud to recognize three of the school's outstanding graduates who continue to serve their chosen profession.
Delk has 26 years of experience in the oil and gas industry. Since 2004, he has worked for ConocoPhillips holding numerous positions in the tax department, including Corporate Tax Counsel, IRS Audit Manager, International Tax Manager, and Vice President and General Tax Counsel.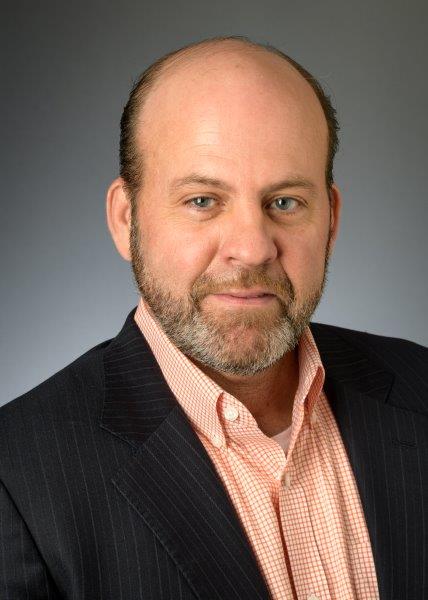 Prior to joining ConocoPhillips, he was employed by Harvest Natural Resources holding numerous finance and accounting positions, including Finance Director of the Russian business unit and Controller of the South American business unit. Over the years, Delk has worked on complex oil and gas transactions and controversies in over 20 countries. In addition, he served expatriate assignments in Venezuela, Russia and Canada.
Delk is the OSU executive sponsor for ConocoPhillips and is a member of OSU President Burns Hargis' President's Fellows. He is a member of Tax Executive Institute and a member of the American Petroleum Institute's General Committee on Taxation. Also, he is on the board of the International Tax and Investment Center.
In addition to his OSU accounting degree, Delk earned a juris doctorate degree with honors from the University of Tulsa in 1996 and is a member of the Oklahoma Bar Association.
Delk and his wife, Ingrid, are the proud parents of three children: Michael (25), Erika (22) and Nicholas (5). They reside in Houston, although Oklahoma will always be home.
Harjo started his professional career in 1985 with KPMG in Tulsa. He spent 14 years with KPMG's Assurance Department, including rotations in the firm's peer review and continuing education practices. In 1999, he joined AFN Communications, where he assisted a utility joint venture in monetizing a fiber optic network.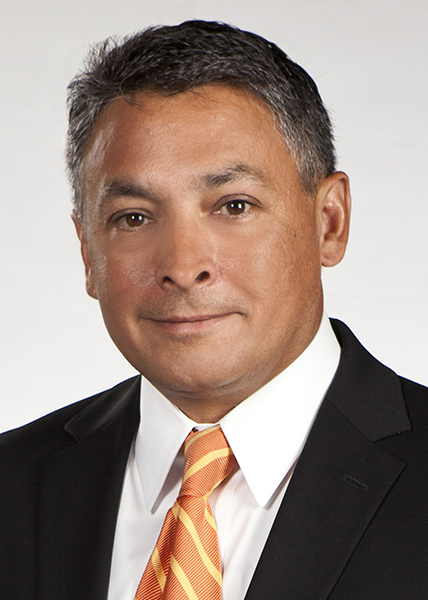 In 2004, Harjo joined BOK Financial as Chief Auditor, where he implemented SOX 404 and ultimately become the company's first Chief Risk Officer. During his time at BOK, he managed internal audits, external audits, regulatory exams, loan review, compliance and risk management. Following the 2007 recession, while at BOK, Harjo teamed with the American Bankers Association and Oklahoma Bankers Association in Washington, D.C., to assist lawmakers and regulators as the Dodd-Frank Act rules were written.
In 2013, Harjo joined HoganTaylor in Tulsa to lead the firm's Financial Institution Practice. At HoganTaylor, he is able to continue his passion for serving community banks and credit unions.
Harjo has served on the boards of Junior Achievement and Palmer Continuum of Care. In 2014, he helped form the HoganTaylor Foundation, funded by the firm's partners and employees, which provides grants to nonprofit organizations.
He and his wife Shari reside in Tulsa, and they are the proud parents of Allie and Luke. Allie graduated with a molecular biology degree from Princeton University and graduates from Duke University Medical School in 2018, after which she will be a resident at Children's Hospital of Pittsburgh. Luke graduates in 2018 with an accounting degree from Rhodes College in Memphis, where he will intern with EY before entering a master's in accounting program in the fall.
Duncan was chosen for Phi Kappa Phi and Mortar Board while attending Oklahoma A&M, graduating with a bachelor's degree at age 19. She began her career as a staff accountant for G. Wilson Duncan Company in Stillwater, and in 1954 established her own sole-proprietorship.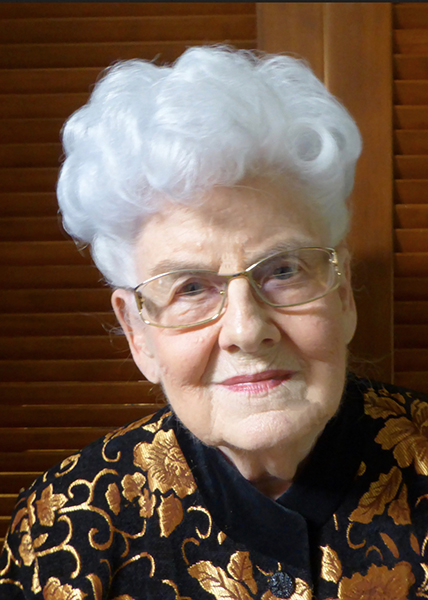 She was active professionally in the Oklahoma Society of CPAs (OSCPA) at both the local and state levels. Locally, she was continuing education coordinator for the North Central Chapter of the OSCPA for many years and was honored by that chapter with the chapter's distinguished CPA award in 2000 and again in 2017.
She was appointed to the Oklahoma Board of Accountancy in 1975, ultimately becoming chairperson. Her affiliation with the National Association of State Boards of Accountancy (NASBA) led to her serving as a director and national treasurer for the NASBA. Later, she became the first woman president of the OSCPA for the fiscal year 1987-88 and served on the AICPA Governing Council in 1988.
The OSCPA inducted her into the Oklahoma Accounting Hall of Fame in 1984 and again honored her with the 1994 Public Service Award for her active community involvement in Stillwater. She helped found Stillwater's Sister Cities Council relationship with Kameoka, Japan, in 1985 and has served on the Council since that time. She has been a life-long active member of the Stillwater Church of Christ, especially in outreach to OSU international students and as a trustee and secretary of the church's University Center Foundation.
Duncan has been married to Thomas Aaron Duncan, also a School of Accounting graduate, for 70 years. They have a daughter, Andrea; a son, Dan; and two grandsons, Robert and David, all of whom are OSU graduates. Dan, of Duncan and Onley, PC, in Stillwater, and Robert, a CPA with Bank of Oklahoma, were OSU accounting majors. In addition, she has three great-grandchildren, Max, Adlee and Ramey Duncan.