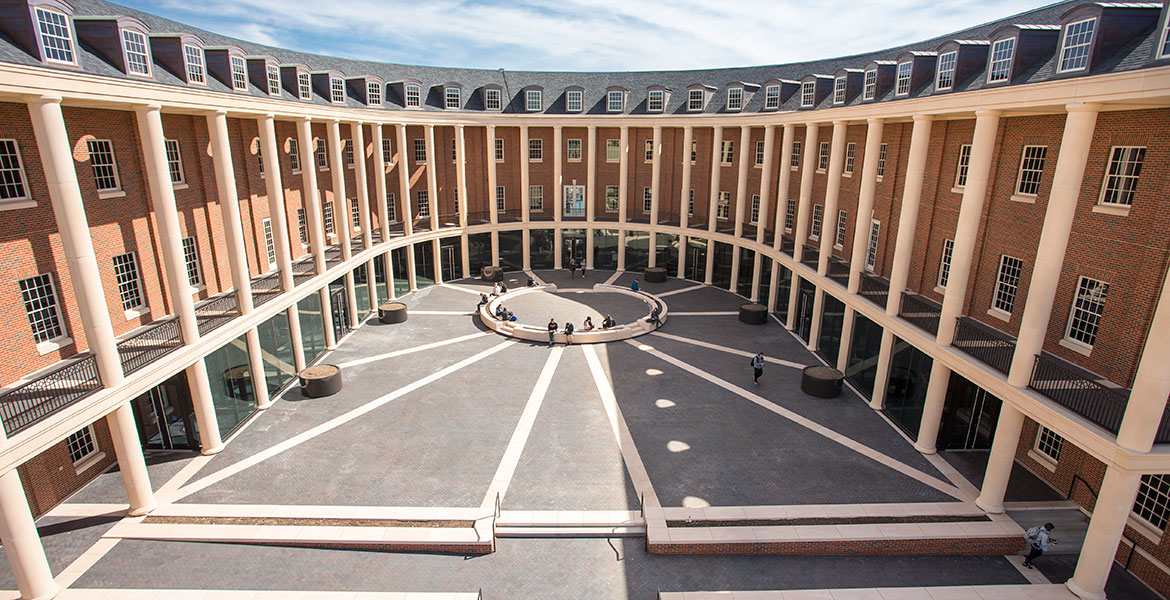 Spears School named one of Best Business Schools by U.S. News & World Report
Friday, March 23, 2018
The Spears School of Business continues to receive national recognition with U.S. News & World Report naming Oklahoma State University's business school as one of the top 20 percent in the United States in its 2019 Best Business Schools rankings.
It is OSU's highest ranking in a number of years by the global authority in rankings and consumer advice of business schools. The U.S. News Best Business Schools rankings surveyed all 480 MBA programs accredited by the Association to Advance Collegiate School of Business International (AACSB), with 387 responding. The rankings are based on data provided on each school's full-time MBA program.
"We are gratified to see our MBA program reach this ranking," said Ken Eastman, dean for Spears Business. "I congratulate Vice Dean Ramesh Sharda for his leadership in upgrading our program as his efforts were instrumental in the program's advancement. I also compliment our faculty and MBA alumni who worked together to energize the program."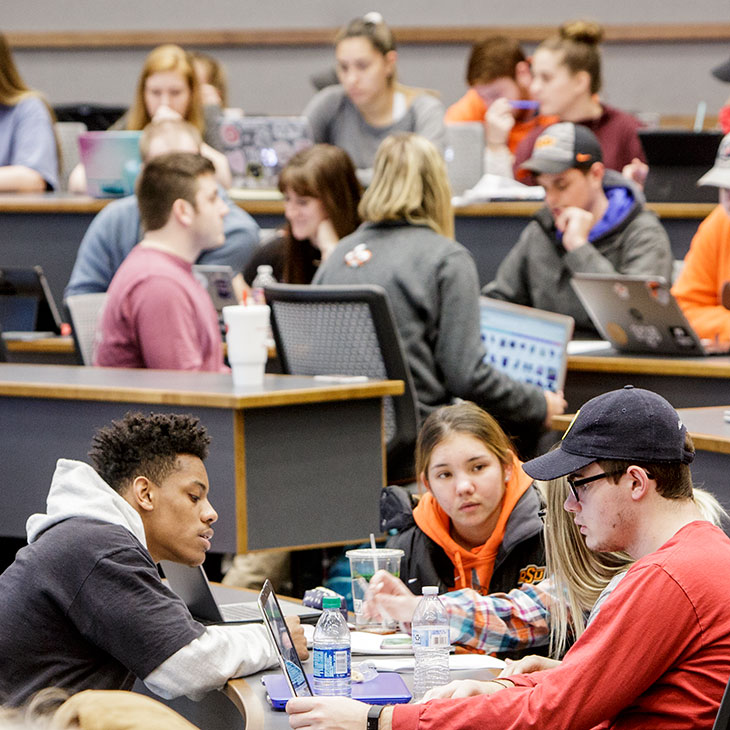 Spears Business was tied for No. 95 out of the 480 schools in the United States with MBA programs accredited by the AACSB in the 2019 Best Business Schools rankings, released March 20. The OSU business school also was tied for No. 101 in the list of Best Part-time MBA Programs by U.S. News.
This outstanding news comes on the heels of Spears Business repeating as a member of the nation's top online MBA programs in the annual U.S. News rankings, released in January. The OSU online MBA program ranks No. 1 among Big 12 universities and is tied at No. 30 overall.
"I am really proud of our achievements in ratcheting up the quality of our MBA program, which is evident in this top 100 ranking," Sharda said. "We have made our program more efficient, so it can be completed in three semesters. We have added several new specializations, we are building relationships with undergraduate programs across campus and the state to allow students to complete their MBA in an accelerated mode, our study abroad and professional development initiatives make our program unique and our MBA Advisory Board is extremely energetic and active in helping the students and the program.
"We pride ourselves on the 'Power of Personal' attention promoted by Dean Eastman. This ranking is the result of a team effort by the faculty, staff and administration of the Watson Graduate School of Management within the Spears School and, of course, our students, alumni, and recruiters."
U.S. News & World Report has been ranking colleges and universities for more than 30 years. The organization ranks degree-granting online programs at accredited institutions by evaluating student engagement, admissions selectivity, peer reputation, faculty credentials and student services and technology.
"In measuring graduate schools nationwide, our ranking formulas evolve as more and more data become available," said Robert Morse, chief data strategist at U.S. News. "From MBA programs to law schools, our aim is to take full advantage of data that are representative of incoming classing and to provide information, where available, on career placement success."
For a complete list of the 2019 Best Business Schools rankings, visit the U.S. News & World Report website.
Visit the Spears Business website for a list of rankings.
By Terry Tush