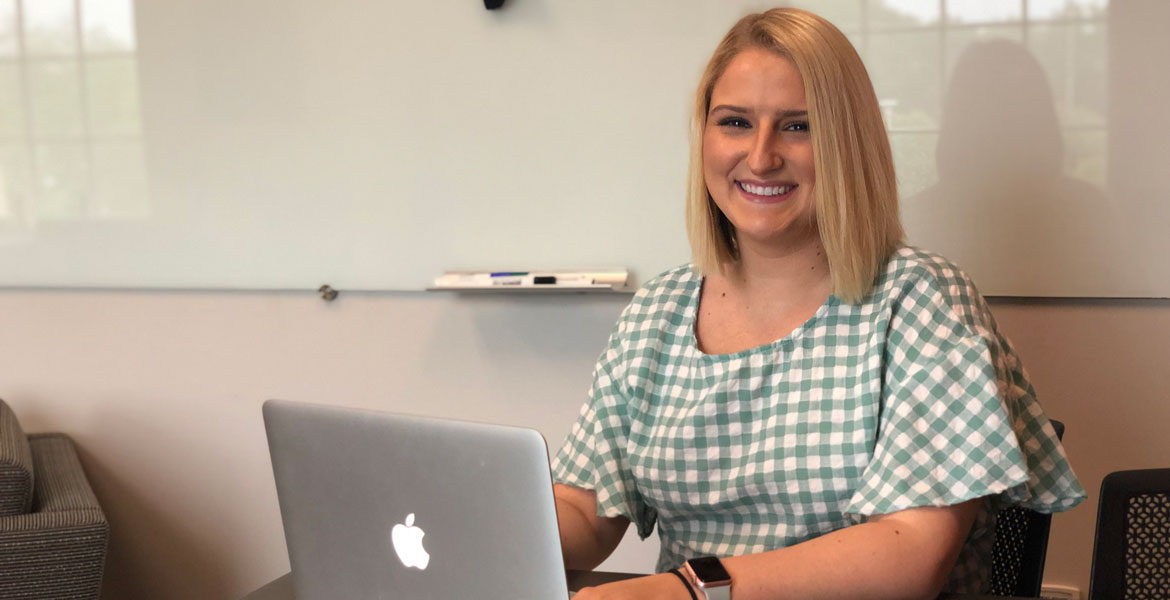 New MBA program option allows College of Arts and Sciences students to finish in 4+1
Friday, May 3, 2019
Master of Business Administration student Ashley Springfield is helping pave the way for other College of Arts and Sciences students seeking an Oklahoma State University MBA through a new program – CAS2MBA.
Springfield began the MBA program last fall, but she hadn't yet graduated from her undergraduate degree program. CAS2MBA is designed to allow College of Arts and Sciences students to take MBA classes part-time in the final year of their undergraduate program and then full time following the completion of their CAS degree.
Kenneth Kern, assistant director of the Watson Graduate School of Management in the Spears School of Business, said this is an excellent opportunity for students to make significant progress toward their advanced degree by the time they obtain their bachelor's.
"There has been a trend among high school students and their parents to pursue accelerated pathway programs that ultimately save time and money," Kern said. "Awareness of this factor and a handful of inquiries asking if such a program existed at OSU initially raised the interest among administrators to implement CAS2MBA."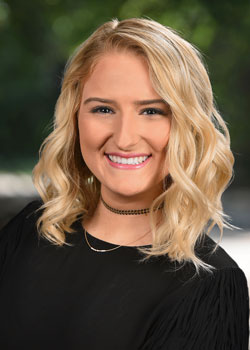 Springfield was an ideal candidate for the program. She will graduate May 11 with a degree in sports media-strategic communications from the College of Arts and Sciences. She always knew she wanted to pursue a career in sports marketing or advertising, but she also thought it would be beneficial to explore an MBA to become more marketable in her field.
"As I neared the end of my undergraduate degree, I was thinking what a niche market sports media-strategic communications is, and I kind of wanted to broaden my horizons," Springfield said. "That's when I started looking into an MBA."
As soon as Springfield learned about the possibility of CAS2MBA from her advisor, she knew it was the perfect opportunity to continue her education.
"When the opportunity presented itself that I could just take one full year to get my master's degree, I was sold," she said.
Springfield is the first and currently only student in the four-plus-one MBA program option, but the CAS2MBA enrollment numbers are expected to grow exponentially in the coming years. The Watson Graduate School has been working to advertise and bring awareness to CAS students about the new program option.
"There are a handful of others who are following Ashley's lead in pursuing the pathway in the 2019 cycle," Kern said.
He added an MBA supplements an undergraduate degree from the College of Arts and Sciences well, and he says that many of these students will find more success upon completion of the program because they will unique experiences and skills.
"The program pairing between an arts and sciences program and a business program can be quite complementary, and our students who previously completed degrees such as history, English, media and strategic communications do remarkably well in the MBA program," Kern said. "They are well-rounded candidates for post-completion employment."
Springfield agrees and encourages students with more creative backgrounds to explore the CAS2MBA option.
"I remember sitting at home thinking that I don't know anything about business and that I would get here and would feel like a fish out of water, but I think the arts and sciences side brings different strengths to the program," she said. "For business, everything tends to be cut and dry, but there are those elements that need creativity. Students with a business background might not know how to incorporate that creativity, but I do."
If CAS students are looking for both a challenging and rewarding graduate degree experience, CAS2MBA could be for them. The goal for the program is for motivated individuals to become and remain aware of the option so that they may capitalize on the many benefits of the MBA at OSU.
Interested students may contact the Watson Graduate School of Management office for more information.
Media Contact: Terry Tush | Director, Marketing & Communications | 405.744.2703 | terry.tush@okstate.edu