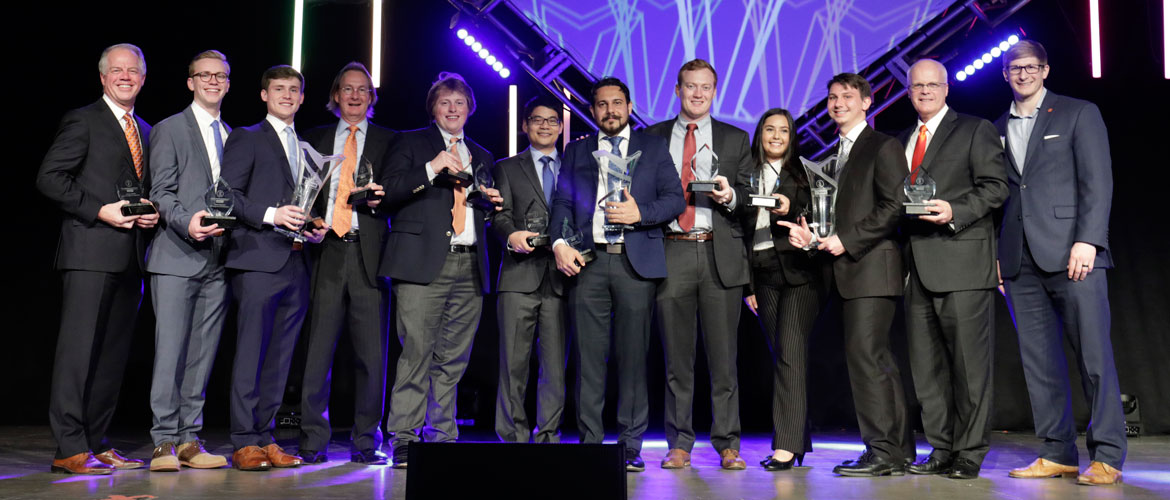 OSU students impress at Love's Entrepreneur's Cup
Friday, April 19, 2019
Oklahoma State University's award-winning entrepreneurship program was on center stage Thursday night at the 2019 Love's Entrepreneur's Cup. OSU teams won first place in both the undergraduate and graduate High Growth divisions of the statewide competition.
The Bubble Calm team was awarded first place and $20,000 in the undergraduate High Growth Division, while the Paldara Pharmaceutials team captured first place and $20,000 in the graduate High Growth Division. Also, the team One-Voice placed second and won $10,000 in the graduate High Growth Division.
"We're extremely proud of our Love's Cup teams," said Dr. Bruce Barringer, head of the OSU School of Entrepreneurship. "The commitment and effort that we see on the part of our student teams is an inspiration to everyone involved. Down the road, we'll see some impressive new businesses resulting from these efforts."
The winning OSU teams are: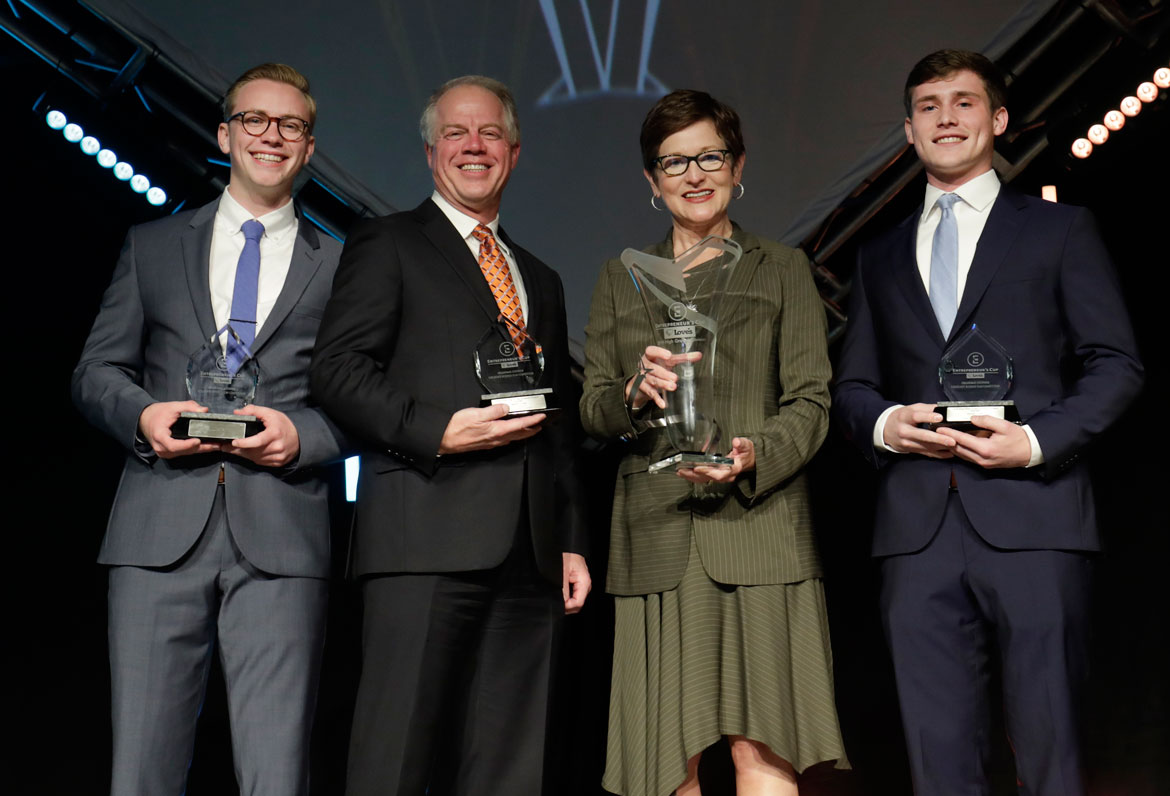 Bubble Calm: First place, Undergraduate Division (High Growth)
Team Leader: William Petty, junior, accounting and finance
Team Member: Walter Bowser, junior, economics
Advisor: Kyle Eastham, lecturer, OSU School of Entrepreneurship
Bubble Calm produces a chewing gum that includes natural ingredients to provide a quick and easy way for consumers to ease everyday symptoms of anxiety and stress and promote relaxation.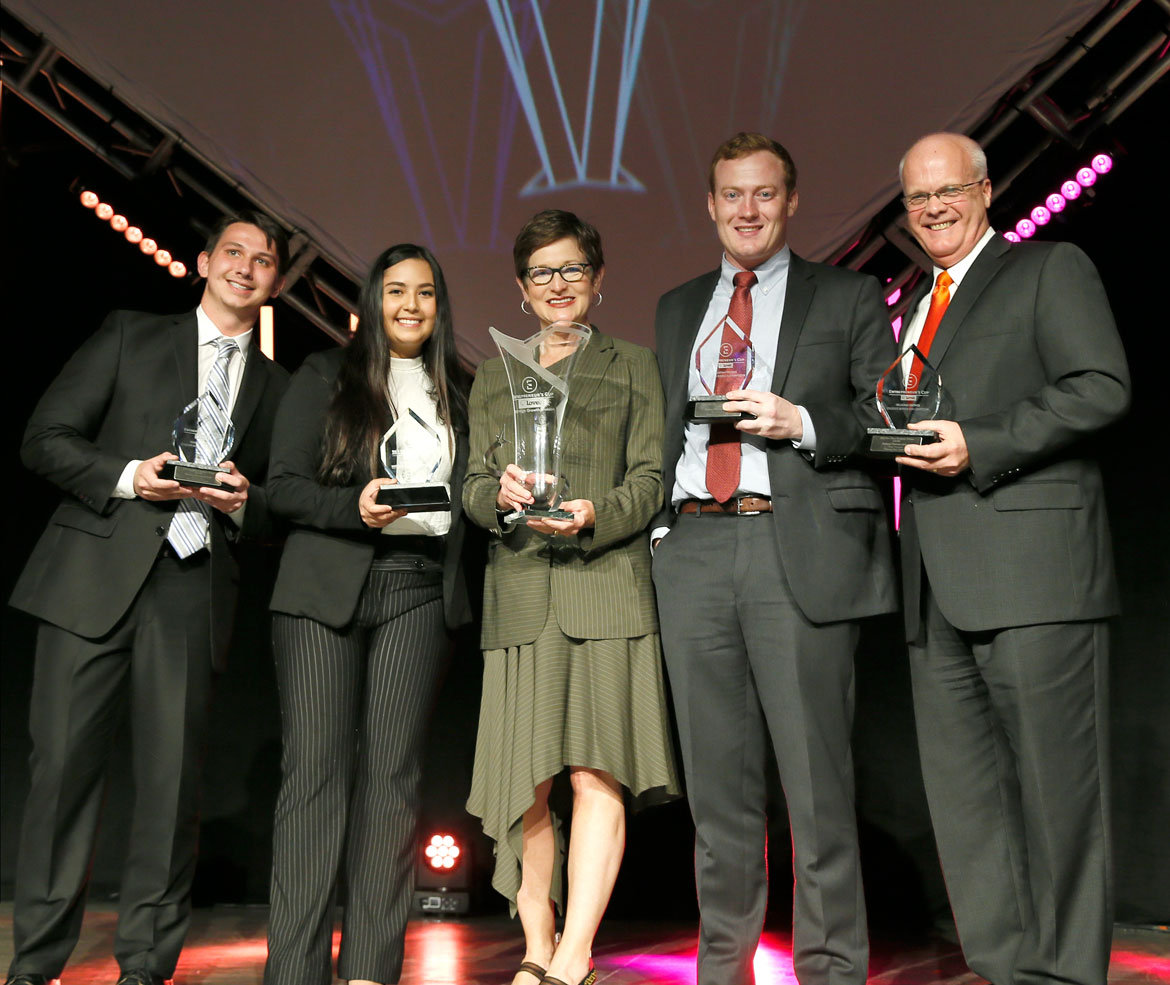 Paldara Pharmaceuticals: First place, Graduate Division (High Growth)
Team Leader: Beau Blanchard, bachelor's in business administration, MBA and master's in entrepreneurship
Team Members: William Colton, sophomore, microbiology and biochemistry, and Rebecca Perez, senior, civil-environmental engineering
Advisor: David Thomison, clinical assistant professor and George Kaiser Family Foundation Endowed Chair in Entrepreneurship, OSU School of Entrepreneurship
Paldara Pharmaceuticals is developing an innovative microbial gel coating to be used with existing catheters to reduce urinary tract infections (UTI) by 99 percent. The near eradication of UTI will lower health-care costs, improve patient quality of life, and increase healthcare rankings.
One-Voice: Second place, Graduate Division (High Growth)
Team Leader: Hossein Khaleghian, Ph.D., civil engineering
Team Member: Tyler Bryant, MBA
Advisor: Richard Gajan, Don R. Brattain Assistant Professor of Practice in Entrepreneurship, OSU School of Entrepreneurship
One-Voice is a sewer data quality management tool that helps utilities, consultants and underground contractors save time and money for quality assurance process, resulting in proactive asset management for manholes and sewer pipes.
The High Growth Division of the competition is the place for aspiring entrepreneurs to kick start their journey. Students from any college campus in Oklahoma are invited to write a business plan around a high-growth concept in one of five industry categories.
The Love's Entrepreneur's Cup is a statewide collegiate business plan competition that simulates the real-world process of researching a market, formulating financial projections, writing a business plan and pitching the opportunity to potential investors. In its 14-year history, nearly 2,150 college students have taken the Love's Cup challenge, producing over 650 innovative ideas from 36 campuses statewide and awarding more than $1.8 million in cash, $125,000 in scholarships and $250,000 in fellowships.
i2E is a nationally recognized, private, not-for-profit organization founded in 1998 and focuses on growing innovative small businesses in Oklahoma. Its mission is investing in entrepreneurs to build successful high-growth companies in Oklahoma and making a positive impact on the state's economy.
For more information about i2E and the Love's Cup, visit https://www.i2e.org/loves-cup/.
MEDIA CONTACT: Terry Tush | Director, Marketing and Communications | 405-744-2703 | terry.tush@okstate.edu