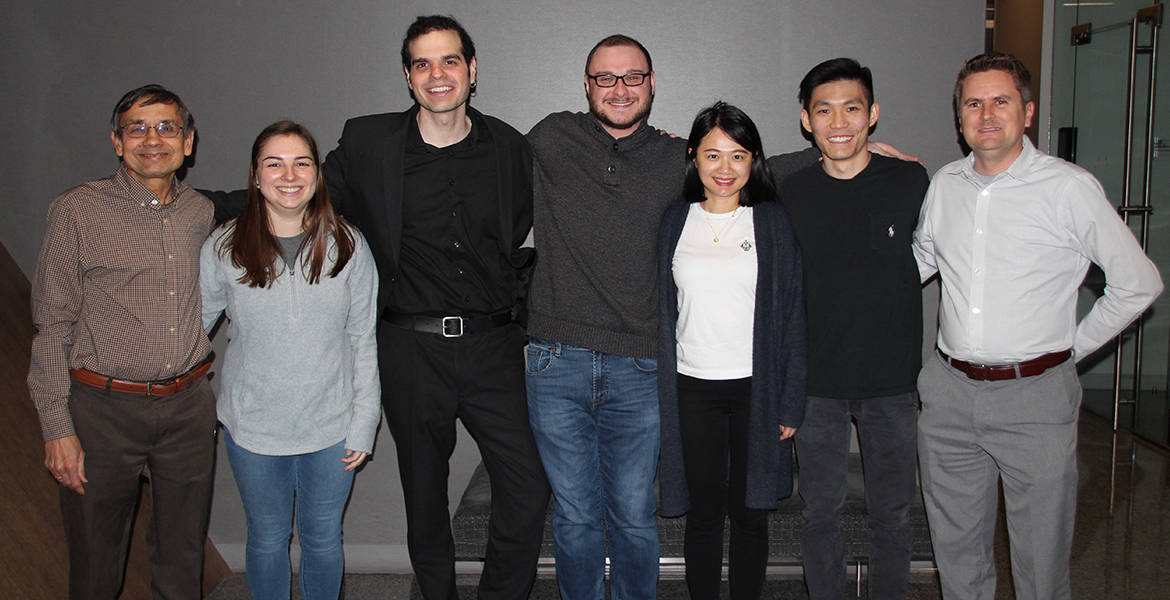 Connecting Spears Business Graduate Communities
Monday, February 17, 2020
The Watson Graduate School of Management at Oklahoma State University is launching the Graduate Leadership Association of Spears (GLAS), a student-led organization for the school's graduate programs.
GLAS includes the MBA Association, Business Analytics, MSIS and the new Hospitality and Tourism Management program.
"This association is a way to help foster community between the different programs because for a while they've been kind of separate and doing their own thing, even though they're all under the umbrella of the Watson Graduate School," GLAS President Joseph Appelbaum said.
Appelbaum and his colleagues plan to implement many different initiatives over the coming year to foster the relationships between the different programs though mixers and fundraising opportunities.
As the president, Appelbaum, "helps organize meetings, acts as the liaison between the faculty and students, and bring up any potential desires of the student groups to the administration," he said.
The largest initiative GLAS is hosting is Business Info Share, which allows prospective students to talk with current graduate students about the opportunities the Watson Graduate College offers.
Appelbaum also holds a non-voting role as president, so the MBA Association representative is Brittany Laub, the MBAA President. One representative from each of the other graduate programs will also serve on GLAS.
If you are interested in attending a monthly GLAS meeting or event, contact Appelbaum at joseph.appelbaum@okstate.edu.
Contact Info: Kenneth Kern, Faculty Advisor, 405-744-8642, kenneth.kern@okstate.edu