The second Craft Beer Forum of Oklahoma will again bring together the state's best craft breweries and lovers of all things beer and food in an educational event April 3-4 that is organized and run by students of Oklahoma State University's School of Hospitality and Tourism Management (HTM).
Held every two years, the Craft Beer Forum of Oklahoma is both a chance for HTM to raise money for scholarships and a training opportunity for dozens of students who learn to manage the myriad details required to successfully organize a large, public event.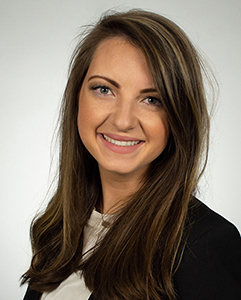 For HTM students like senior Abbey Cosper, the event's executive committee chair, the Craft Beer Forum provides invaluable, hands-on experience she couldn't find as a college student anywhere else.
"I'm learning professional skills by networking with industry professionals and working with vendors and other businesses," said Cosper, a double major in hospitality and tourism management and marketing from Fort Collins, Colorado. "For me it's cool to be able to lead a big group of people to organize a large event like this."
HTM students do everything from working with invited guests, scheduling and decorating facilities, creating promotional campaigns and the event website, helping prepare and serve food and providing all needed labor.
"Everything we're learning right now we will use in our careers because in the hospitality industry there will always be events to organize," Cosper said.
This year's Craft Beer Forum of Oklahoma includes the addition of a dinner featuring paired beer and cuisine along with a day of seminars on every aspect of brewing and appreciation of craft beers. The forum ends with tastings of more than 30 top craft beers from Oklahoma and beyond complemented by foods prepared by top chefs.
The Craft Beer Forum of Oklahoma will be held in 365 Human Sciences West on the OSU campus in Stillwater. Highlights include:
A keynote address by nationally known brewmaster Jeremy Marshall of Lagunitas Brewing Company, Petaluma, California;
The Feast of Ninkasi (the Sumerian goddess of the harvest and brewing) featuring Cajun-Creole cuisine prepared by Louisiana chef and current reigning King of American Seafood Nathan Richard and matched with the best beers for spicy foods;
Forum honorary chair Joel Irby, a Stillwater native and founder of Stonecloud Brewing Company in Oklahoma City;
Seminars covering topics from beer tasting to opening a brewery to the science of yeast health and fermentation and much more;
The Pint-N-Bite event highlighting beers from more than 30 breweries complemented by foods prepared by area chefs.
"We have several educational opportunities for participants so our main goal is to get across how cool the craft beer industry is and all the opportunities that can come from it in Oklahoma," Cosper said. "We want to bring awareness to people about these breweries because the industry is growing like crazy in the state."
The forum is open to anyone 21-years-old or older. Tickets and event information are available at https://craftbeerforumofoklahoma.com.
Media contact: Jeff Joiner | Communications Coordinator | 405.744.2700 | jeff.joiner@okstate.edu