The language of food 9,500 miles away
Tuesday, February 18, 2020
The language of food is not difficult to learn but can take years, even decades, to master. For Kai-Sean Lee, a Ph.D. student and instructor in the School of Hospitality and Tourism Management at Oklahoma State University, the language of food spans more than 9,500 miles from Malaysia to Stillwater, Oklahoma.
Lee grew up in the Southeast Asian country of Malaysia, which in 2012 was in the middle of a recession. When Lee's father lost his job, his mother started a small catering business that delivered home-cooked meals to businesses around Klang, the city where they lived.
"I would always tag along to deliver food. I was a bit of a momma's boy," he said. "At an early age, I had the language of food engrained in me."
Not knowing much about what he wanted to do as a career, Lee decided to pursue a degree in culinary art. His mother was apprehensive because she knew the physical toll it takes to be a chef. She warned him about the long hours on his feet, lack of sleep and always smelling like food.
Lee was persistent and he soon received the equivalent of an associate's degree from Sunway University in Malaysia. He planned to continue his education and earn a bachelor's degree in culinary management, but Lee decided he needed a break from the kitchen, and shifted his focus to artisan coffee.
During this time, Lee began making a name for himself in the artisan coffee industry in Asia. He trained with and learned from some of the top chefs and baristas in Asia while completing his bachelor's degree. For his undergraduate thesis, he interviewed different people who had opened coffee shops, studying the factors that contribute to their success in Malaysia.
Because of his research, Lee became a published author in a top-tier scholarly publication, The Journal of Destination Marketing and Management, with no master's or Ph.D. to his name that is usually required to publish research.
Lee's publication success caught the attention of Dr. Ben Goh, former director of the OSU School of Hotel and Restaurant Administration (now Hospitality and Tourism Management). Dr. Goh invited Lee to dinner in Malaysia to discuss the potential of Lee coming to OSU for his graduate degree. At dinner they discovered they were both from Klang, Malaysia. Dr. Goh offered Lee a spot in the school's graduate program where Lee could study and teach classes as a chef.
"Next thing I know, I bought my plane ticket, got my visa and I traveled across continents all the way here," he said. "The only thing I knew about Oklahoma was the OKC Thunder, being a basketball fan. I never knew that there was a whole state or state university."
Lee earned a master's degree at OSU and is now working to complete his doctorate, while teaching Introduction to Food Studies, the Hospitality and Tourism Management (HTM) program's cooking class. Four years later, Lee said it amazes him that students with little or no knowledge in the kitchen when they started his class now reach out to him over social media to show him what they have cooked.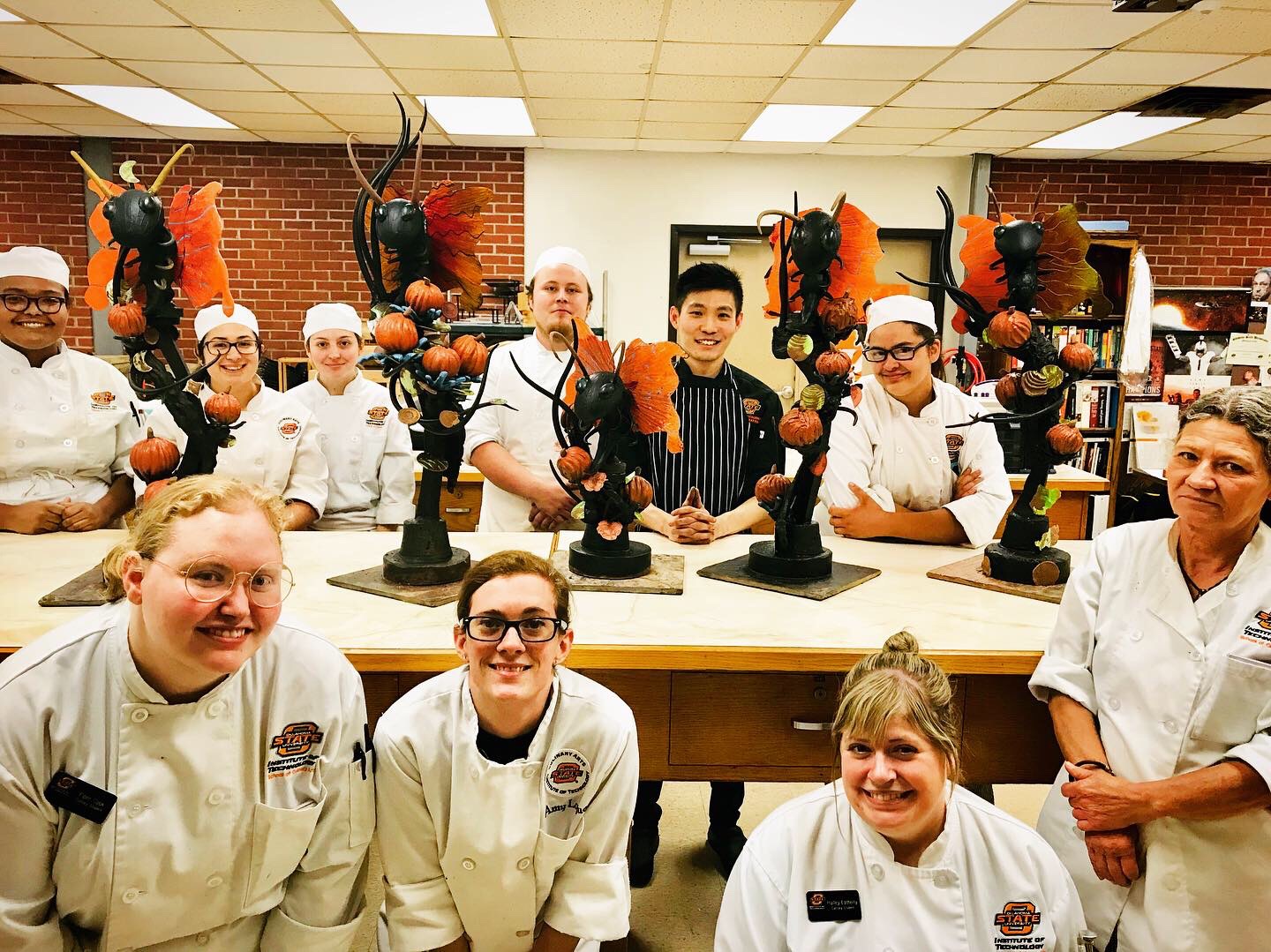 "It is very satisfying to see that I have transferred a life skill to them, teaching students something that makes us human," he said.
Every semester, kitchen classes begin similar to one another. Students wait quietly for class to start as a cart of freshly prepared food is rolled out to taste and analyze. Eyes grow wide and some students physically shutter at the sight of mushrooms, carrots and tomatoes that they will have to eat. Lee encourages students to try foods they think they don't like. During lectures, students learn how elements like heat or salt can change the way food tastes and students begin to trust him and become open to learning how to prepare food in a way they know they will enjoy eating and be proud to serve.
The HTM program does not focus only on culinary skills. Lee's class is one of the only courses that teaches culinary arts. This only makes events like the school's Distinguished Chef Series more valuable. The Chef Series allow students, guided by professional chefs invited to the events, to create, manage and host a large, multifaceted culinary experience for up to 200 guests. Lee has been involved with 15 Chef Series events at OSU.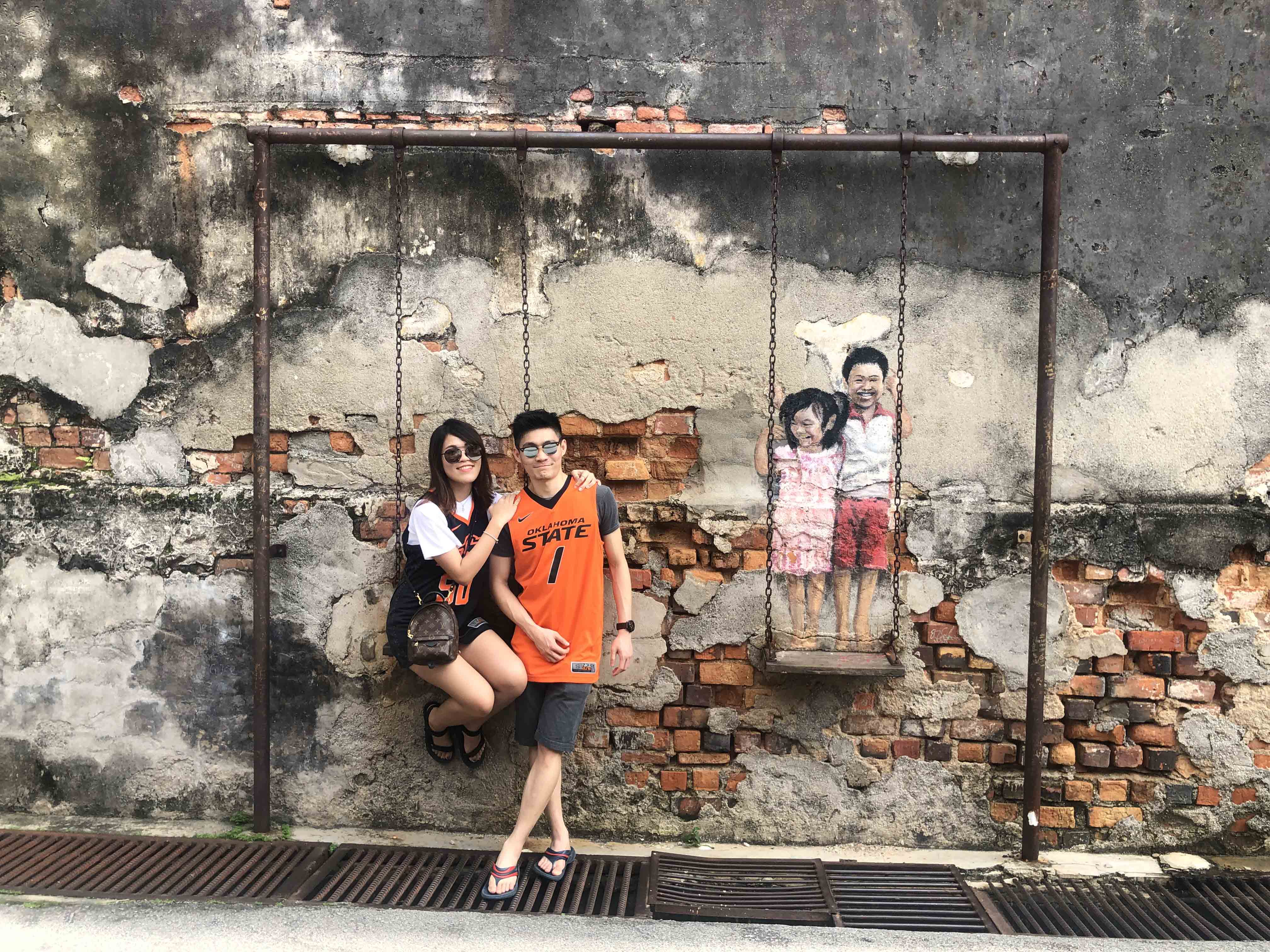 "Distinguished Chef Events are operated for students, by students," he said. "We really open their brains up, giving them the opportunity to manage a $10,000 event. Seeing how a program, like HTM, that is not culinary-centric can pull off such an amazing banquet, is amazing."
Lee has been able to surround himself with people who are very nurturing in terms of the language of food. Once his education at OSU is completed, he plans to let food lead the way to his next journey whether in Oklahoma, Europe or Asia.
"HTM is a program that has been historically ingrained in the field of hospitality and tourism and I'm just glad to be a part of this family because we do have a rich history."
MEDIA CONTACT: Terry Tush | Marketing and Communications director at Spears School of Business | 405-744-2703 | terry.tush@okstate.edu