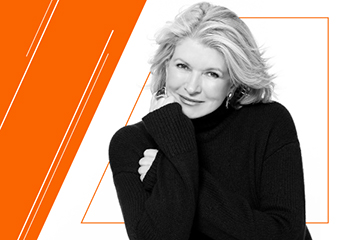 OSU speaker series visit by Martha Stewart postponed
Friday, March 13, 2020
Following the announcement by Oklahoma State University that all university-related activities will be postponed because of the ongoing coronavirus (COVID-19) threat, the Spears School of Business is postponing a visit by American businesswoman Martha Stewart to Tulsa and Oklahoma City on April 1. It will be rescheduled for a later date.
Stewart was to appear in Tulsa April 1 as part of the Tulsa Business Forums program followed that same day by her presentation at the Executive Management Briefings in Oklahoma City. OSU, citing the need to help protect the health of university students, employees and its communities, postponed all events from March 14 through April 5.
The speaker series is organized by the Center for Executive and Professional Development (CEPD) at Spears Business, which invites nationally known business leaders to Oklahoma to share stories and the ideas behind their successes.
To learn more about CEPD programs and to watch for the rescheduled Stewart visit, go to https://business.okstate.edu/cepd/index.html.
Contact: Jeff Joiner | Communications Coordinator | 405.744.2700 | jeff.joiner@okstate.edu