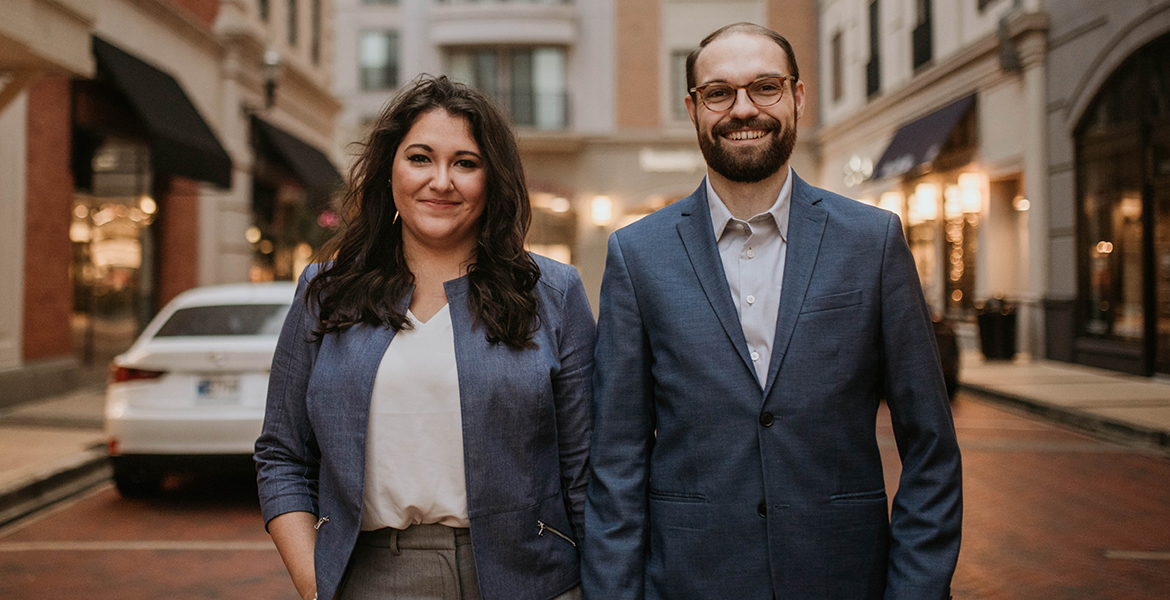 OSU alums named to Forbes 30 Under 30 entrepreneurs list
Wednesday, December 9, 2020
Oklahoma State University business and engineering graduates Haley Marie Keith and Kevin Keith have been selected by Forbes magazine to be included in its 2021 list of 30 Under 30 standout industry and manufacturing entrepreneurs under 30 years of age. The married couple were still OSU students when they developed the business MITO Material Solutions based on OSU licensed and patented technology that incorporates graphene additives into composite materials such as epoxies or polymers, making them substantially stronger and lighter.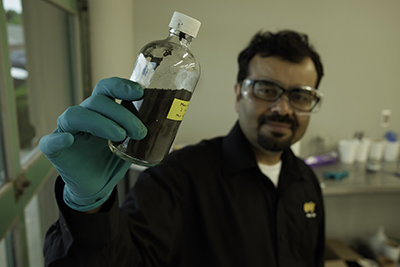 "This is truly an honor to be chosen by Forbes to be included among such a group of very talented entrepreneurs," said Haley, the company's CEO. "It's exciting to be recognized as leaders and innovators for the business we've built around this cutting-edge technology and to be nominated for the honor by our advisors, investors and others who see MITO's potential."
Each year, Forbes names more than 600 people to Under 30 lists in 20 categories. Now in its 10th year, the Forbes Under 30 recognition includes being added to a coveted directory of all previous honorees and invitations to participate in Forbes' summits to network with thousands of young entrepreneurs from around the world. The 2021 honorees were announced Dec. 1.
"Being recognized by Forbes is a huge boost for a business and is unbelievably valuable for getting your name out to potential customers and investors," said Kevin. "We've already heard from one potential customer who's interested in our products."
Haley earned her MBA from OSU in 2017 at the same time that Kevin, who studied mechanical engineering technology, graduated with a bachelor's degree. While still students, Kevin focused on working with engineering and chemistry faculty and graduate students to develop a commercial product based on the OSU technology. Haley worked with entrepreneurship faculty at the Spears School of Business to create a business plan for MITO Material Solutions, which the couple began presenting across the country in academic business plan competitions in 2017, ultimately winning more than $161,000 in prize money.
Along the way, Haley received the Courageous Women in Entrepreneurship award at the Rice University Business Plan Competition where the MITO Materials business plan took second place out of 750 teams. In 2018, the couple officially launched the company after securing the technology license from OSU.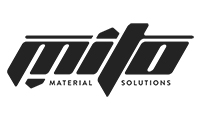 "Haley and Kevin exemplify what we teach in our program — that perseverance and hard work pay off," said Dr. Bruce Barringer, head of the OSU School of Entrepreneurship. "We're thrilled that they'll be part of the Forbes 30 Under 30. The sky is the limit for their company."
The MITO Material Solutions business is built around the use of graphene oxide additives in materials like fiberglass, epoxies and thermoplastics. Because their products are easily used in existing manufacturing processes, the products could be gamechangers in aerospace, automotive and sporting industries where composite materials reinforced with MITO additives could replace metal components without sacrificing strength but substantially saving weight.
"The technology that Haley and Kevin are taking to the market is a needed technology for the composites industry and allows fiber reinforced thermoset and thermoplastic consumers to boost product performance, increasing part durability and reducing part weight," said Dr. Ranji Vaidyanathan, OSU-Tulsa professor of materials science and engineering in the College of Engineering, Architecture and Technology and the inventor of the graphene additive technology that is the basis of the business.
The startup has been awarded grants for product development from the National Science Foundation and the Oklahoma Center for Advanced Science and Technology (OCAST) totaling more than $1.1 million in 2019 alone. Kevin and Haley set up a lab at Meridian Technology Center in Stillwater, Oklahoma, where much of their research and development takes place. In August 2020, the company announced it had received $1 million in early-stage investment from a group of venture capitalists that will be used for continued product development and to scale up commercially viable products.
"Haley and Kevin are amazing that they have an optimistic, never give up attitude and a passion for the technology that cannot be matched," said Vaidyanathan. "Anyone else would have given up when they faced the challenges that Haley and Kevin faced. The Forbes 30 Under 30 selection is a testament to their optimism and goal of making MITO Materials go far in a very competitive marketplace."
The Keiths recently moved their company headquarters to Indianapolis but maintain their product development lab in Stillwater and continue to work closely with OSU engineering and chemistry faculty, who they credit with guiding them on a tumultuous journey to launching a successful technology startup.
See the full list of honorees, including Haley and Kevin, on the Forbes 2021 list of 30 Under 30 manufacturing and industry entrepreneurs.
MEDIA CONTACT: Jeff Joiner | Communications Coordinator | 405.744.2700 | jeff.joiner@okstate.edu