Oklahoma State University researchers will share a $1.5 million National Science Foundation grant with engineering faculty from the University of Louisville to study using robots to help nurses care for hospital patients. Dr. Bryan Edwards, associate professor of management at the Spears School of Business, and Dr. William Paiva, executive director of the OSU Center for Health Systems Innovation, will receive $500,000 in the joint project with Louisville faculty to develop and evaluate AI technologies allowing robots to do many routine patient-care tasks.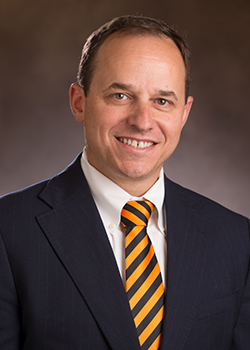 U.S. healthcare providers are experiencing a severe shortage of nurses with schools unable to attract and train numbers needed to dent the demand. According to the researchers, the Association of American Medical Colleges has warned about the possible shortage of more than 100,000 nurses by 2030. Robot nursing assistants could help stretch those limited human resources by helping hospital patients with safety and mobility needs.
The NSF grant will fund engineers at Louisville already working on a prototype robotic nursing assistant, and faculty at OSU who will identify nursing tasks robots can potentially do while studying the psychological and behavioral impacts on nurses and the technology's potential economic impact. University of Louisville engineers, led by the grant's principal investigator Dr. Dan Popa, have spent three years developing ARNA, the adaptive robotic nursing assistant. Now researchers at the two universities will begin putting robot assistants to work in experiments using students from the University of Louisville School of Nursing.
"One of my objectives is to analyze all the tasks that nurses do to find out which can be automated by a robot and which can't," said Edwards, a specialist in human resource management and organizational behavior who has studied warehouse and manufacturing automation. "Nurses do a lot of mundane tasks, which prevent them from putting their skill sets to the best use for patient care, but there is a question of how nurses will interact with robot assistants to improve patient care and will they trust the robots."
An important part of the research is evaluating the AI technology nurses will use to direct robots and teach them how to do their jobs in a process called machine learning. Known as collaborative human-robot interfaces, CHRI is the technology at the heart of whether humans and robots will truly become healthcare partners.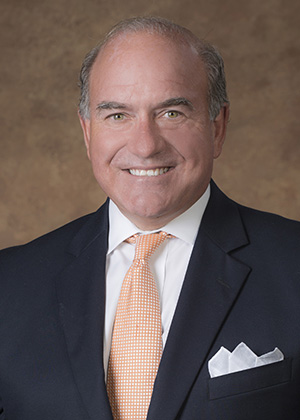 No longer the realm of science fiction, robots already perform some surgical procedures and dispense medications, though healthcare is one of the last large industries to adopt automation. The reality is that the sick and injured often heal better with medical care provided by a human being. The research will examine those tasks robots could do to potentially improve patient care and safety while reducing injuries and stress commonly experienced by nurses.
One experiment will involve robots helping patients walk to the rest room and focuses on reducing falls. Through machine learning, robots like ARNA will be able to ascertain the level of assistance needed by a patient based on input from sensors worn by patients and nurses. Another experiment will look at the ability of robots to retrieve objects for patients in hospital rooms.
Robotics and automation could have a huge economic impact on the nation's healthcare system without the loss of jobs that have occurred in other industries, according to Edwards.
"Because of our shortage of nurses, healthcare is an industry where we can introduce robots and no one will lose their job," said Edwards. "This will help address the shortage and introduce efficiencies that could revolutionize healthcare by bringing down costs."
As a co-investigator in the research, Paiva will use healthcare data resources available through the Center for Health Systems Innovation to analyze the broader economic impact to society of introducing nursing robots and automation. The research will also gauge the impact this innovation could have on healthcare delivery in rural America. CHSI is a joint project of the OSU Spears School of Business and the OSU Center for Health Sciences focusing on business, information technology and clinical innovations to improve the delivery of health care.
Media Contact: Jeff Joiner | Communications Coordinator | 405.744.2700 | jeff.joiner@okstate.edu