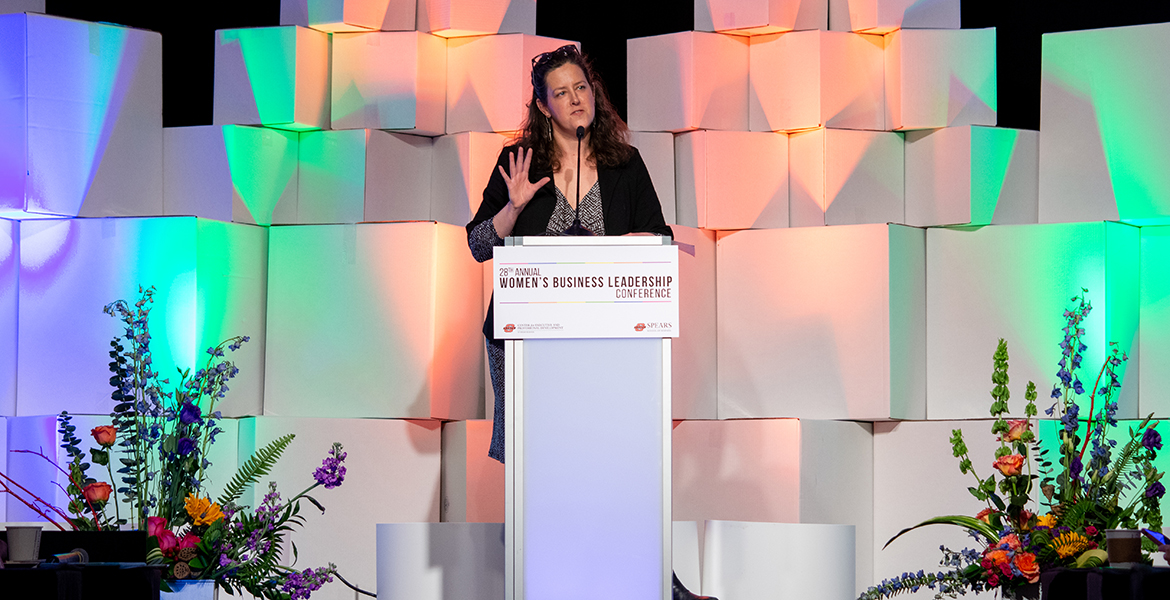 Spears Business to host 29th Annual Women's Business Leadership Conference
Friday, February 14, 2020
The OSU Spears School of Business will host its 29th Annual Women's Business Leadership Conference on March 4 at the Hyatt Regency Hotel in Tulsa.
This year's conference theme of "Dare to Grow" will invite participants to learn and discuss how they can enhance their leadership skills. The six strong women leaders and executives who will be speaking will discuss how participants can continue to develop themselves and others as leaders and excel in their organization.
"We want to highlight and celebrate our strong women business leaders," Dr. Alexis Smith, William S. Spears Chair in Business Administration and associate professor of management, said. "The leadership advice given by our speakers and conversations facilitated among the fellow participants will energize participants' drive to continue to lead and change their organizations for the better."
The 2020 conference speakers are:
Shannon Block, executive director and chief operating officer at Markle/Skillful, Golden, Colorado;
Colette Herrick, chief executive officer, Insight Shift, Salt Lake City, Utah;
Karyl Innis, chief executive officer and founder, The Innis Company, Dallas;
Lisa Osborne Ross, President, Edelman, Washington, D.C.;
Ollie Christina Starr, interior designer, philanthropist, actor, member of Cherokee Nation, Claremore, Oklahoma;
Maribeth Kuzmeski, assistant professor of professional practice, Spears School of Business, Oklahoma State University, Stillwater, Oklahoma.
Registration for the conference is $225 per person if registered by Feb. 21, or $275 per person if registered after Feb. 21. Each registration includes electronic materials, goody bags, refreshments and lunch.
The conference is presented by the Oklahoma International Women's Forum, the International Women's Forum Leadership Foundation, and the Center for Executive and Professional Development in Spears Business at OSU.
Sponsors include the following:
Platinum sponsor: Bank of America.
Gold sponsors: Mabrey Bank, Option One, Phillips 66 and WPX Energy.
Silver sponsors: Grant Thornton and The Kerr Foundation, Inc.
Bronze sponsors: KPMG, OSU Foundation, Oklahoma Medical Research Foundation, EB Designs, Excellence Engineering, KOSU Radio, Mariner Wealth and Dan and Marilyn Sulivant.
Sponsors: Central Oklahoma Habitat for Humanity, ConocoPhillips and Mary F. Michaelis.
Visit the website, www.cepd.okstate.edu, for more information or contact the Center for Executive and Professional Development at 405-744-5208 for more information on registration or sponsorship.
MEDIA CONTACT: Terry Tush | Director, Marketing and Communications | 405.744.2703 | terry.tush@okstate.edu