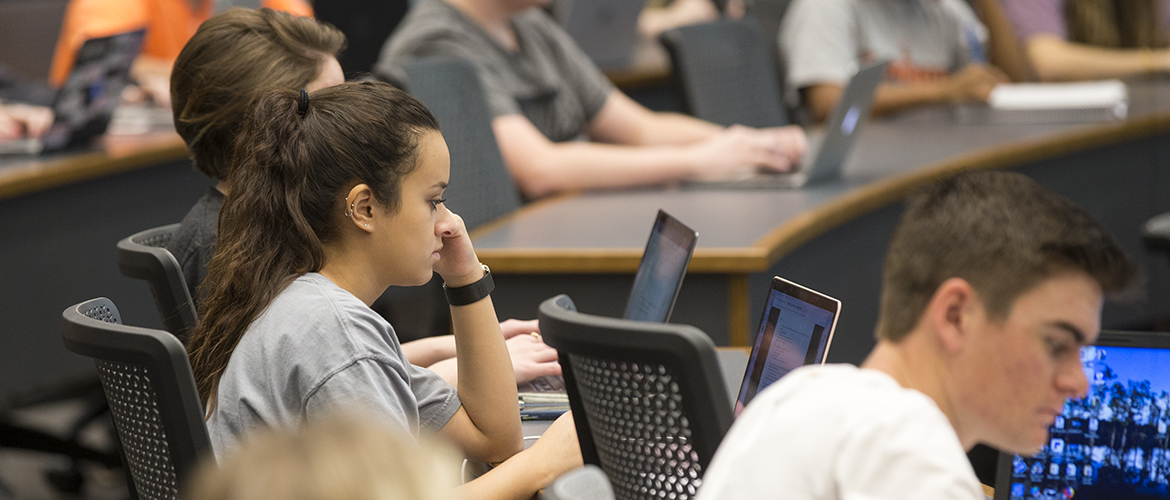 Entrepreneurship undergraduate program receives U.S. News national ranking
Tuesday, February 2, 2021
Oklahoma State University's School of Entrepreneurship is included among the best in the nation in the prestigious U.S. News and World Report rankings.
The School of Entrepreneurship is tied for 31st overall – 11th among all public universities in the United States – in the 2021 Best Undergraduate Entrepreneurship program rankings, based solely on peer assessment surveys. Undergraduate business program must be accredited by the Association to Advance College School of Business (AACSB) International to appear in the U.S. News survey.
"The ranking reflects the breath and quality of our entrepreneurship program, which has been made possible by the dedication and hard work of our faculty, staff and students," said Dr. Bruce Barringer, head of the School of Entrepreneurship. "As our program continues to strengthen, we look forward to even higher rankings in the future."
The OSU entrepreneurship program – the School of Entrepreneurship and the Riata Center for Entrepreneurship – was created in 2009 and quickly made a name for itself across the nation. By 2012, the school debuted in the top 25 rankings and has continued to be honored throughout the years for its outstanding educational opportunities.
In the first 10 years of existence, the School of Entrepreneurship awarded 947 degrees (398 majors, 274 minors, 190 masters, 53 MBA concentrations, 21 graduate certificates and 11 doctorates) to students from 42 states and nine countries.
In addition, more than 215 companies have been launched through the Riata Center with more than $12 million raised by these businesses. Also, the Riata Center delivers high-quality experiential learning activities, student support and valuable networking and funding opportunities through the Veterans Entrepreneurship Program (VEP), student competitions, study abroad trips and other student-centered programs.
Media Contact: Terry Tush | Director, Marketing and Communications | 405-744-2703 | terry.tush@okstate.edu