Face2Face: Katie Schell
Monday, March 22, 2021
Finance senior prepares for next step as she embarks on a career in banking
Life is about to change for Katie Schell, but she knows that isn't necessarily bad. For the past seven years, the Oklahoma State University senior's routine has not varied much from day to day, revolving around the riding and care of horses. Whether it be practicing several hours a week with jumping horses for an upcoming competition or grooming the horses and cleaning and caring for tack, this is the lifestyle she dreamed of while learning to ride as a youngster.
For the past seven years, since Schell moved from her family home in Ohio to Florida to Oklahoma to focus on riding competitively, horses have been a part of her life nearly every day, including the past four as a member of the OSU equestrian team. But that's about to change.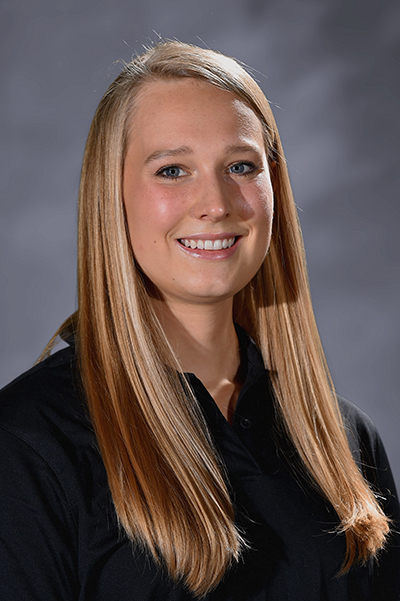 Schell will graduate in May, wrapping up her stellar academic career – she made straight-A's all eight semesters – with a bachelor's degree in finance while also putting the finishing touches on an outstanding four-year career competing for the Cowgirls equestrian team. The sport involves rider and horse working together and competing at the highest level against the top collegiate riders in the country.
This spring, in her final collegiate season, Schell has compiled an 8-1-1 record and helped the Cowgirls reach a No. 3 ranking nationally while competing in two of the four disciplines – equitation flat (in which the rider's position, seat and aids are judged as they maneuver through the course) and fences (a timed event in which the rider leads the horse to jump a course of fences). But Schell is ready to move on to the next chapter of her life.
"It's definitely a challenging thing to think about because horses have been such a critical part of my life for the last seven years," she said. "Horses have literally been a part of my life every day for as long as I can really remember, so thinking about after May not having much or any interaction with horses is definitely a little bit unsettling. I'm really ready to focus on my career and what I can do as an individual in the workplace. It's definitely bittersweet but I know my future has bright things in store."
Schell will start in June as an investment banking analyst for Brown Gibbons Lang & Company, a middle market investment bank in Cleveland, Ohio, the same group she interned for last summer.
It's a homecoming for Schell although she hasn't lived in Ohio since 2014. Her parents – mom Dawn is an anesthesiologist and dad Scott is a surgical oncologist – live in Chagrin Falls, a suburb of Cleveland. She moved to Florida prior to her sophomore year of high school to train and compete while taking online classes for three years.
"In order to be recruited by colleges like Oklahoma State I had to be competing pretty much all year round, and some of the most important competitions are in Florida from November to April and then in the summer it's all over the country," Schell said.
Like many before her, she had never been to Stillwater prior to making a campus visit and but knew right away that OSU was the place for her.
"The main reason I ended up at Oklahoma State University was because of the equestrian team," she said. "The moment I stepped off the plane I knew this was the place I had to be. When I interacted with the team, and even spent time on campus, I felt like I had the opportunity here to be a part of something bigger than myself, and I felt like none of the other schools I visited could provide me with that same opportunity."
She has thrived at OSU the past four years.
"Katie has always been dedicated to her riding and to her academics," said Larry Sanchez, head coach of the OSU equestrian team. "Her academic record speaks for itself. When it comes to her riding, she's very focused. She comes with the mindset that I'm going to be better today than I was before, and I'm going to try to improve on where I was at yesterday. Her dedication to her academics and her riding is incredible.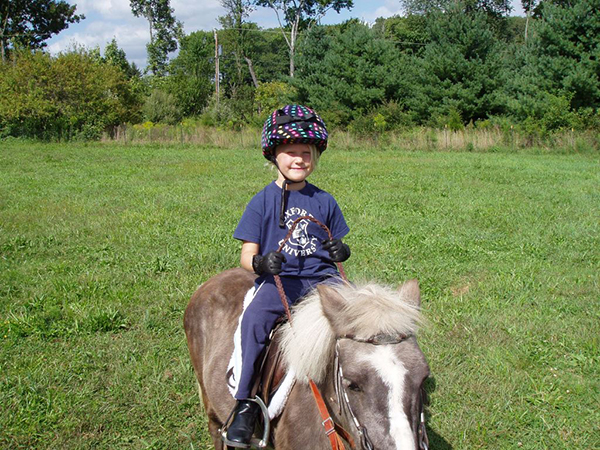 "The one thing I've seen is the growth and maturity in her that has challenged her to reach out to other team members to make sure they're doing okay, make sure that they know that somebody cares about them, and that she cares about how they're doing away from the team and outside of the team. That maturity has been very impressive to me because not many people come to that point where they're secure enough in themselves that they start looking to what they can do to help others."
Schell also thrived in the Spears School of Business, whether in the Money and Banking class, the introductory investments courses or the Student Managed Investment Fund class. In March, she was recognized with the 2021 Dr. Gerald Lage Academic Achievement Award, the Big 12 Conference's highest academic honor for student athletes, and she was also recognized as a top five senior by the Department of Finance.
"When I think back about my four years at Oklahoma State, I think the one thing that I'll take with me for the rest of my life is that hard work really is the key to success. That applied not only to my schoolwork here but also to the team," said Schell, who this past year partnered with finance students Gray Strickland and Daniel Guajardo to start the Investment Banking Club.
Dr. Eric Sisneros, assistant professor of professional practice in the Department of Finance, inspired her during her four years in Stillwater.
"He has been a really awesome mentor for me," Schell said. "One of my favorite classes was the Intro to Investments class that really opened my eyes to everything that finance could offer. He's really helped me think at a much higher level, especially when valuing companies and thinking analytically about the companies and their operating habits."
Sanchez says Schell will be tough to replace.
"I'll remember her drive, her determination, her toughness," he said. "There's one thing that I can say about Katie is that she is a very tough-minded person, and I say that with all the respect in the world. She knows what she wants, she knows what it takes to get there and she's not going to waver."
Now Schell is ready to take the next step, beginning a career she's been looking forward to for several years.
"Oklahoma State and Spears has done a wonderful job of preparing me for a career in finance," she said. "I've been able to take such a wide variety of classes, and I've been able to learn about all different aspects of finance. I really feel that I've gained such a well-rounded education here that is setting me up wonderfully for my future career."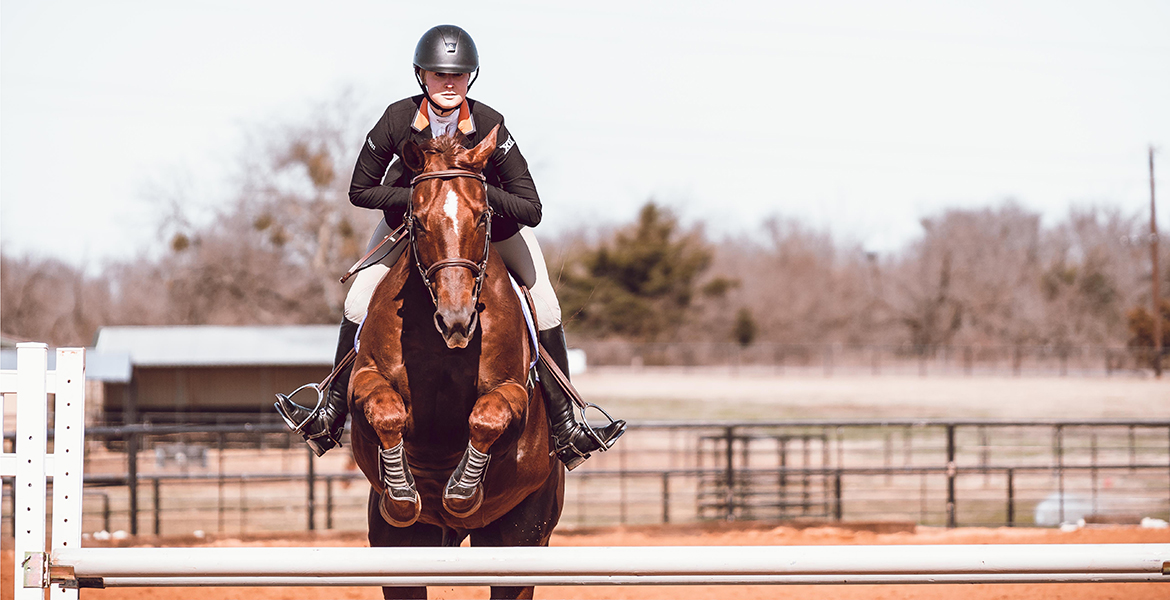 MEDIA CONTACT: Terry Tush | Communications Director |405-744-2703 | terry.tush@okstate.edu