Face2Face with Kiara Luevano: DACA Dreamer overcomes odds to set positive example for her sons
Wednesday, September 22, 2021
Media Contact: Bailey Stacy | Communications Coordinator, Marketing & Communications | 405-744-2700 | bailey.stacy@okstate.edu
Imagine moving to a foreign country at 11 with nothing but the clothes on your back. You, your mom and two sisters are leaving behind most of your family, including your dad, to live somewhere you don't understand the language.
This was the reality for Kiara Luevano, an Oklahoma State University-Tulsa student in the 4+1 program who is now pursuing her bachelor's degree in management while working toward her Master of Business Administration.
After her parents' divorce, the family immigrated from Ciudad Juárez, Mexico, in pursuit of new opportunities. Never would she have imagined those opportunities would lead her to OSU-Tulsa.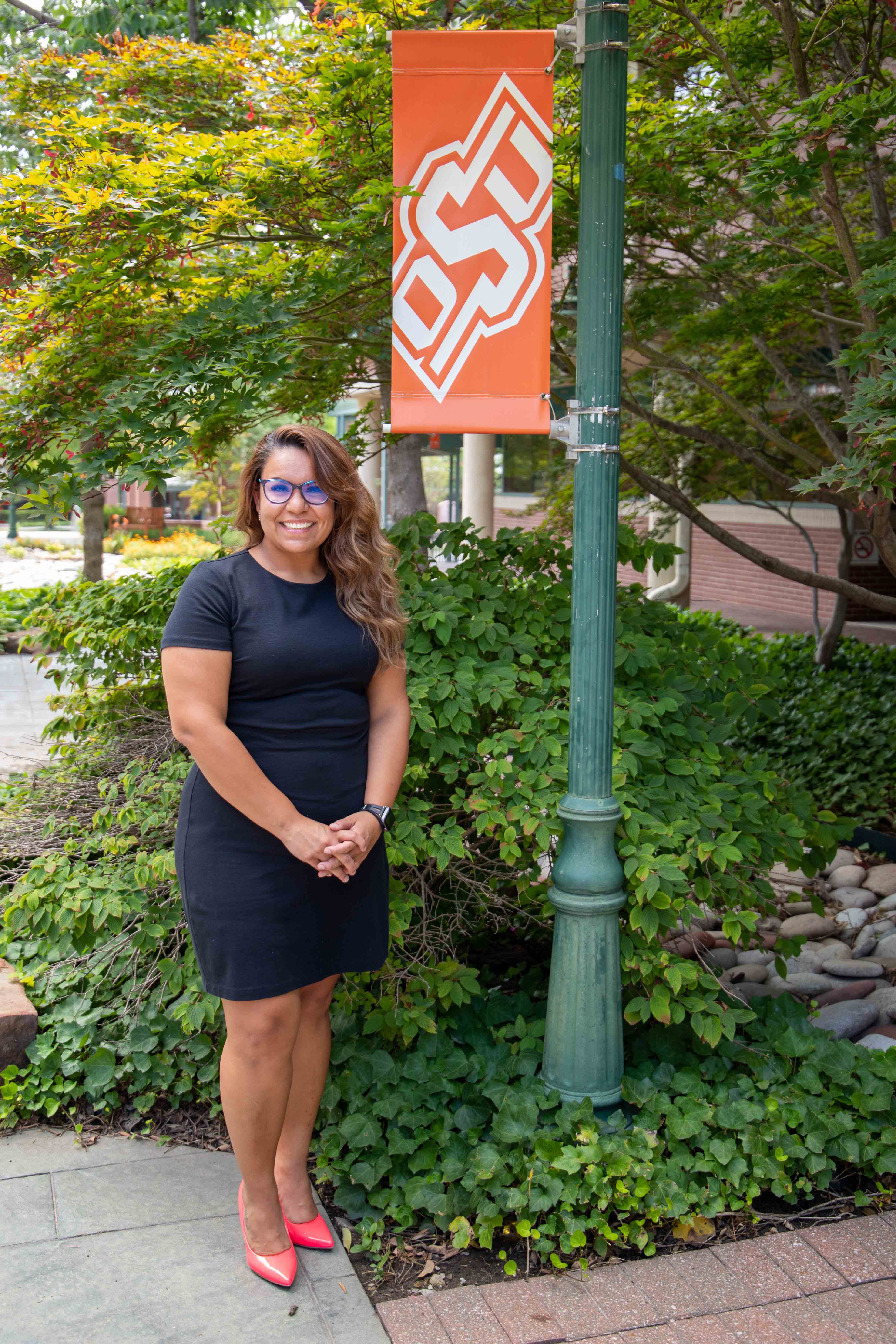 Luevano struggled in the American public school system. In Mexico, she attended a school where she played sports and wore uniforms. The environment was very different in America: There were no more uniforms, it was difficult to make friends, and she could no longer play sports because of the language barrier.
Eventually, she began to understand English, but she was still afraid of speaking up in fear of being ridiculed. She avoided school as much as she could and eventually dropped out of high school to begin working instead.
After meeting Christian Luevano, who would later become her husband, he encouraged her to go back to high school. This time was better: She was more familiar with the language and understood the lessons, made friends quickly and enjoyed school. But during her sophomore year, she became pregnant. Deciding she wanted to continue her education, Luevano found a program for teen expecting mothers and graduated from high school while enrolled at Tulsa Tech, earning her certified nursing assistant certificate.
More motivated than ever, she was determined to go to college and become a registered nurse. Reality hit hard when she realized she wasn't eligible for federal financial aid or student loans because of her immigration status. If she wanted to pursue further education, she would have to pay out of pocket. Luevano began by taking one class at a time. In a difficult discussion with her advisor, she learned she wouldn't be able to take the test to become a registered nurse because she was undocumented.
"That was the first time I realized I had no future in the United States," Luevano said. "Even if I worked hard, I wasn't really going to be able to succeed."
At that point, she decided to be a stay-at-home mom and focus on her growing family, including a second son. In 2012, President Barack Obama issued an executive order for the Deferred Actions for Childhood Arrivals (DACA), allowing undocumented immigrants who arrived in the United States before the age of 16 to apply for a renewable two-year permit to work and study.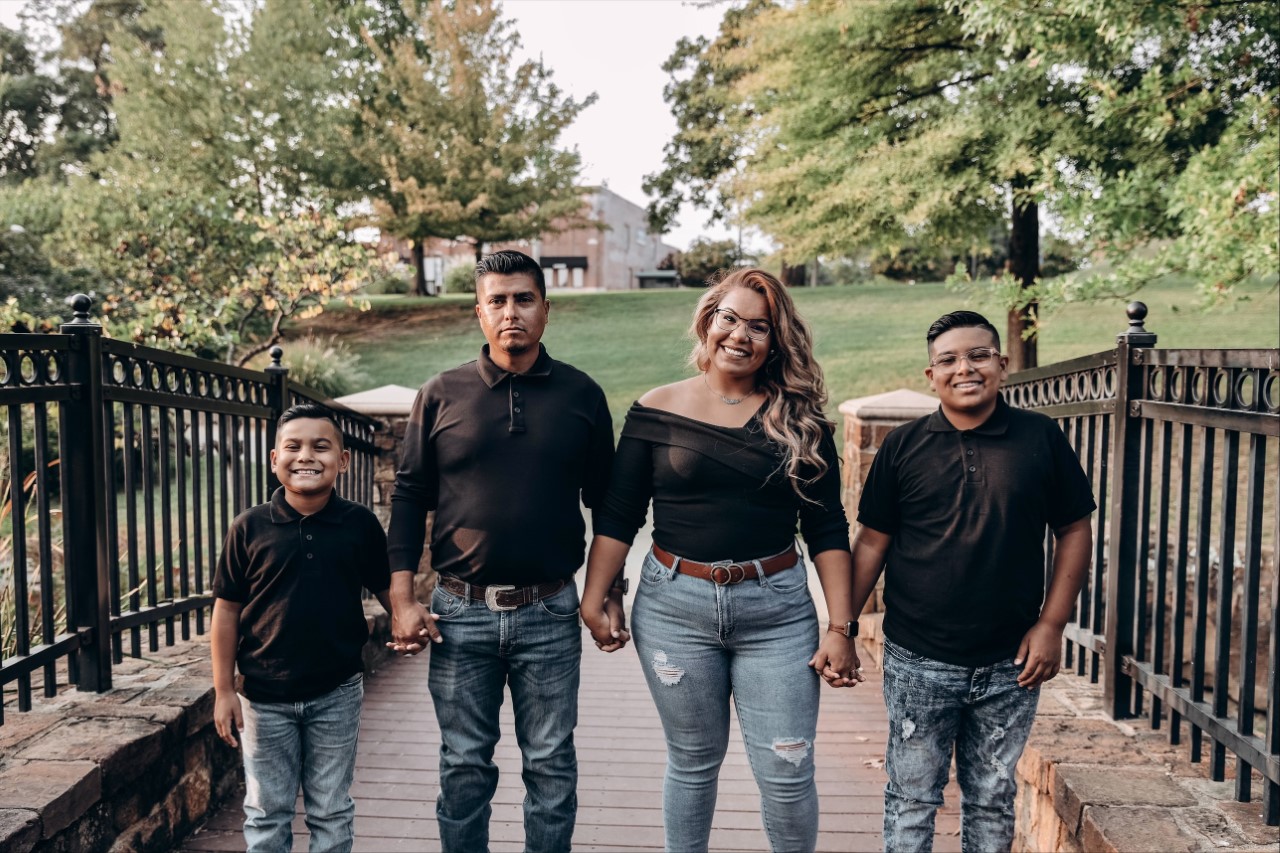 Qualifying for this initiative, Luevano completed the extensive paperwork for her and her two sisters to be considered for the program. After an anxiety-filled 60-day wait, she received her work permit and was able to get her driver's license. Everything finally started to fall into place for Luevano and her family. She started a career at CAP Tulsa, a nonprofit organization for early childhood education.
Working for CAP Tulsa provided free college tuition to employees, allowing Luevano to finally return to school without financial strain. Still working full time, she added a full-time class schedule at Community Care College and completed her associate degree. She didn't stop there. Luevano decided to enroll at OSU-Tulsa.
Shortly after beginning classes at OSU-Tulsa, she also started a new job — which meant she no longer received tuition benefits. Determined to continue, she and her family made the needed financial sacrifices for her to remain in school.
"I met with Dr. [Matt] Bowler about pursuing an MBA," Luevano said. "He provided me all my options and told me I could save time and money by enrolling in the 4+1 program. My original goal was to start working on my MBA after I earned my bachelor's degree, but due to my circumstances, the 4+1 option made more financial sense."
Bowler, director of OSU's MBA program and associate professor of management at the Spears School of Business, bonded with Luevano over their first-generation college student experiences.
"When I heard her resilient story and learned she could be our first student in our 4+1 program on the Tulsa campus, I was excited and wanted to create this opportunity for her," Bowler said. "Students like Kiara is why I do the job that I do."
"Before DACA, I didn't think school was an option at all," Luevano said. "After DACA, it is possible."
Despite many uphill battles, including language barriers, governmental restrictions, minority status and teen pregnancy, Luevano is pursuing her dreams. She has experienced many highs — starting a family and starting school — as well as many lows, such as the language barrier and lack of support for undocumented immigrants.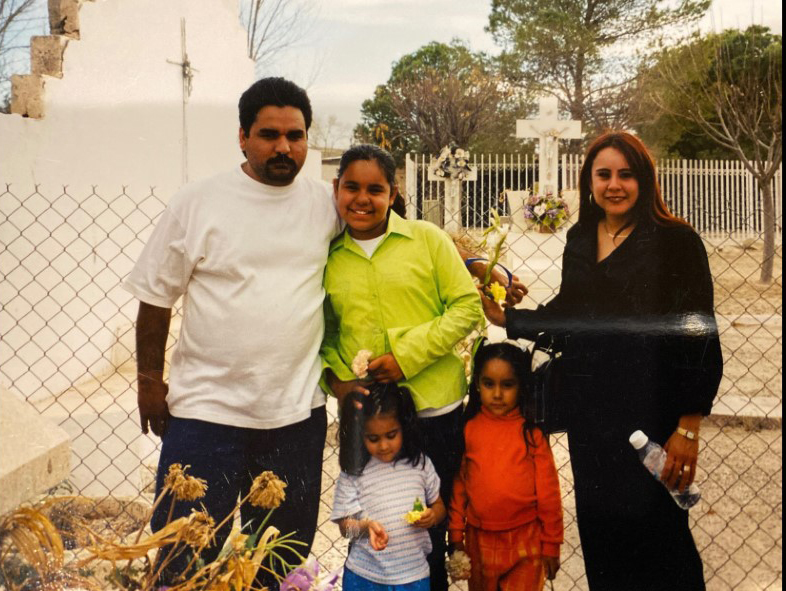 "As of right now, DACA has no path to citizenship," Luevano said. "There's nothing I can do besides renew my work permit every two years. If it were to be canceled at one point, I would lose my job and probably not be able to continue school. … If they cancel it, there's a possibility I could be deported back to Mexico."
There are a lot of "what ifs" in Luevano's story, but she continues to forge a path forward and focus on completing her bachelor's and MBA with hopes of helping other people in her situation someday.
"I am a first-generation college student," Luevano said. "I think it's important for me to set standards high and one of the main things I want my kids to see that if Mom could do it, they can do it as well."