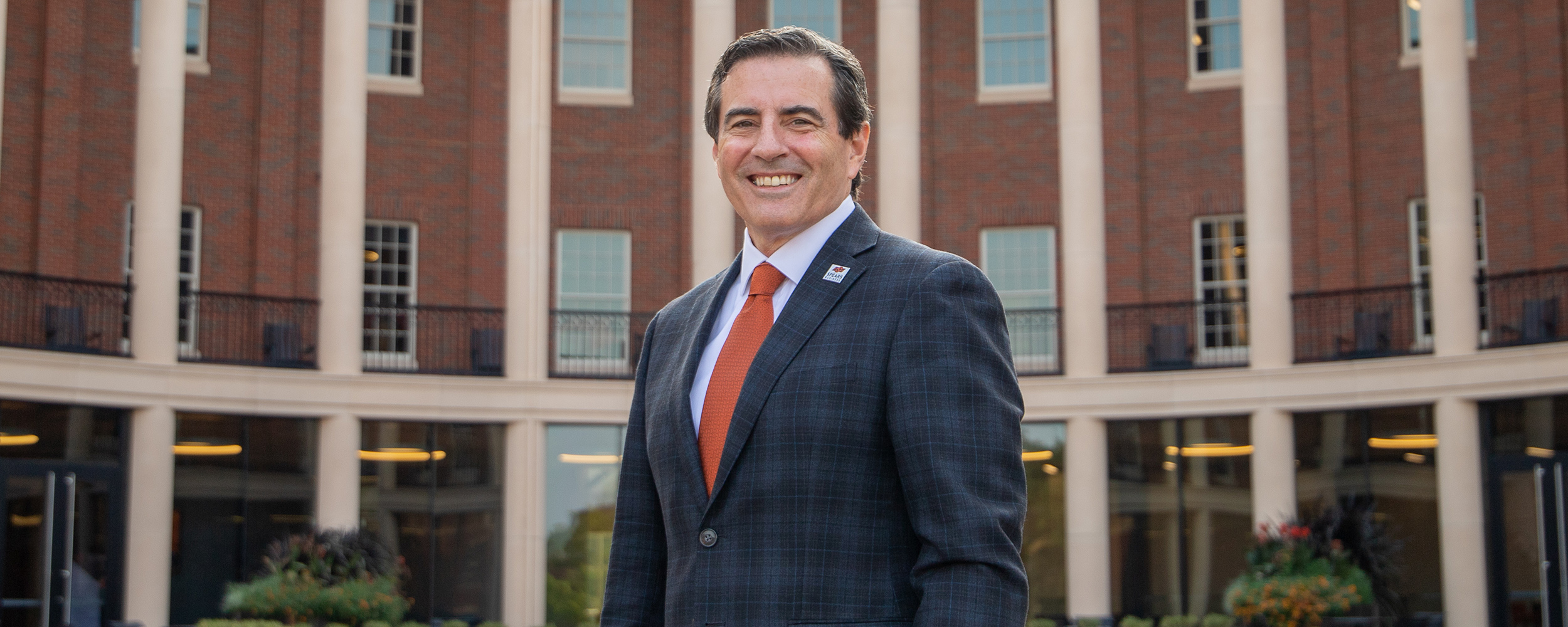 Dr. Marc Tower named assistant dean for innovative education and growth
Wednesday, September 1, 2021
Media Contact: Bailey Stacy | Communications Coordinator, Marketing & Communications | 405-744-2700 | bailey.stacy@okstate.edu
The Oklahoma State University Spears School of Business has named Dr. Marc Tower as the inaugural assistant dean for innovative education and growth. He will begin his duties Sept. 13, pending approval by the OSU/A&M Board of Regents at its next regularly scheduled meeting in September.
"We are excited to have Dr. Tower as the inaugural assistant dean for innovative education and growth," said Dr. Ken Eastman, dean of Spears Business. "Now more than ever we need to be more entrepreneurial by leveraging our existing strengths to expand our resource base. He was the director of our Riata Center for Entrepreneurship and brings a wealth of experience with him to this new position. Dr. Tower also has extensive connections with our external constituents which will help him develop productive relationships between them and Spears Business."
In his new role, Tower will be responsible for exploring growth opportunities for the college, as well as manage the Center for Executive and Professional Development along with the Michael and Anne Greenwood Center for Online Excellence.
"I am looking forward to meeting the challenge of my new role as assistant dean," Tower said. "I will be working with a great team to build on the success they have already achieved. The Spears faculty and staff have been terrific to work with and deepening those and external relationships will be rewarding."
He began his OSU career in the College of Education, Health and Aviation as a visiting assistant professor in 2016. Tower has been a part of Spears Business since 2018 when he began as interim executive director for the Riata Center before being promoted to executive director at the end of 2018. In these roles, he has instructed 14 different courses.
Tower earned a bachelor's degree in electronic engineering technology in 1995, Master of Business Administration in 2005 and his Ed.D. in applied educational and behavioral studies, aviation and space in 2019, all from OSU.
"Being more entrepreneurial and finding new sources of revenue is and will be increasingly important for our college and this position will focus on these activities," Eastman said.