Late OSU professor to be honored with Don Herrmann Accounting Ph.D. Award
Tuesday, April 6, 2021
Media Contact: Terry Tush | Director, Marketing and Communications | 405-744-2703 | terry.tush@okstate.edu
The late Dr. T. Sterling Wetzel, who earned his doctorate degree from Oklahoma State University and then taught in the School of Accounting for 24 years, is the recipient of the 2021 Don Herrmann Distinguished Accounting Ph.D. Alumni Award.
The award, presented by the School of Accounting, was created in honor of the late Dr. Don Herrmann, a member of the school's faculty for 13 years who passed away in 2018 at the age of 54 after battling brain cancer.
"On behalf of myself and our daughters, thank you for honoring Thomas with the Don Herrmann Distinguished Accounting Ph.D. Alumni Award," said Mary Ann Wetzel, his wife. "Benefitting from the leadership of department chair Wilton T. Anderson, along with the friendship and guidance of his committee chair Lanny Chasteen, Thomas learned at OSU to blend the three pillars of academia: teaching, scholarship and service. The opportunity to return to Oklahoma State as a faculty member instilled great pride in Thomas and he then sought to instill that pride in his own students over the years."
Wetzel, who passed away in 2010 after an eight-year battle with leukemia, will be honored with the award at the Ph.D. Alumni Research Conference, a virtual event April 9 hosted by the School of Accounting.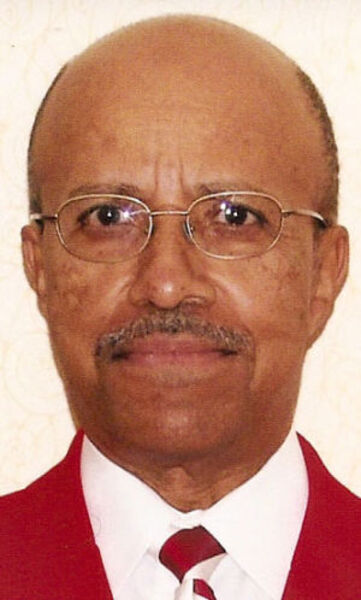 Wilton T. Anderson, head of OSU's School of Accounting for 22 years, recruited Wetzel to enroll in the school's Ph.D. program. After completing his doctorate, Wetzel returned to Northern Illinois University, where he had earned two degrees before attending OSU, and served as an assistant professor of accounting for six years before being recruited to join the OSU accounting faculty in 1986.
He taught at OSU for 24 years until his death and was the longtime coordinator for the accounting school's master's degree program and was the Wilton T. Anderson Professor of Accounting.
Wetzel was a past president of Beta Alpha Psi, a 47-year member of Kappa Alpha Psi, Inc., a former faculty advisor to the Zeta Theta chapter, and a longtime member of the Oklahoma Student Loan Authority Board of Directors. He received the OSU Award for Excellence for Advisement, as well as the Kenneth D. and Leitner Greiner Undergraduate teaching award. He also served on the OSU Athletics Council and was a devoted follower of the Cowboy football and basketball teams.
Following his death, Wetzel's family, wife Mary Ann, and their two daughters, Janine and Laura, wanted to create a lasting legacy in his memory and endowed the Dr. T. Sterling Wetzel Scholarship Fund in Accounting.
"As the head of the OSU School of Accounting, I have the opportunity to meet with many of our alumni across the country. During these visits, I frequently hear wonderful stories of how Dr. Wetzel positively impacted the lives of our alumni," said Dr. Audrey Gramling, head of the School of Accounting. "His dedication to the accounting profession and to our students was exceptional. Throughout his career he demonstrated how the School of Accounting at OSU builds the future of accounting. I am very pleased that we are honoring Dr. Wetzel with this award."
Don Herrmann worked as an auditor for Deloitte in Colorado before moving to Stillwater where he earned his Ph.D. in accounting from OSU in 1995. He spent nine years teaching at Oregon State University before accepting a faculty position at OSU in 2005. In addition to his research, teaching and textbook authorship, Herrmann served in various roles at OSU, including accounting department head and Ph.D. coordinator.
The Herrmann family spent the past 15-plus years in Stillwater where he was active in the community, serving as an elder at Countryside Church, leading numerous Bible studies and coaching many youth sports teams.
Two of his four children followed in Herrmann's footsteps, earning accounting degrees. Both daughter Rachel Cox, an OSU faculty member, and son Nathan Herrmann earned bachelor's and master's degrees in accounting from OSU. Nathan will be entering the accounting Ph.D. program at the University of Texas this fall. Another son, David, earned his bachelor's degree in chemical engineering from OSU before earning a medical degree from OSU's Center for Health Sciences in Tulsa. Youngest son, Micah, attended OSU for a year in 2018-19 before transferring to John Brown University in Siloam Springs, Ark., his dad's alma mater, to play soccer.