Shane Wharton joined Love's Travel Stops and Country Stores as a budget analyst more than 20 years ago at an opportune time. Since 1964, the Oklahoma City business has grown from a single gas station in western Oklahoma to more than 540 locations in 41 states. An Oklahoma State University graduate and now president of Love's, Wharton helped orchestrate the rise of one of the country's largest family-owned and operated businesses. In 2020, he was named a Spears School of Business Distinguished Alumni.
"When I started with Love's, there were about 40 travel stops and about that many convenience stores in small towns in Oklahoma, Kansas and Colorado," Wharton said. "It has been a lot of fun to be a part of the Love family's vision for the business."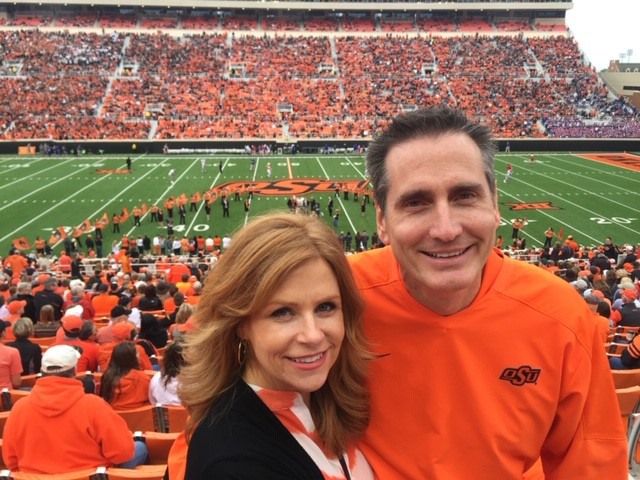 Wharton will be one of several Spears Business graduates who will be recognized later this year at the Spears Distinguished Hall of Fame banquet following the rescheduling of the 2020 event delayed because of the coronavirus pandemic.
The annual Spears Business Hall of Fame banquet recognizes graduates with distinguished professional careers who have given back to their communities and to OSU and who have displayed strong career and personal leadership. As a Hall of Fame inductee, Wharton will receive the highest honor awarded by Spears Business.
An Oklahoma native, Wharton was born in Watonga, Oklahoma, which, coincidently, is also where Tom and Judy Love opened their first gas station in 1964 operating as the Musket Corp. Though born in Watonga, Wharton grew up 17 miles south in Geary. His family farmed land Wharton's grandfather homesteaded between Geary and Calumet, while he and his family lived in town.
"I always joke that some of the kids in school would call me a city slicker because I lived in town," he said. "I took offense at that."
Wharton grew up helping his dad on the farm and working for other farmers in the area. Though he liked the livestock side of the business, growing crops in western Oklahoma was tough, he said. His dad encouraged him to try something else, saying farming is a hard way to make a living with so many things out of your control. In high school, Wharton did well in an accounting class, which fueled a growing interest in business.
After graduating from high school in 1986, Wharton was offered a football scholarship from Northeastern Oklahoma State University in Tahlequah, but other opportunities intervened, including a chance to walk-on with the Oklahoma State Cowboys. Wharton's cousin, Marlon Adler, a former standout quarterback at the University of Missouri, was the OSU quarterbacks' coach and introduced Wharton to the Cowboy coaching staff. Head coach Pat Jones offered Wharton a spot on the team as a walk-on defensive back, but he didn't see much playing time.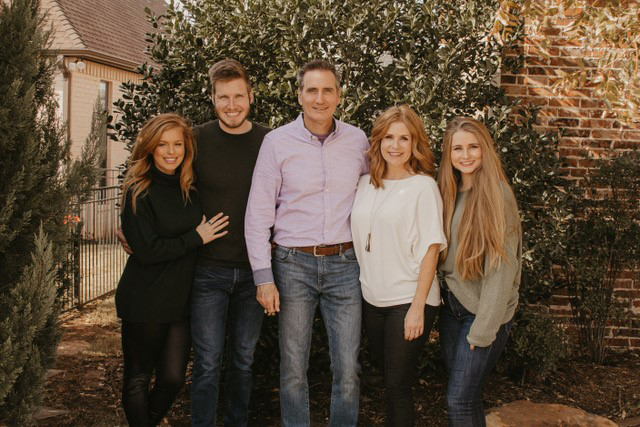 "Too small and too slow," Wharton said. "But it was fun to be part of the program at a time when the Cowboys were getting attention. Mike Gundy (now OSU head coach) was the quarterback, it was (All-American running back) Thurman Thomas' last year and (Heisman Trophy winner) Barry Sanders had joined the team."
Another, perhaps greater, influence over his choice of a college was Lori Walker, the girl he was dating (and future wife) who attended OSU. Wharton met Walker, from Minco, Oklahoma, at a dance in Oklahoma City when both were in high school. Not only were they a couple at OSU, but the two were also classmates at the College of Business Administration where both graduated with bachelor's degrees in accounting in 1990.
Walker and Wharton were active in the business college, both serving as officers in Beta Alpha Psi, the accounting and finance honor society, and both developed close relationships with business faculty mentors. Wharton said Dr. T. Sterling Wetzel was one of their favorite accounting professors and Wharton fondly remembers Wetzel and his wife, Mary Ann, traveling from Stillwater to attend their wedding in Minco.
"He was just so passionate about what he did," Wharton said. "You could tell he loved his job and he loved making his students better and making sure that they were ready to start their careers."
After college and marriage, the Whartons both became certified public accountants and began careers in public accounting. He went to work for the audit division of KPMG Peat Marwick in Oklahoma City, where he had worked as an intern, while she joined the Oklahoma City office of Ernst & Young. Wharton worked for KPMG for four years and left to join the small, online database company DataTimes as its controller. The company was sold in 1997 and not long after, Wharton was recruited by the former DataTimes chief financial officer to join Love's Travel Stops. He quickly learned he had joined an innovative, fast-moving company owned by a family with big plans.
When Tom and Judy Love opened their first gas station in Watonga, few people realized the potential of turning service stations into large, branded travel centers with fuel, convenience store offerings and fast food through partnerships with national restaurant brands. The Love family created stores that appealed to the general public as well as to professional truck drivers, and over the years, the company has added businesses to serve the trucking industry.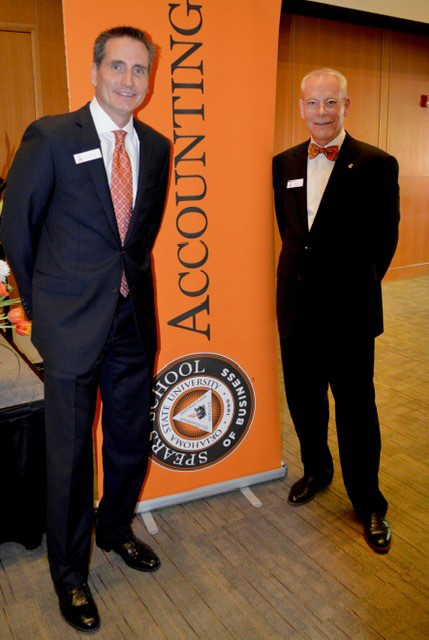 According to Forbes, Love's Travel Stops & Country Stores is one of the largest privately held companies in the country. Wharton had joined the company when the Love family had decided to rapidly expand the business by adding locations and ancillary businesses and services.
"Not long after I joined Love's, we set a goal to build 10 new Travel Stop locations a year, which at the time was a big goal," Wharton said. "The idea was to double the business, double its travel footprint, in five years. That was Tom (Love) — always pushing and finding ways to grow."
And not only did Love's Travel Stops rapidly add locations, but its growth includes numerous other businesses from its own fuel transport company with more than 1,000 trucks, a truck maintenance and tire service business with over 400 locations, a large wholesale fuel business based in Houston, and an alternative fuel and energy infrastructure business providing compressed natural gas (CNG) fuel and facilities, electric vehicle charging stations and other alternative energy innovations.
"Over time, we have bolted things onto that core business that made sense," Wharton said. "And we think there are more opportunities to add businesses and services that will help us continue that growth."
When first hired, Wharton worked closely with Love's recently retired director of operations spearheading the company's growth strategy, Tom Edwards, to develop Love's first structured budgeting and reporting processes. Promotions quickly followed as Wharton took on more financial management leadership including roles as controller, director, vice president and executive director of accounting, before being named Love's executive vice president and chief financial officer.
In early 2019, Love's co-CEOs Greg and Frank Love, sons of founders Tom and Judy Love, named Wharton company president, the first non-family member to hold the position. In the role, he works closely with the Love family to oversee business operations and fleet salesas well as human resources, information technology and legal departments.
"It has been incredibly exciting, humbling and also a little intimidating to be named president," Wharton said. "Given the size of the company now and its growth, including adding different business lines along the way, it's just more complex and the Love family is looking at long-term planning to continue their vision for the business."
Lori Wharton worked for several years as an auditor with Ernst & Young in Oklahoma City and worked for a time in accounting for Integris Health in Oklahoma City before retiring from the corporate world to raise two kids with her husband. Son Alec studied accounting and earned an MBA from OSU and now works for the Grant Thornton accounting firm in Oklahoma City. The Whartons' daughter, Avery, is a nursing student in Tulsa.
Shane Wharton has been involved in community service in the Oklahoma City area and for OSU for many years. He has served on the OSU School of Accounting Advisory Board and on the boards of Youth Leadership Exchange, the Oklahoma Science Museum, the Homeless Alliance and the United Way of Central Oklahoma, which presented him with the Ray Ackerman Leadership award in 2010.
Wharton is a graduate of Leadership Oklahoma City (Class XXV) and is a member of the American Institute of CPAs and Oklahoma Society of CPAs. The Whartons live in Edmond, Oklahoma.
MEDIA CONTACT: Jeff Joiner | Communications Coordinator | 405.744.2700 | jeff.joiner@okstate.edu