Spears student Glover reflects on American Idol debut
Wednesday, May 3, 2023
Media Contact: Bailey Stacy | Communications Coordinator, Marketing & Communications | 405-744-2700 | bailey.stacy@okstate.edu
"You're going to Hollywood!" These are the words every American Idol hopeful longs to hear when auditioning for the iconic singing competition, which has launched the careers of artists like Carrie Underwood and Scotty McCreery.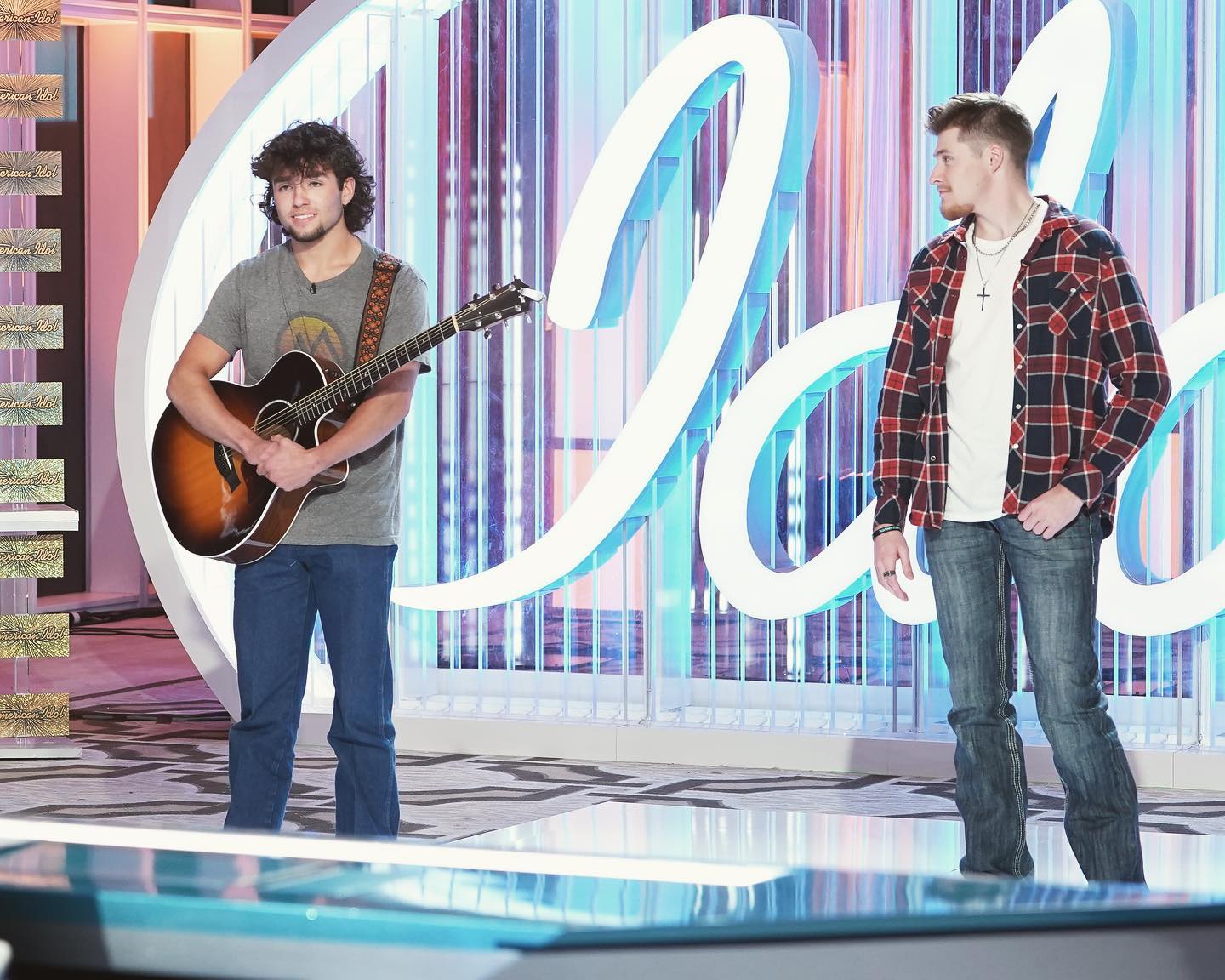 Colt Glover, an Oklahoma State University Spears School of Business marketing junior and Texas native, auditioned for the show which celebrated its 21st season the same year he turned 21. He earned a yes vote from all three of the judges: Lionel Richie, Katy Perry and Luke Bryan. Thus, getting to hear those ever-anticipated words, "You're going to Hollywood" before picking out his golden ticket.
Glover has been singing since he can remember, but never professionally until his college roommate freshmen year encouraged him to seriously pursue music.
"One night, he (Colt's roommate) heard me singing a song and he was like, 'Hey, you're actually really good. You should start posting videos online,'" Glover said. "So, we went on TikTok and made a couple of videos."
These videos, often shot in the backseat of his truck or in his college house in Stillwater, feature him singing mostly red dirt country music and picking on his $100 pawn shop, Washburn guitar. His raw and talent-filled videos amassed him more than 6,000 followers on TikTok and caught the attention of talent producers from American Idol.
After making his American Idol debut on season 21, episode 4, he has reached 29,000 followers, 677,400 likes and more than 27.6 million views on TikTok alone.
Glover's voice is a fusion of smooth soul and rasp. He is a country music singer who considers himself a mix of red dirt, Appalachian, folk and blues that immediately captivated the judges and viewers alike.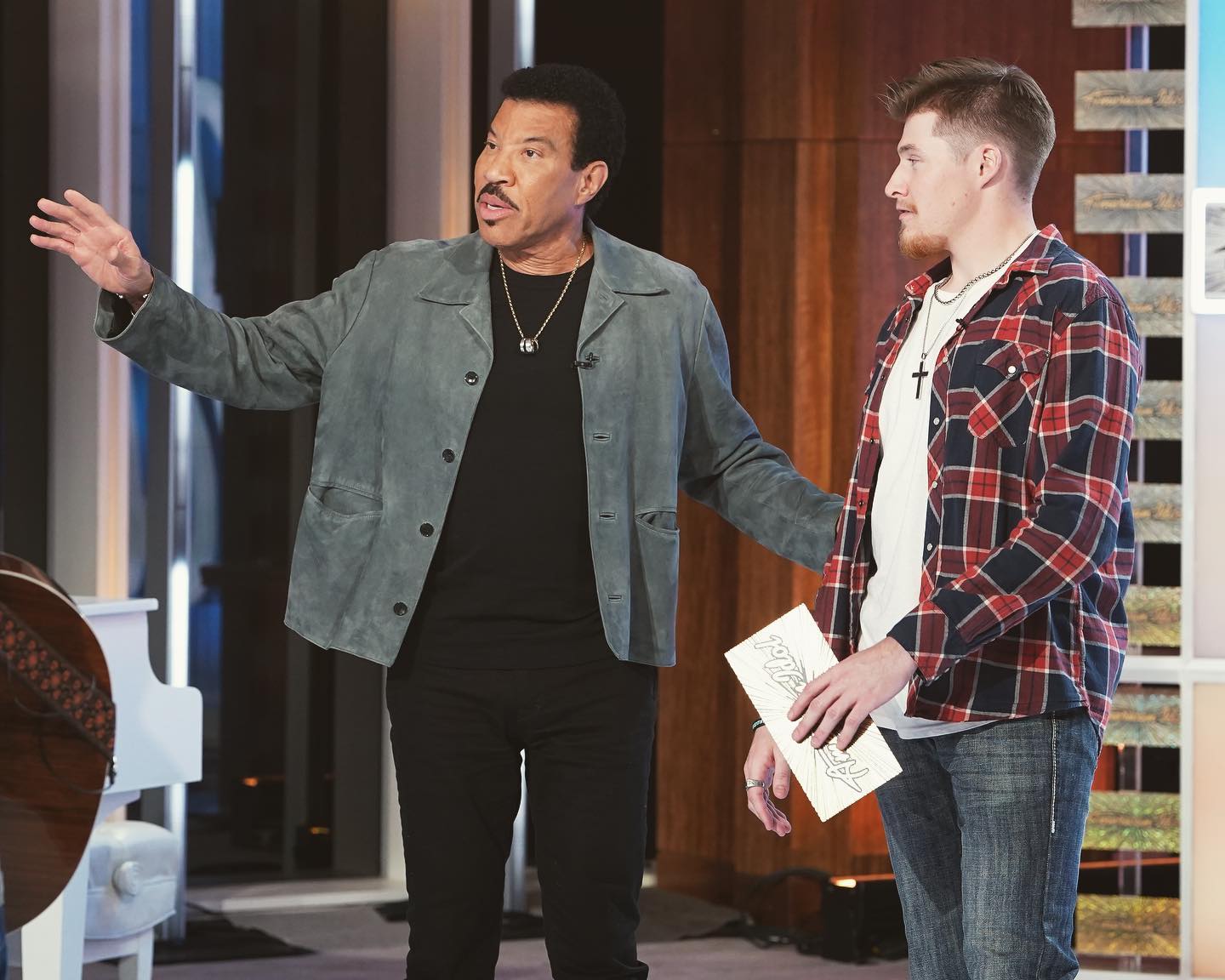 "He has a raspy tenor voice that reminds me of Tyler Childers, Zach Bryan and Marcus Mumford rolled into one," said Brandon Jackson, singer/songwriter and multimedia producer for Spears Business. "With an emotional maturity in his voice that sounds like he's been singing in old smokey bars for the last 15-20 years. He just sounds like he feels every word he sings and makes you feel it too."
During his American Idol audition in Las Vegas, Glover sang "Rock, Salt and Nails" by Flatt and Scruggs while one of his college buddies, Jevyn Lester, a Stillwater native, played guitar.
"I did not think I was actually going to make it to Hollywood," Glover said. "We were just kind of taking it easy and everything, not trying to stress out too much."
Perry was one of the most outspoken, saying, "you are the best country singer we have seen so far, you are my fighter."
She later went on to declare that she saw Glover making it all the way to top 10 in the competition.
"I tried to be as calm and collected and just as relaxed as possible," Glover said. "No matter how confident you are going into that room, as soon as you walk through the doors, you kind of black out.
"All I can remember is walking out with the golden ticket and I was like, 'this actually just happened.' I could not remember what the judges said or anything."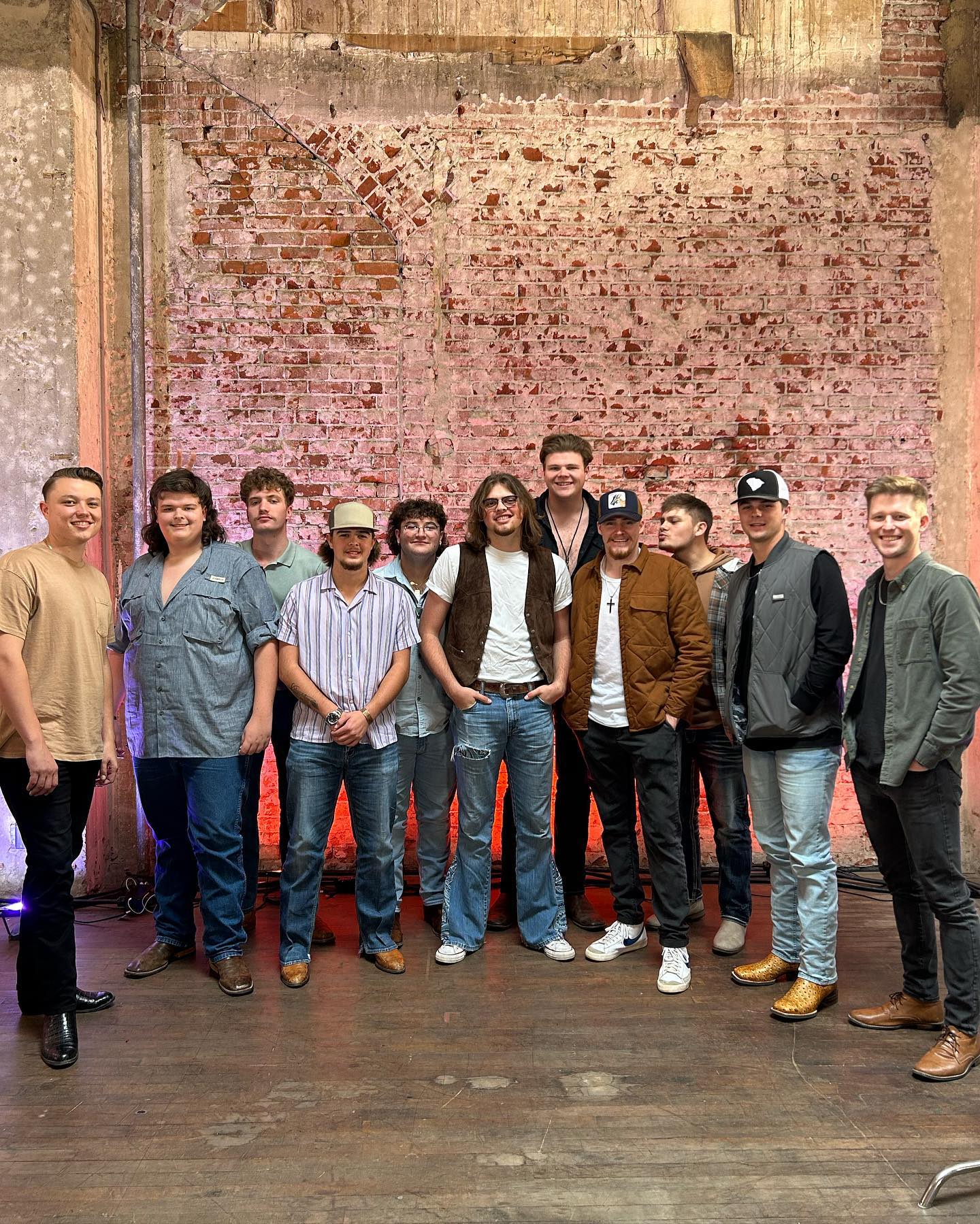 While Perry's praise was wonderful to hear and reassuring, it was Richie's constructive criticism that he appreciated the most; some of which was seen on the show and some advice that was not.
After Glover made his Idol debut, Richie said, "All we have to do in your whole career is to teach you what to do with your hands while you're singing."
In Hollywood, Richie pulled him aside to tell him about his time singing in the Commodores and how that was a steppingstone for him to be able to branch out into a solo artist. He went onto express to Glover that American Idol is his steppingstone into the music industry and that he needs to run with it.
"I really took that to heart," Glover said. "I respect Lionel Richie a lot as an artist and I've listened to his music for a really long time and I've always just loved him."
The first round of Hollywood Week was the Performance Challenge which consisted of three categories where the 150 contestants who moved on from auditions had the opportunity to pick an area they would like to work on between confidence, songwriting or stage presence. Because of Richie's comments about Glover's hands during his audition, it was an obvious choice to work on stage presence coached by Justin Guarini, runner-up on the first season of American Idol and an audition anxiety coach.
After a day of coaching, it was finally time to perform. Contestants were placed into groups of seven or eight by the producers and a select number of contestants from each group were chosen by the judges to move forward in the competition.
"I sang 'Hurricane' by the Band of Heathens and afterwards I got a standing ovation from everybody," Glover said. "Especially Lionel, he was very excited."
This was Glover's first stage performance.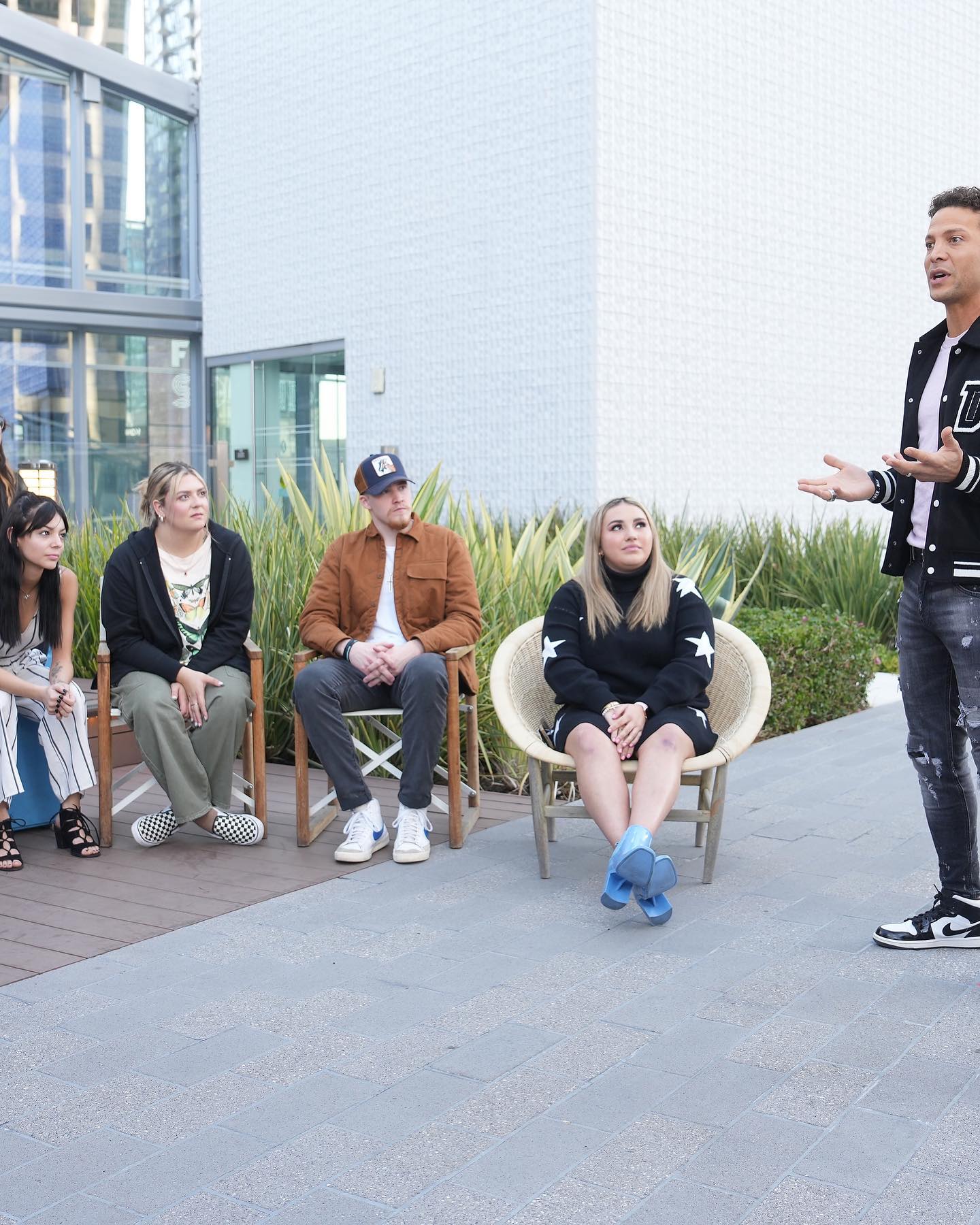 "I thought I did really good. It turns out there's some good competition in that show and everybody else that was in my group. They just absolutely killed it. We all killed it and sadly they can't take everybody from one line."
As most of the other contestants from Glover's line made it to the top 26, this was unfortunately Glover's last performance on the hit television show, but it won't be his last stage performance.
Since the show, he has been approached about several opportunities and maintains his close friendships with many of his fellow contestants and is cheering on several still in the competition.
"I'm friends with all of these people now," Glover said. "We kind of became a really big family."
What's next for Colt Glover?
He plans to focus on school and continue to pursue his degree in marketing at OSU with hopes of graduating in 2024. He will be dropping four new original songs in the summer of 2023 and singing at various venues and events. One of the songs that will be out this summer, "One Person Bed," was written with fellow American Idol contestant John Wayne Hatfield.
In the long-term, Glover plans to move to Nashville with some of his newly formed American Idol friends and pursue a career in music utilizing his marketing degree to market himself in the industry.
Bryan summarized it best when he told Glover, "you are going to see stuff you've never seen before out here in Vegas and L.A., and you're going to be on a country boy amusement park rocket ship."