Outstanding alums to be recognized at MSIS Cloud of Honor Celebration
Tuesday, January 10, 2023
Media Contact: Bailey Stacy | Communications Coordinator, Marketing & Communications | 405-744-2700 | bailey.stacy@okstate.edu
Seven distinguished alumni of Oklahoma State University's information systems programs will be recognized at the Management Science and Information Systems (MSIS) 2nd annual Cloud of Honor Celebration Feb. 3 at the ConocoPhillips OSU Alumni Center.
Wendy Buxton, Ginger Kollmann, Dr. Brian LeClaire and Mark Snyder will be inducted into the MSIS Cloud of Honor. The Cloud of Honor was established in 2022 to recognize and honor graduates from OSU's information systems programs which date back to the 1970s and has been administered by the MSIS department since its creation in 2002.
James Reed, Jessica Lippert and Mason Strom will be recognized as the inaugural recipients of the Cumulus Award, an award created in 2023 to acknowledge young MSIS alumni who have made a difference in their field.
"We are excited that Wendy, Ginger, Brian and Mark are the next class of inductees into the MSIS Cloud of Honor and James, Jessica and Mason are the inaugural class of Cumulus Award winners," said Dr. Rick Wilson, head of the MSIS Department. "Each have many significant accomplishments and have uniquely impacted their fields of study during their outstanding careers. The impact includes not just the information technology field, but also fostering economic development in the state of Oklahoma and beyond, championing diversity and serving in executive roles with leading major companies.
"Their continued participation in the life and work of our MSIS department will assist us in creating the next generation of outstanding leaders and innovators in the information technology, cybersecurity and data science fields."
Buxton is the owner and founder of W2 Enterprises, a family-owned consultancy. W2 Enterprises serves clients in the digital transformation space and helps business owners acquire investment capital opportunities through connections to the private equity community. She graduated in 1995 with a bachelor's degree in management information systems from OSU.
Buxton has more than 30 years of experience in leveraging technology and supply chain performance management platforms for business growth. She served two decades as an executive at LynnCo Supply Chain Solutions with the last 18 years as CEO. Buxton was recognized twice during that time by the Journal Record; she was named Top CEO in 2013 and Oklahoma's most admired CEO in 2017.
She continues to be engaged in many additional business pursuits. Utilizing her passion for work-life balance and love of photography, she created an e-commerce business providing zen-inspired home design products (SpaZenLiving.com) and has recently been added as a Market Ambassador for Great Range Capital.
Kollmann is an executive director and head of J.P. Morgan Private Bank in Oklahoma. In this role, she handles all aspects of the region's operations while managing a team of advisors and investment professionals. Prior to joining J.P. Morgan, Kollmann spent 12 years in the commercial and wealth management divisions at the Bank of Oklahoma. She is a 1997 graduate of OSU, earning bachelor's degrees in management information systems and management.
Kollmann is very active in the Tulsa community in addition to supporting OSU and the Spears School of Business. She is a board member of the Tulsa Regional Chamber of Commerce, a trustee for the Tulsa Stadium Trust and a graduate of Leadership Tulsa. For 10 years, she served on the board of the Parent Child Center of Tulsa and is now an emeritus board member.
Additionally, Kollmann is on the OSU-Tulsa Board of Trustees, hosts numerous student groups at J.P. Morgan offices, participates in the Spears Mentoring program, actively participates in OSU classes in interpersonal skills and career development, and is a member of the MSIS Department Alumni Leadership Board.
LeClaire is executive vice president and chief information officer at Centene, a diversified health care enterprise committed to helping people live healthier lives. Prior to joining Centene, LeClaire served as director, technology, for Arsenal Capital Partners as well as senior vice president and chief information officer for Humana, where he spent more than two decades in various technology and operational leadership roles.
During his time at Humana, LeClaire was named to Computerworld's Premier 100 IT Leaders for displaying exceptional technology leadership and developing creative and innovative work environments.
After earning a bachelor's from Ripon College (psychology) and an MBA from the University of Wisconsin-Oshkosh, he received his Ph.D. in management information systems from OSU in 1989. LeClaire is unique in that his experience spans both academia and industry. Early in his career he taught graduate coursework at the University of Wisconsin-Milwaukee before pivoting to the private sector.
LeClaire and his wife Beth have endowed scholarships for female technology and data science graduate students in OSU's Watson Graduate School and maintain an active role at their alma mater.
Snyder has worked over 20 years at ExxonMobil and has held numerous roles in various technical, advisory and leadership positions during his career. Currently, he is leading the design of a new approach to global customer service and support for ExxonMobil. Past roles include serving as chemicals IT strategy manager as well as helping pioneer ExxonMobil's Design Thinking approach and application methodology.
Snyder received his bachelor's degree in management information systems in 2002 from OSU. In 2006, he went on to earn an MBA at Tulane University. His passions involve leading and coaching people, finding innovative solutions to problems, asking good questions and developing and operationalizing strategy. It is not surprising that Snyder has been an active member of the Spears Mentoring program, frequently speaks in MSIS classes and is a member of the MSIS Industry Advisory Board. In 2010, Snyder was honored by Spears Business as an Outstanding Young Alumni. Additionally, he and his wife Kimberly (also an OSU graduate) have established an endowed scholarship supporting the MSIS department and School of Accounting students.
This year will mark the first year of honoring young MSIS alumni who have shown outstanding service and achievement in their careers with the Cumulus Award.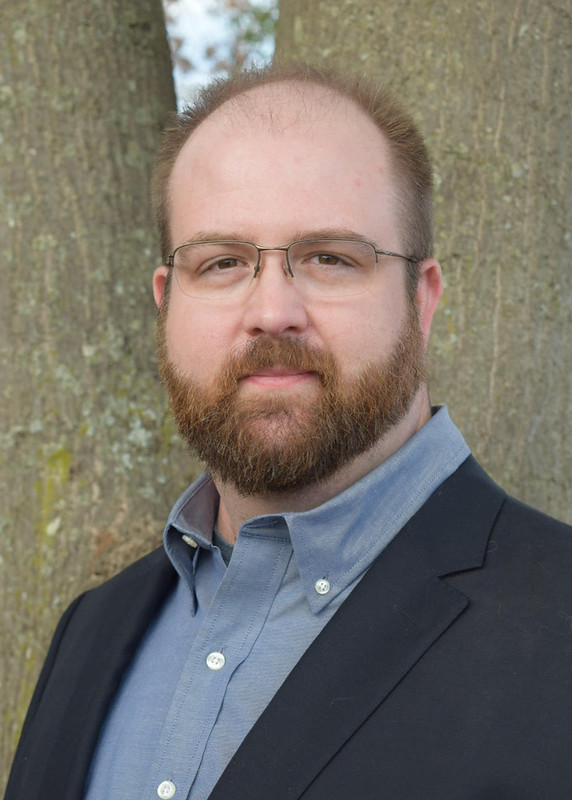 Reed earned his bachelor's degree in management information systems and in 2011 his master's in telecommunication management (MTSM) from OSU. He completed his MSTM degree online while working for IBM and EY, where he started his cybersecurity career.
Presently, he serves as vice president for cybersecurity governance for General Motors Financial. His expertise has been in leadership and development roles with the technical aspect of incident response teams, focusing on process automation. In his current position, he has transitioned into a governance role with more emphasis on policy and risk. He is well known as an excellent mentor within his organization.
Reed has served as a guest lecturer in OSU's cybersecurity classes and provided expertise in curriculum development to a variety of universities. His unique leadership and technical skills in incident response has allowed his security teams to achieve high results in Blue Team events and competitions. He earned the title Splunk Boss of the SOC and SOCX World Championships. In 2021, he won first place for all Financial Institutions and 10th overall and was seventh out of 184 teams in the 2022 competition.
Lippert is a technology leader at Devon Energy, primarily responsible for change management, executive support and AV needs throughout the company. Prior to this, she spent 10 years focused on delivery of data and analytics for the exploration and production business.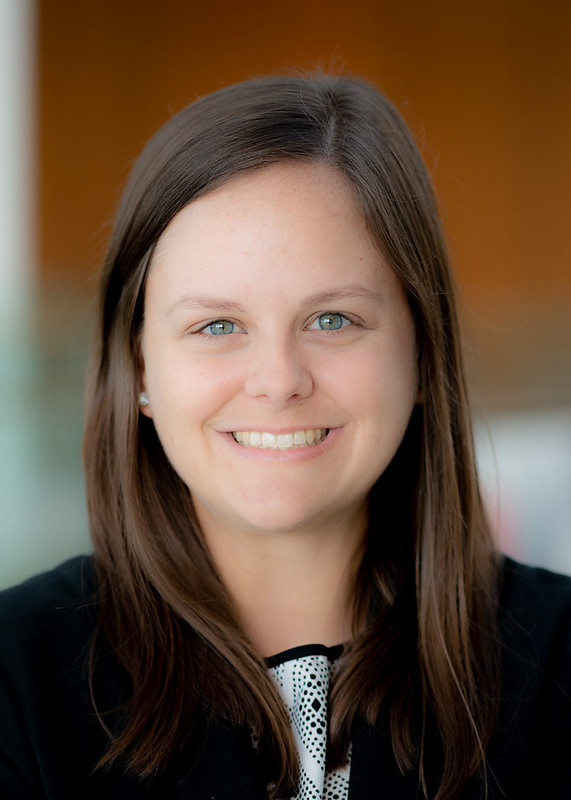 She earned her bachelor's in management information systems with an option in information assurance from OSU in 2013. She attributes her customer service and communication skills to being a Cowboy Caller while working her way through school.
She is a passionate member of the Devon Diversity Equity and Inclusion team, active in the intern recruiting program and supports a partnership with Devon and the Cristo Rey Catholic High School of Oklahoma. Lippert is an executive board member for Oklahoma Women in Technology and was recently a panelist at Innotech's inaugural Women's Summit. Her favorite part of OKWIT is community outreach to young students and teaching them about the many opportunities in STEM.
Strom, a Stillwater native and 2016 graduate of OSU with a bachelor's in management information systems, started his career at ISN as a product manager for software development. In 2018, he joined InterWorks in Stillwater as a systems engineer. Throughout the next four years, Strom developed network infrastructure solutions for clients in manufacturing, education, tribal gaming and healthcare. Recently, he joined L3Harris as a systems engineer, working on defense industry projects related to aircraft surveillance and reconnaissance.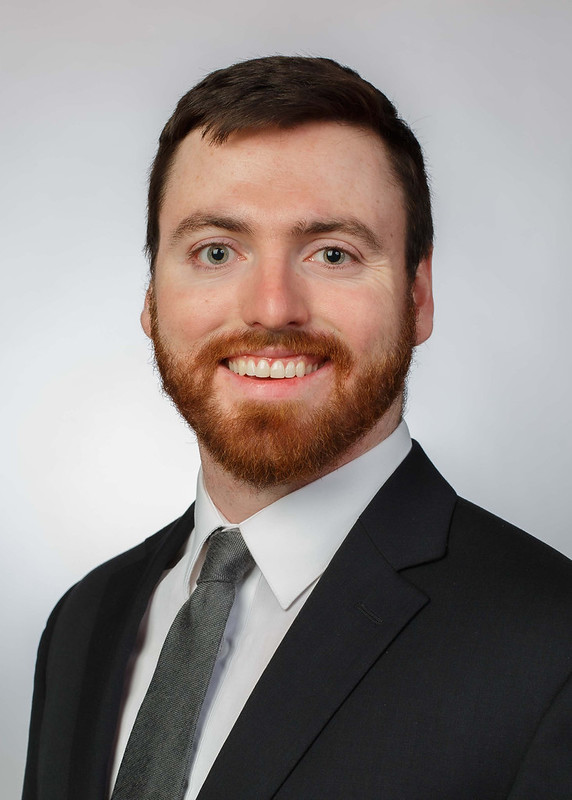 Since graduation, he has been a regular on OSU's campus, pursuing his passion for helping students with their college and career preparation. His many contributions include presenting in MSIS classrooms, conducting career fair workshops at student organization meetings, participating in Eastin Center mocktail events, serving on an alumni panel for Spears Welcome Day and more.
Strom was also instrumental in establishing a partnership between InterWorks and the MSIS department for their joint work hosting 2,000+ students at the Oklahoma JA Inspire events in 2022 and plays a key role on the MSIS Department Alumni Leadership Board.
Visit the website for more information on the MSIS Department Cloud of Honor Celebration.