No backwards steps
Thursday, February 9, 2023
Media Contact: Bailey Stacy | Communications Coordinator, Marketing & Communications | 405-744-2700 | bailey.stacy@okstate.edu
"No backwards steps," this is the phrase that Breland Steward, senior marketing student in the Spears School of Business, lives his life by, believing each step he takes in his life must be in the right direction.
Growing up in Del City, Oklahoma, where according to the U.S. census only 14.4% of people have a college education, Steward wasn't sure if he would even be admitted into a university much less actually attend. Through his resiliency and his one step in front of the other attitude, he will be graduating this semester debt free with many prestigious accomplishments.
Steward attributes his ability to attend and excel at a four-year university to his involvement in high school, and his leadership teacher, Mrs. Kristy Cooper.
"She [Mrs. Cooper] believed in me more than anybody else," Steward said. "She was the one who said, 'you are going to do this,' 'you can do this,' and 'you want to go to college.' She made me feel confident in who I am as a person. She made me feel secure that I belong here, I belong wherever I'm going in life and everybody has their own path."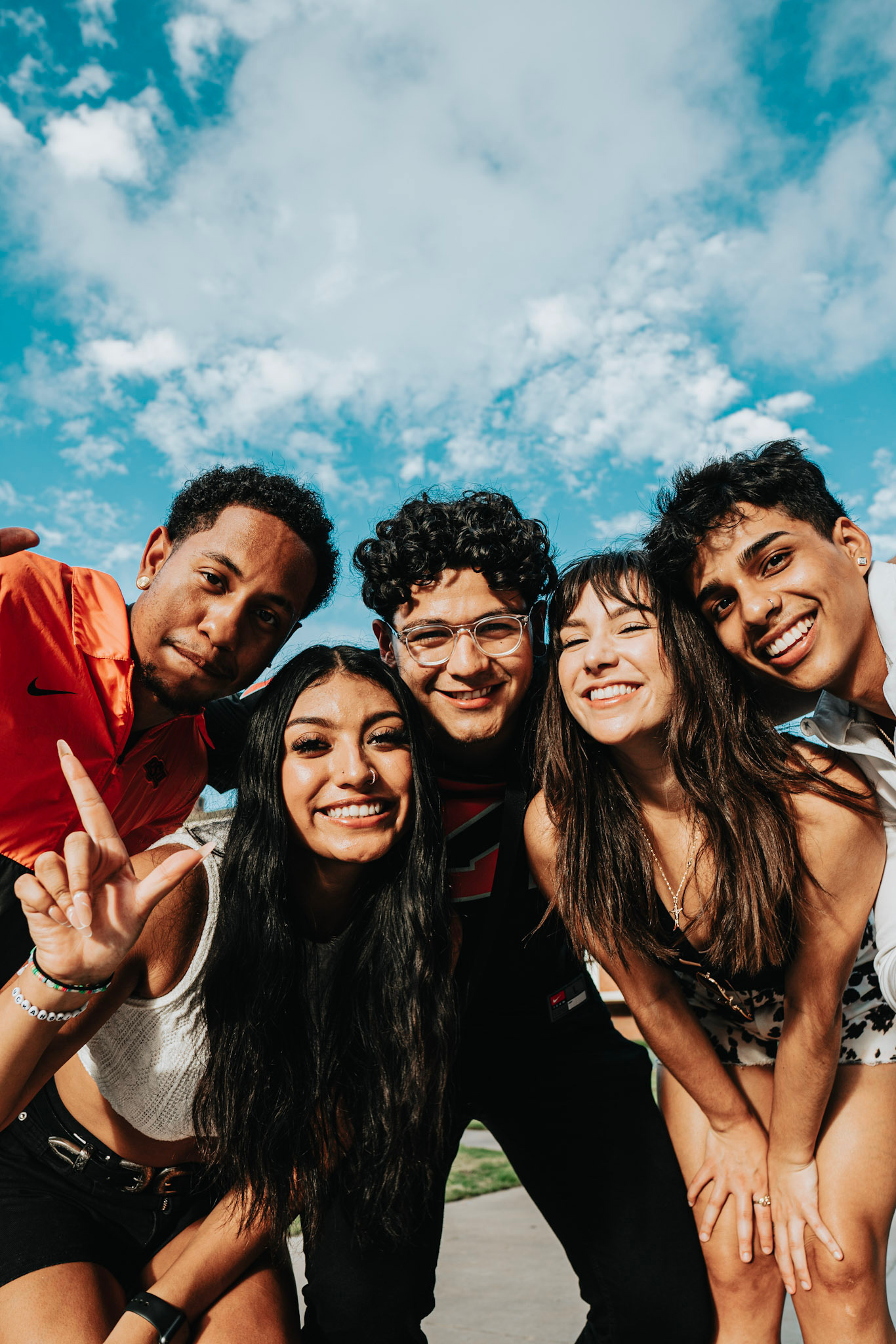 Steward was highly involved in extracurricular activities during his time at Del City High School. His involvement led to him being elected State Student Council President, winning against candidates from larger and more prestigious schools. When speaking about his time as Oklahoma Student Council President, he humbly refers to it as a win for his school instead of himself.
"My high school was known for more bad things than good things," Steward said. "When we won that title, it was like, oh wow, a bunch of low-income kids putting themselves out there, saying they'll go to college and conquering their barriers."
His time and recognition as state Student Council President led to Steward being honored as 2019 Multicultural Citizen of the Year from the University of Central Oklahoma, which now sits at his mother's house and is one of the awards she is most proud of. Steward was the first student ever to be awarded this title. Previous recipients were professionals in their fields and all recipients were chosen based on their work in motivating their culture and community to be more diverse.
"If it wasn't for Del City, I don't think I would even be in college today," Steward said.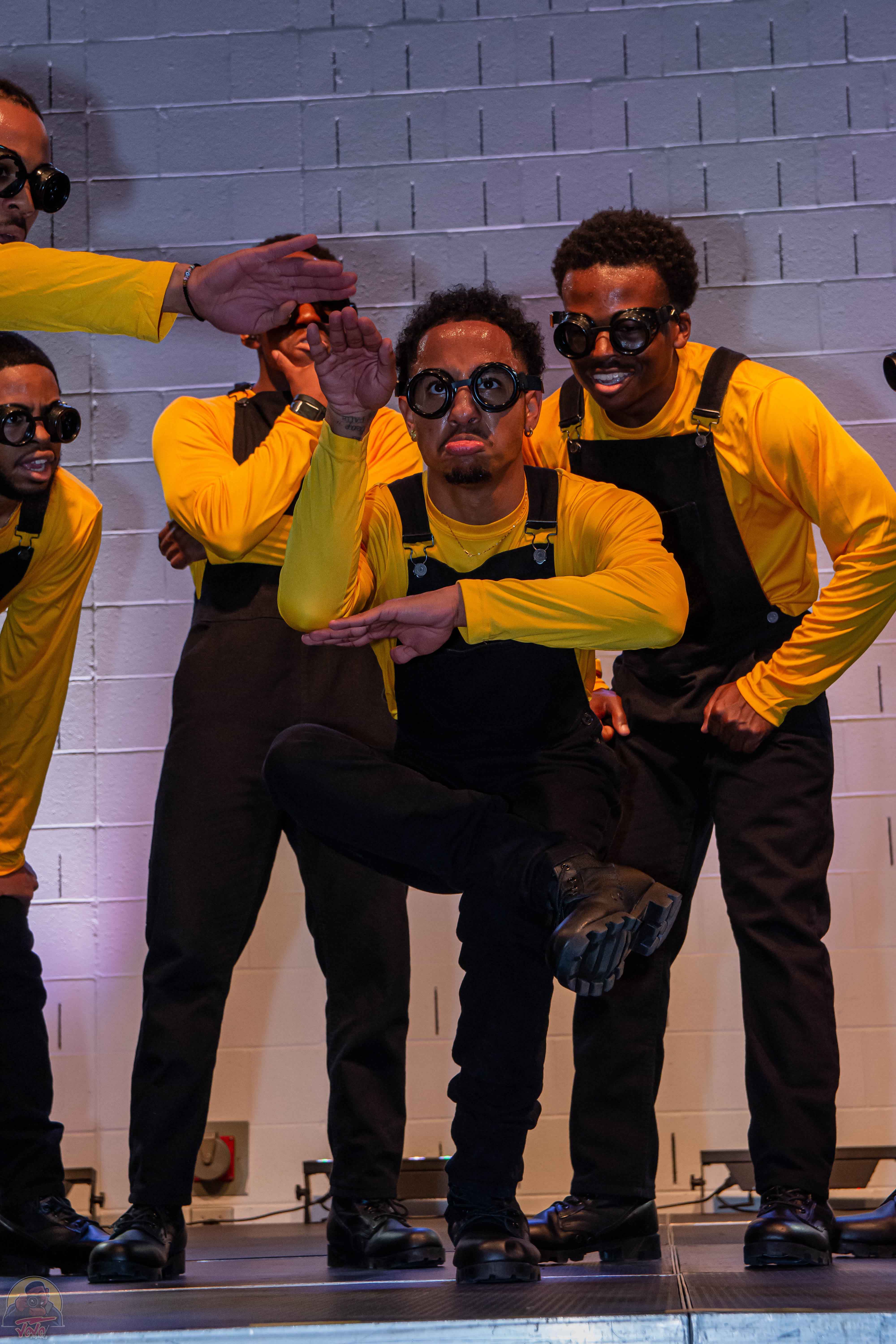 As a first-semester freshman at OSU, Steward received a number of scholarships, including ones from the President's Leadership Council and Alpha Phi Alpha Fraternity, Inc. It was the following semester where Steward began being recognized with other scholarships through Spears Business, Trio and Sponsored Research Programs and the Inclusive Leadership Program, which ensured that he could finish his degree debt free.
After being such an involved student in high school, Steward planned to spend his time in college focusing on his studies. Those plans quickly changed as he couldn't help but get involved on campus and in his community.
During his time at OSU Steward has been a part of the Male Initiative, Student Union Activities Board, a First Year Success leader and an OSU peer mentor. He also had the honor of being a McNair Scholar, Rise Scholar, the president of the Oklahoma State Student Council, president of the Black Student Association and the first African American homecoming king at OSU.
As a McNair Scholar, Steward had the opportunity to conduct research on how mentorships affect black male resilience. He found that if more black males had mentors, more of them would make it to college. They just lack the mentor figure in their life.
"I feel like I'm privileged enough to have not only a mentor, but I had both my parents growing up," Steward said. "I had a huge support system growing up, so I had a lot of things that a lot of people around me unfortunately didn't have. I got here when a lot of people I grew up with didn't make it to college."
Steward has worked hard to be successful running on little to no sleep at times because of his dedication to his university activities, taking 18 hours of course work and working the night shift at Walmart.
His hard work culminated to a very special recognition when he was awarded OSU's homecoming king at America's Greatest Homecoming celebration in October of last year.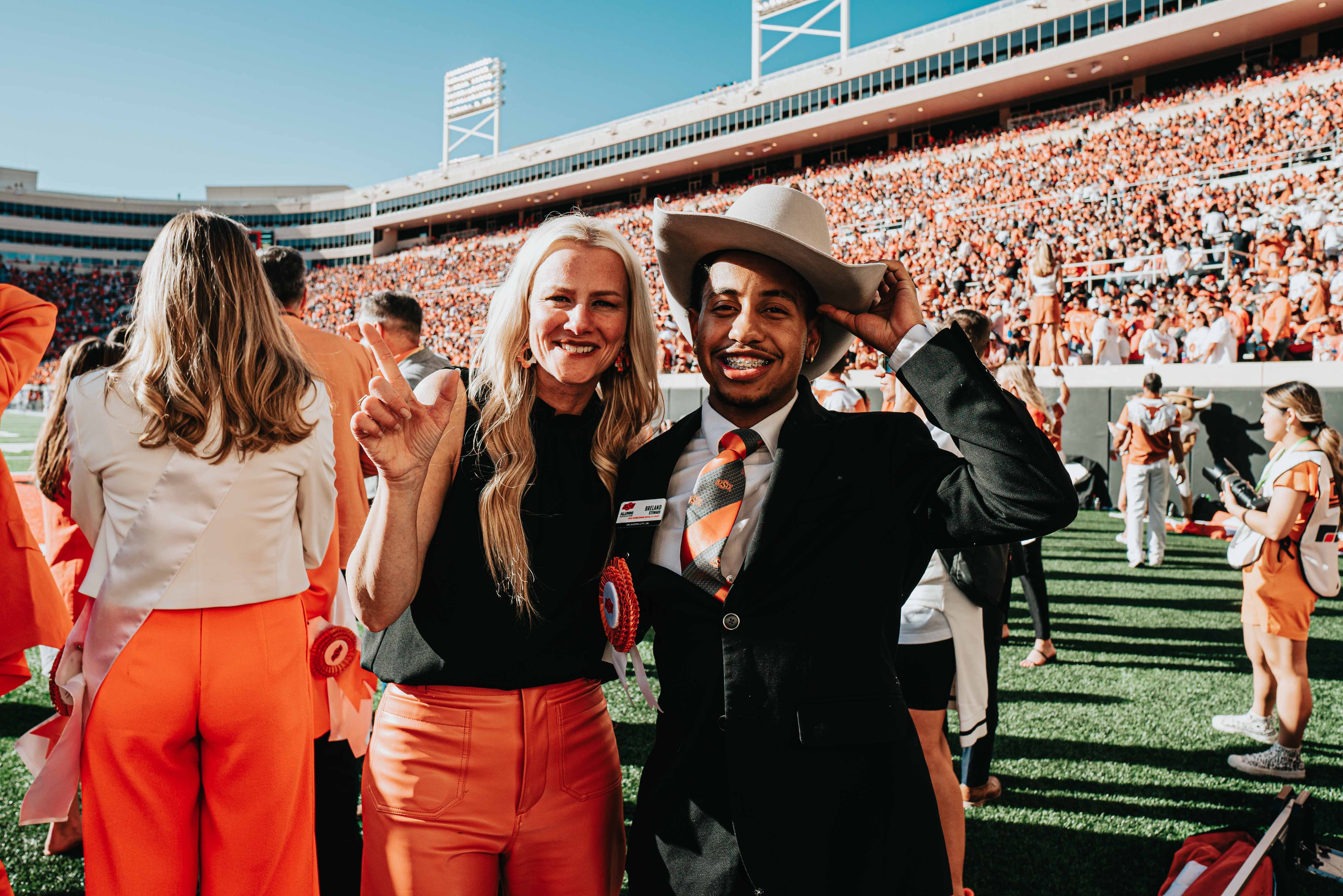 "The OSU Alumni Association basically said they're picking the person who is all around a mold of what OSU embodies," Steward said. "When they said that, I thought back and I was like, 'you know, what? I guess I am kind of a mold of what OSU embodies,' in the Cowboy Code. I feel like I just really embody a strong student who gets through whatever he goes through."
Steward's time as an undergraduate student is coming to a close in May and as he prepares for graduation he looks forward to the start of a new chapter, attending graduate school. While he doesn't know where he will be attending yet, he knows from his past that all he has to do is continue to take forward steps to find success in his new adventure.
"I try to stay balanced as a person," Steward said. "I want to stay humble as a person. I don't ever want to seem like everything can't be gone tomorrow. I want to treat the janitor like the principal, always, and I want people to treat me the same. I just juggle it all by just going and I feel like as long as I keep going, I can't lose."