School of Accounting will honor eight at Wilton T. Anderson Hall of Fame Banquet
Tuesday, March 28, 2023
Media Contact: Terry Tush | Director, Marketing and Communications | 405-744-2703 | terry.tush@okstate.edu
Oklahoma State University's School of Accounting will honor eight outstanding alumni and friends of the school during the 2023 Wilton T. Anderson Hall of Fame and Awards Banquet April 30 at the ConocoPhillips OSU Alumni Center.
This year's distinguished alumni being honored with induction into the Wilton T. Anderson Hall of Fame are:
Robin Byford, who earned both her bachelor's in accounting (1981) and master's in accounting (1982) from OSU, is a financial advisor and principal at Carter Byford Wojtek Group of Raymond James in Oklahoma City.
Steven C. Davis, who was a double major in accounting and agricultural economics from OSU, graduating in 1980, is a partner with Hartzog Conger Cason, a law firm in Oklahoma City.
Paul Hood, who earned his bachelor's in accounting from OSU in 1989, is founder of Hood & Associates, CPAs, PC.
Tony LoPresto, who earned both his bachelor's in accounting in 2001 and his MBA in 2012 from OSU, is the vice president and chief financial officer for Griffin Media.
Wayne Thomas, who obtained his master's degree in accounting (1992) and his doctorate in accounting (1995) from OSU, is the senior associate dean for faculty and research innovation at the Michael F. Price College of Business at the University of Oklahoma.
Distinguished Friend of the School of Accounting honoree is:
Charlotte Wright is Emeritus Regents Professor at OSU and the founder and chief executive officer of Wright Resources International PLLC.
Early Career Rising Star honoree is:
Rafael Rodriguez is a first-generation college graduate and 2016 alumnus of the OSU School of Accounting, and he is a first-year MBA candidate at the University of Texas at Austin.
School of Accounting Lifetime Achievement Award recipient is:
Larry Bump, an OSU alum who earned his accounting degree in 1964, has been a longtime supporter of the School of Accounting.
"This year we'll be recognizing an incredible group of professionals who have distinguished themselves and contributed to the School of Accounting in a variety of unique ways," said Dr. Angela Spencer, interim head of the School of Accounting. "Whether they are alums, current students, faculty, staff or other supporters, the strength of the School of Accounting lies in its people. This class of honorees is but a small subset of a much larger group who have advanced and supported the School of Accounting and its mission. We remain grateful for all they have done, and continue to do, to support the school."
Byford launched her career on the audit staff at Ernst and Whinney, before moving on to PriceWaterhouse. Then in 1986, she established her own firm in Oklahoma City, offering accounting, tax preparation and auditing services. In 1997, she and a friend from OSU, Kurt Carter, formed a partnership that would launch their successful financial services business. Today, 26 years later, they help hundreds of Oklahomans with retirement and financial issues.
This year marks her 40th year of being a Certified Public Accountant. And, although she transitioned from accounting to industry, she never left accountancy behind. In fact, she has devoted much of her professional life to the growth of the CPA profession.
Throughout her career she has served the Oklahoma Society of CPAs (OSCPA) by chairing various committees. In 2015-2016 she served as Chair of the Board for the organization. In 2018, the OSCPA honored her with induction to its Hall of Fame for her outstanding leadership for the organization and in recognition for her advocacy for the profession. In 2019, the Governor appointed her to leadership at the Oklahoma Accountancy Board, which she chaired in 2021-2022.
Byford and her late husband, Randy, have funded endowed scholarships for the OSU School of Accounting and for OSU Department of Animal Science and Natural Resources.
Davis took and passed the CPA exam in November 1980, just months after earning his OSU degrees, during his first semester of law school at the University of Oklahoma. Davis graduated from law school in 1983 with honors. He ranked first in his class academically, served on the Oklahoma Law Review and graduated Order of the Coif. Upon graduation, Davis passed the bar exam and joined Hartzog Conger Cason in 1983, becoming a partner in 1988. His practice has always been concentrated in tax planning and tax controversies, estate, trust and post-death planning and administration, and M&A and transactional tax work.
While the practice of tax law has been his primary vocation since 1983, Davis has also been active in a number of community activities, including service on the Board of the American Heart's Association Oklahoma Affiliate (and ultimately chairman of the board), and as a long-term trustee and chairman of the Oklahoma City Community Foundation. He has been actively engaged in his church in Guthrie, including as an elder and deacon, throughout his adult life.
Davis is a partner in his family's diversified agricultural businesses near Guthrie, and has served in board positions for banks including First Commercial Bank and Bank SNB/Southwest Bancorp until their respective acquisitions. He has also been a principal in several venture capital, technology and other businesses.
He attributes much of what he has accomplished to the foundation provided by the School of Accounting at OSU. He and his wife, Gail (a 1981 OSU business marketing graduate), have four adult children and six grandchildren. All four children are OSU graduates, including two who received degrees from the School of Accounting.
Hood graduated from OSU in the top 1% of his class. He began his career with Deloitte & Touche in their Tax and Employee Benefits group. Hood is recognized as a Personal Financial Specialist by the AICPA, he serves on the Forbes Financial Council, has been featured on radio, print and television as an expert on tax and financial matters including weekly appearances on Tulsa's CBS affiliate in their Money Monday segment.
Hood founded Hood & Associates in 1989 by acquiring a small practice in Bartlesville. In the last 30 years he has driven growth through acquisition to now 17 offices across Texas, Kansas, Missouri and Oklahoma. Growth accelerated in 2019 with annual revenue of $4.4 million, 2020 - $5.2 million, 2021 - $7.9 million, 2022 - $18.2 million, and projected 2023 of $27.3 million. Hood & Associates is currently the largest single owner CPA firm in the country and is a top 200 firm overall.
He has been married to his high school sweetheart, Lori, for 35 years. The couple has three sons and six grandkids. All three of his sons have accounting degrees from OSU and are each an integral part of Hood & Associates past, present and future growth and success.
Hood was recently honored in OSU's Cowboy100. He has published two books including his most recent Roadkill Tastes Like Chicken and Stop Making Excuses and Start Making Choices.
LoPresto, a CPA, joined Griffin Media as vice president and chief financial officer after serving as an audit manager in the KPMG-Oklahoma City practice from 2001 to 2007 and as the director of finance of Love's Travel Stops and Country Stores, Inc., from 2007 to 2018.
He has been involved in several civic activities including board service in Oklahoma City at The Christmas Connection, Boy Scouts –­ Last Frontier Council, the Employment and Education Ministry, Big Brothers Big Sisters, the Oklahoma City Arts Council and the Oklahoma Center for Nonprofits. LoPresto currently serves on the boards of the OSU Alumni Association, Economic Club of Oklahoma and is a trustee at Heritage Hall in Oklahoma City. Additionally, he serves on the Board of Governors for the OSU Foundation and the OSU Athletics Council.
LoPresto is a graduate of Leadership Oklahoma City's LOYAL program. He is also a lifetime member of the OSU Alumni Association, past chair of the Board of Directors of the Alumni Association and a Rotary Club 29 Member.
He is married to Lexi (also a CPA), they live in Oklahoma City and are proud parents to future Cowgirls, Harper and Anderson. Lastly, Tony attributes love for OSU to his mother, a 1973 graduate, and he also had an aunt and sister who have attended and graduated from OSU.
After earning his doctorate from OSU, Thomas served on the faculty at the University of Utah from 1996 to 2000 and then joined the faculty at the University of Oklahoma, where he enjoys teaching introductory financial accounting where he can interact with all business majors to explain the importance of accounting. He has taught approximately 12,000 students over his career, and he has co-authored several editions of his accounting books with McGraw-Hill — Financial Accounting, Intermediate Accounting, and Financial Accounting for Managers.
His research interests include accounting information in capital markets, techniques used by managers to manipulate earnings, the importance of financial disclosures, and financial statement analysis. He has published articles in several accounting journals and served as an Editor at The Accounting Review and an Associate Editor for the Journal of International Accounting Research. He holds the designation as a George Lynn Cross Research Professor, the highest research honor given by the University of Oklahoma to a faculty member.
Some of his fondest memories from his time at OSU include meeting Lanny Chasteen shortly after entering the Masters program and working with Gary Meek throughout the Ph.D. program. Both of these professors had a profound impact on his career. The best part of his time at OSU was meeting Don Herrmann, who was a fellow Ph.D. student at the time. Herrmann and Thomas became best friends, co-authored many research articles and books, and shared life.
Thomas has been married to Julee for 33 years, and they have four children and two grandchildren. He enjoys helping in his local church, playing a variety of sports, spending time outdoors and most of all being with his family. He also serves as a volunteer high school tennis coach for the past 10 years.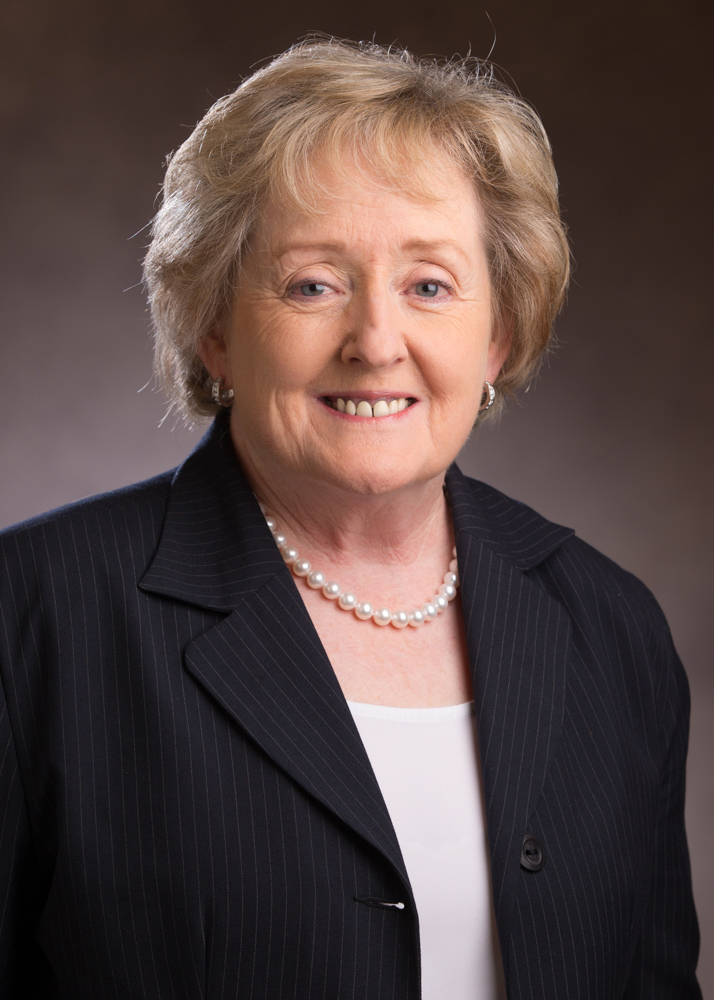 Wright was on the faculty in the OSU School of Accounting for 36 years before retiring in 2017. She is internationally recognized as an expert in the petroleum and environmental accounting.
Wright has earned both her bachelor's and master's in accounting from the University of Texas at Arlington, and a doctorate in business administration/accounting from the University of North Texas. She served as a fellow in the Institute of Petroleum Accounting prior to joining the faculty in the School of Accounting at OSU in 1982.
During her tenure at OSU, Wright held various professorships and chairs and in 2016 she became the first woman in the history of the School of Accounting to be awarded the rank of Regents Professor, the highest academic honor bestowed by the OSU Board of Regents.
In 2017, Wright transitioned from academia to private practice. Her firm, Wright Resources International PLLC, provides consulting and expert litigation support for numerous companies and entities including the U.S. Securities and Exchange Commission, Department of Justice, Department of Treasury, and the Federal Energy Regulatory Commission. She has worked with international oil and gas and sovereign petroleum companies in over 40 countries.
Wright is the author of five oil and gas accounting books, and her research has been published in leading academic and professional journals. She has served on numerous boards and committees, including oil and gas industry advisory committees for the International Accounting Standards Committee, International Accounting Standards Board, Financial Accounting Standards Board, and SEC. She currently serves on the board of directors for the Institute of Petroleum Accounting at UNT and is the recipient of numerous honors and awards including the ASWCPA National Literary Award.
Wright and her husband, Joe, recently celebrated their 55th wedding anniversary. They are the parents of two sons, Todd and Tate, and have five grandchildren.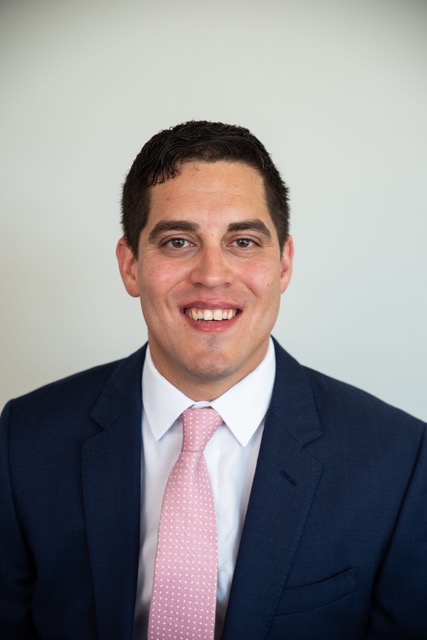 Rodriguez served in leadership roles as an OSU student including Spears Ambassadors and Honors College Student Association. Upon graduation, he was recognized as a Senior of Significance, Spears Outstanding Business graduate and Top 5 Accounting Senior.
During his time at OSU, he went on three study abroad trips offered by Spears Business – Australia, Southeast Asia and Cuba. He was able to go on these trips because of scholarships provided by the generosity of OSU alumni. Thus, he and his wife, Emily, decided in 2020 to establish the Rafael and Emily Rodriguez Endowed Scholarship for students looking to participate in study abroad experiences.
After graduation, Rodriguez joined ExxonMobil's Controllers department in 2016 and spent six years supporting the company's investments in the U.S. Permian Basin and assisting the organization's finance transformation initiatives. He achieved the designation of "Outstanding Performance with Distinction," recognition as a top-three performer among U.S. early career professionals.
Rodriguez started the University of Texas MBA program last fall and is a recipient of a full-tuition fellowship to Texas through the Consortium for Graduate Study in Management. He will spend this summer at Microsoft Corporation as a Finance Manager MBA intern in Seattle.
Rodriguez resides in Austin, Texas with his wife, Emily.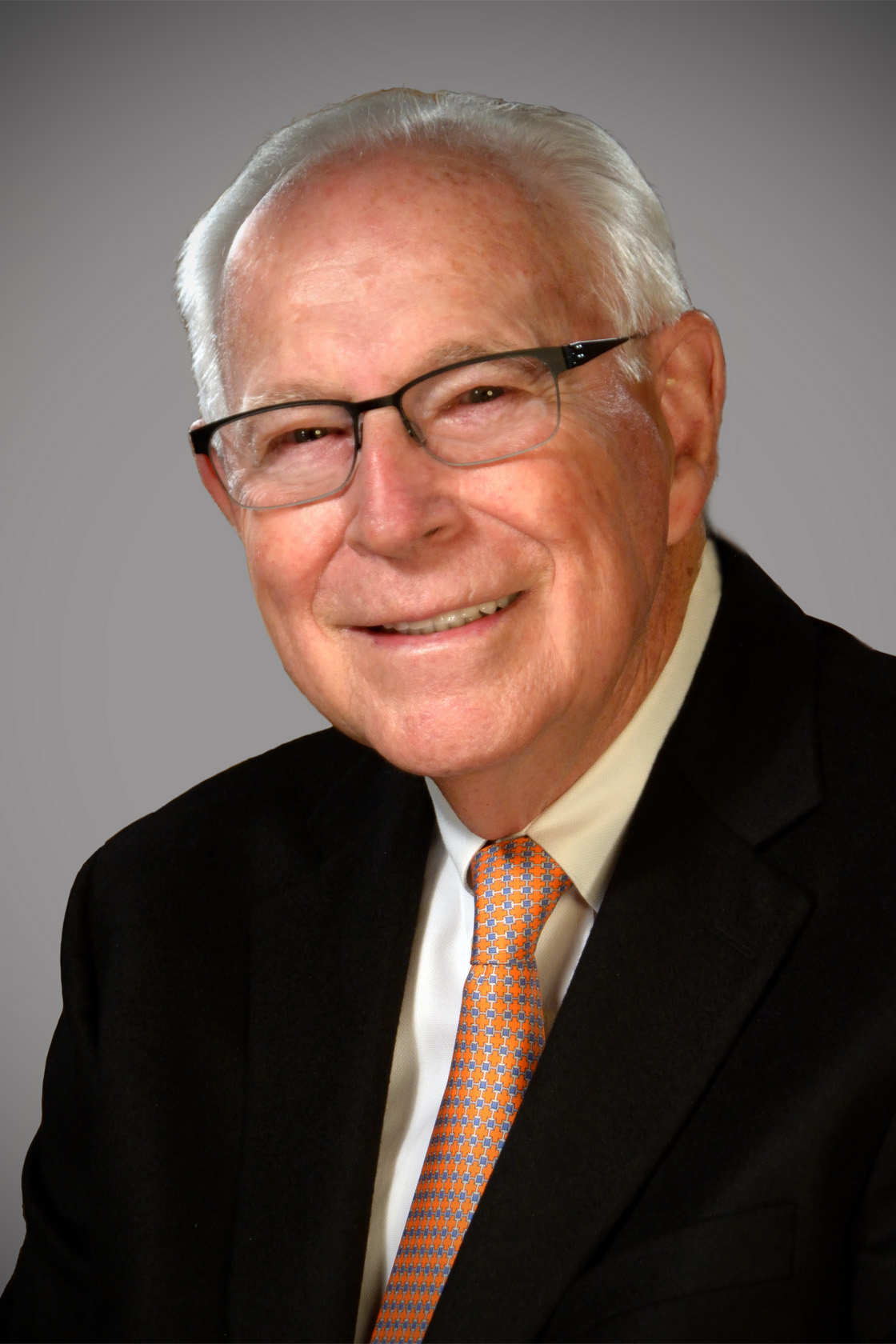 Bump spent his entire career in the energy engineering and construction industry. He lived and worked abroad for 13 years in Libya, Iran and the United Kingdom before relocating back to the United States in 1977. After managing several large pipeline construction projects in the Middle East, he became president of Willbros Group in Tulsa.
In 1980, he became chairman and CEO of Willbros, a position he held for 22 years until he retired in 2002. During those years, he oversaw the global operations of Willbros, traveling extensively around the world.
Bump has been a member of the OSU College of Business Associates since 1980 and served as chair in 1994. He was presented with the Distinguished Alumni Award by the Alumni Association in 1989. He was inducted into the Spears Business Hall of Fame in 1992 and into the OSU Alumni Association Hall of Fame in 2004. He served as a member of the OSU-A&M Board of Regents (1998 to 2002) and as a Governor of the OSU Foundation from 1980 until 1998. In 1996, he established the Larry J. and Linda L. Bump Scholar Leader Scholarship Fund and the Endowment for Excellence Fund.
In retirement, Bump and his family have developed and operate Darms Lane Wines in Napa, California, a premium boutique vineyard and winery producing Bordeaux varietals under two labels: Darms Lane and Fortune 1621. The wine operation is managed by Bump's daughter, Tricia Bump Davis, a 1994 OSU Spears Business graduate.
He and his wife, Carol, have been married for 14 years. They were both widowed after many years of marriage to their first spouses. Larry and Carol have five children and 11 grandchildren. The couple's principal residence is in Tulsa, but they spend time in Santa Fe, New Mexico, and Napa Valley.