Three distinguished alumni will be inducted into Spears Hall of Fame
Tuesday, September 19, 2023
Media Contact: Terry Tush | Director, Marketing and Communications | 405-744-2703 | terry.tush@okstate.edu
Oklahoma State University's Spears School of Business will honor alumni Bryan Close, H.J. Reed and Stephanie Sick with their induction into the school's Hall of Fame on Nov. 17 at the ConocoPhillips OSU Alumni Center.
The annual Spears Business Hall of Fame banquet recognizes graduates with distinguished professional careers who have given back to their communities and displayed exemplary leadership skills. Close, Reed and Sick will be honored as inductees into the Spears School's Hall of Fame, the highest honor awarded by Spears Business.
Also, business school alums Matt Carter and Pete Herron will be honored as Outstanding Young Alumni at the banquet.
"We have the privilege of honoring three outstanding individuals in Bryan Close, H.J. Reed and Stephanie Sick, each of whom have distinguished themselves in business and public service," said Dr. Jim Payne, dean of Spears Business. "We take great pride in the distinction they have brought Spears Business and OSU. In addition, the two outstanding young alumni are worthy honorees and we are anxious to see all that they accomplish in their careers."
Born in Kearney, Nebraska during World War II, Close was the consummate Army brat. After living in 10 different houses his first eight years of life, the family settled in Tulsa.
In 1966, he graduated from OSU with a bachelor's degree in hotel and restaurant administration. Following graduation, he returned to Tulsa to manage the supermarket he had worked at since high school. He eventually accepted an opportunity at a large Kansas City company that managed several restaurants around the country. This led to an assignment in Tulsa to run the Financial Club, a private club on the top floor of what was known then as the Southland Financial Center Building. Later, a three-year stint with Steak & Ale resulted in management responsibilities in numerous cities as the company grew.
In 1974, Close's father started a company, now called CloseBend, and asked his son to do the bookkeeping. After his father's death in 1999, Close became the company's president, a position he currently holds.
One of Close's greatest passions is paying it forward, primarily through OSU. He served as the chair of the College of Human Sciences Associates, and later as the CoHS co-chair of branding success, OSU's first comprehensive capital campaign. Close is a fervent supporter of education and has established 15 endowed scholarships in three OSU colleges, as well as three professorships in the College of Human Sciences.
After having served eight years on the OSU Foundation Board of Trustees, he was conferred as Honorary Trustee, the second of four people to receive such recognition. Close is a member of the OSU Heritage Society and a Cowboy VIP member of the POSSE Club. He is also an OSU Alumni Association life member and a member of the President's Fellows. He chaired the CoHS Associates Board from 1992 to 1993, was presented the HRAD Outstanding Alumni Award in 1996, and the HRAD Hall of Fame award in 2003. In 2015, he was inducted into the OSU Hall of Fame.
Close still puts in a 60-hour work week, and lives in Tulsa. He has one daughter, Jeri Lynn Close Partlow, who resides in Arkansas with her husband John, and their two sons, Keith and Alex.
Reed worked for Phillips 66 for 44 years with the last 25 years as Manager, Government Affairs. He was responsible for legislative, regulatory and political activities in numerous states across the United States for the company and served as a member of the Bartlesville leadership team.
Until his recent retirement, Reed was a member of the board of directors of Oklahoma 2030, the board of directors of the Environmental Federation of Oklahoma, the board of directors of the Oklahoma Society of Professional Advocates and the executive committee of the Spears School of Business, School of Accounting.
He also has served as Chairman of the Government Affairs committee for both the Oklahoma State Chamber and the Oklahoma Oil & Gas Association, as a Trustee on the Edmond Economic Development Authority and as a member of the Board of Directors of the Oklahoma State University Alumni Association.
During his time living in Bartlesville, Reed was on the board of directors of the Bartlesville Regional Chamber of Commerce, held multiple offices in the Bartlesville United Way, was past chair of the City of Bartlesville Economic Development and Tourism Commission and active in the Bartlesville Jaycees. He chaired various community and school board and school bond election campaigns.
He most recently was the Executive Chairman of the Edmond Chamber of Commerce. Reed was recognized as the Friend of the School of Accounting from Spears Business in 2022. He is also a member of the Board of Governors for the OSU Foundation, a graduate of Leadership Bartlesville Class I and Leadership Oklahoma Class XII.
Reed and his wife, Gail, a former first-grade teacher in the Bartlesville Public School system, have two daughters – Chelsea, (OSU, B.A. Elementary Education), a first-grade teacher in the Edmond Public School system who is married to Cameron Patton (OSU, B.S. Marketing) employed by CBIZ Stinnett and parents of grandson Cooper, and Melissa, (OSU, B.S. Marketing, M.S. Business Analytics and Data Science), who is a business intelligence analyst for Love's Travel Stops & Country Stores in Oklahoma City.
Sick graduated from OSU with a bachelor's degree in executive secretarial administration. After graduation, Stephanie took a job at Texas Instruments where she met her husband, Bill.
The Sicks are longtime supporters of education and the arts. They have endowed two professorships in their name at the School of the Art Institute of Chicago and served on numerous education, art and culture, and civics boards in the Chicago area. They also support the OSU Spears School of Business by giving to the SSB Scholarship Fund and Dean's Excellence Fund.
The couple recently expanded their partnership with OSU even further with a naming gift for the Crystal Room in OSU's Business Building. The $2 million naming gift attached their legacy to the beautiful Stephanie and Bill Sick Crystal Room on the top floor of the Business Building.
At the Art Institute of Chicago, Sick is a trustee emeritus. Over the years, she served as president of the Docents Council, a member of the Committee on African and Indian Arts of the Americas, president of Sustaining Fellows and a member of the Woman's Board. Previously, she was a docent at the Boston Museum of Fine Arts, the Lubbock Ranching Heritage Society and the Dallas Museum of Fine Arts.
Sick served in similar activities in various locations including Boston; Dallas; McCurtain, Oklahoma; Lubbock, Texas; and Tokyo. In Japan, she was a member of the College Women's Association of Japan Print Show.
Additionally, she and Bill are founders of Chicago's iconic destination site: Millennium Park.
Sick is vice president of Business Resources International, a company founded with her husband. Business Resources International founded and managed 13 early-stage companies with highly innovative products that focused on business or industrial customers. She is now retired.
She was raised in McCurtain, Oklahoma. In 1999, she founded the Charles Ford Scholarship and led an effort to create college scholarships for graduates of McCurtain High School. She led the entire community of McCurtain in a highly successful program to raise funds, to excite the high school students and their parents about the benefits of college, to expose students to opportunities beyond their normal horizons with annual trips to Chicago, and to support them throughout the process from enrollment and adjustment to life at and after college.
She lives with Bill in Winnetka, Illinois, a suburb of Chicago. She is a mother of two children, Jill and David, and is a grandmother of Ashlyn and Drayson. She held a private pilot's license and a Japanese driver's license, following her keen interests in aviation and Japanese culture.
In 2001, the Outstanding Young Alumni award was established to recognize alumni who have provided significant service and achievement early in their professional careers. This year, two outstanding individuals will be honored.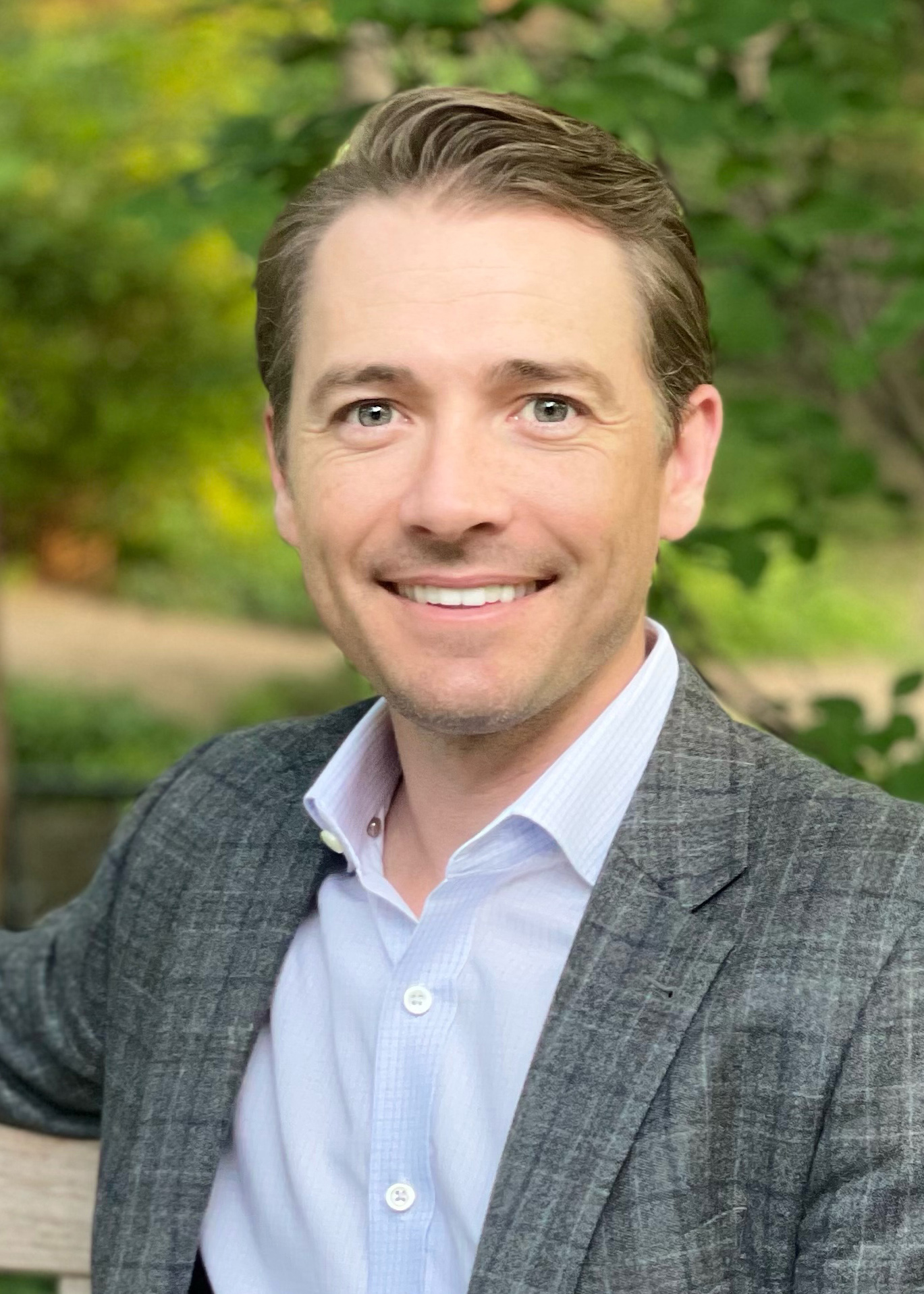 Carter is a vice president at Goldman Sachs where he is a member of the private credit investing team within Goldman Sachs Asset and Wealth Management. He is Head of Workout and Restructuring and Head of Underwriting and Portfolio Management for the Energy and Retail Sectors within the U.S. private credit group and is co-manager of Goldman's private credit team in Dallas. Carter represents Goldman Sachs on the board of directors of several portfolio investments.
Prior to joining Goldman in 2014, Carter worked in the investment banking division at Barclays Capital in New York. He started his career in the private equity group at Lehman Brothers.
Carter graduated from the Spears School of Business in 2008 with a bachelor's degree in economics and was recognized as the 2008 Raymond D. Thomas Award recipient and as an Outstanding Senior. While at OSU, he was a part of the President's Leadership Council, served as Student Government Association vice president and was active in Sigma Nu Fraternity.
Carter lives in Dallas with his wife, Lacee, and their three children. They have been long time supporters of the North Texas Brighter Orange.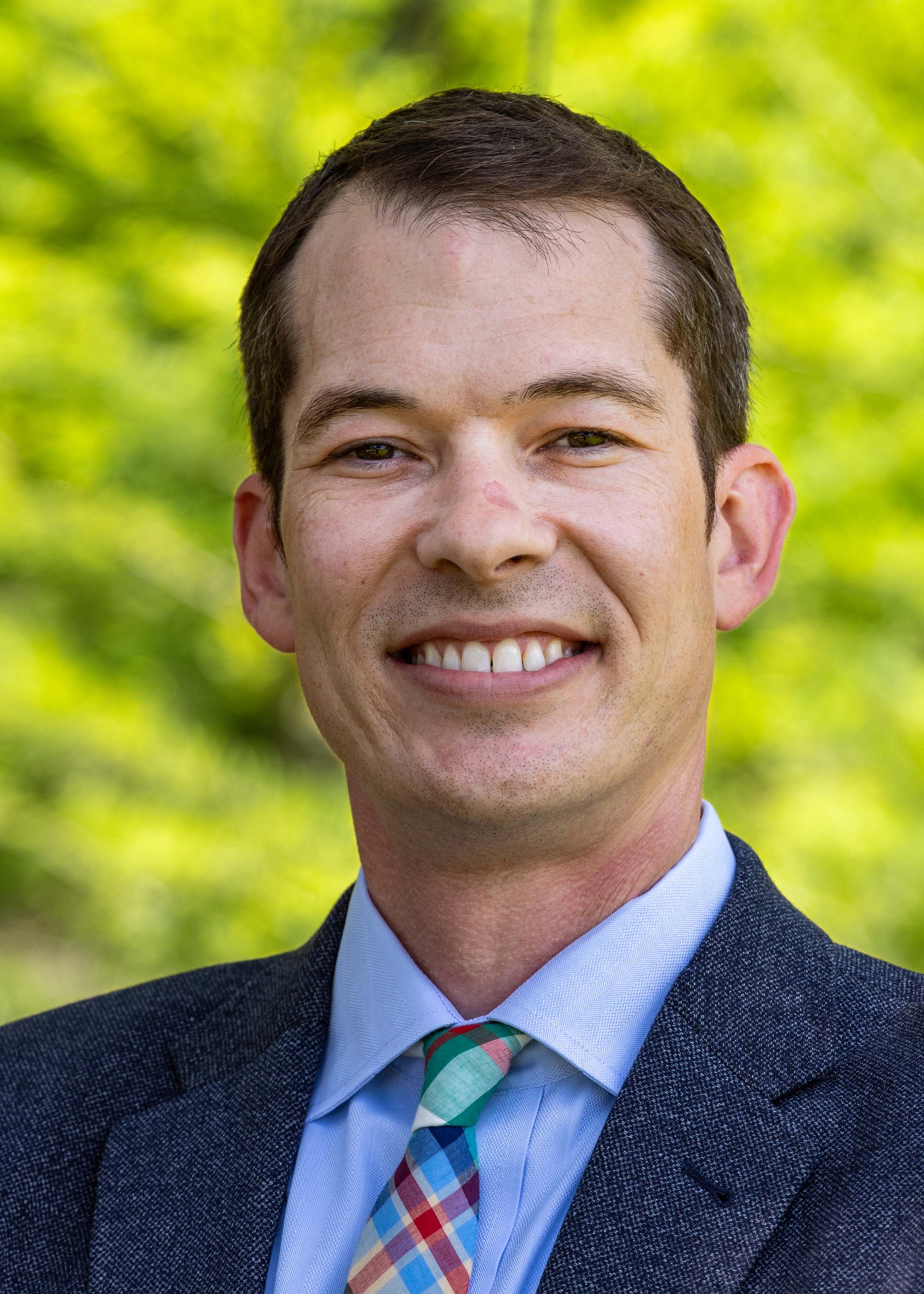 Herron, a fourth generation Cowboy, graduated from OSU in 2012 with a bachelor's degree in management and a minor in marketing. After graduation, he went to work for his family businesses, Herron Family Tree Farm and Herron Industries, Oklahoma's oldest family-owned timberland operation. He has spent the past 10 years as the vice president of Herron Family Tree Farm and co-manager of Herron Industries.
Herron is contributor to the OSU Alumni Association and avid Cowboy football fan. He often gets asked if he works for Oklahoma State because of his plethora of OSU outfits.
He gives back to his community by serving on numerous volunteer boards including, Idabel Chamber of Commerce & Agriculture, Forest Landowners Association, Kiamichi Technology Center Idabel Campus Business Education Council, and McCurtain Community Fund President to name a few. He was also appointed to the Southeastern Oklahoma State University, McCurtain County Campus Advisory Board by Gov. Kevin Stitt.
Herron's recent honors include the 2020 Next Generation Landowner of the Year award, 2021 Idabel Citizen of the Year Award, 2022 Agri-Business of the Year Award and 2023 Volunteer of the Year Award.
He is also a dedicated husband and father who enjoys spending time with his wife Katie and their four young children (ages 2-9).