Oklahoma can expect slower job growth in 2007
Tuesday, November 28, 2006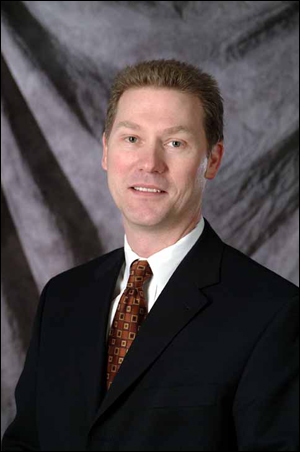 Oklahoma added 28,800 jobs this year for overall job growth of 1.9 percent, continuing a broad based expansion that's expected to be slightly slower in 2007, according to the latest statewide forecast released by the Center for Applied Economic Research at Oklahoma State University.
"The strength of the state's oil and gas industry has helped make this year's job growth better than initially expected, and I anticipate slower growth next year, mainly due to the negative impact of interest rate increases," says Dr. Mark Snead, center director.
Snead attributes the strength of hiring in both of the state's major metropolitan areas for the nearly 2 percent job growth Oklahoma experienced in 2006. Oklahoma City posted the biggest gain with 12,100 new jobs, followed by Tulsa with 9,300.
"I expect the impressive gains we've seen in Oklahoma City to be hampered some by losses in manufacturing next year, while the spectacular job growth in Tulsa will slow along with the rest of the state. Nevertheless, our forecast shows Tulsa will pick up 7,000 (a 1.7 percent gain) more jobs in 2007 and Oklahoma City can expect 7,600 new jobs (1.3 percent increase over 2006)."
Overall, Snead projects Oklahoma will add 17,900 jobs in 2007, for a rate of growth of 1.2 percent statewide, which will slightly outpace job gains at the national level (1.1 percent).
"The boost from the energy sector is likely the determining factor in why the state outperformed the national economy on most measures the past few years," says Snead. "What remains uncertain is the size of the negative impact of high prices on the remainder of the state economy."
While higher energy costs have resulted in more jobs and increased state revenue, Snead suggests there is also evidence the higher price of energy is constraining economic activity. A study by the center shows that Oklahomans are spending, on average, about $1,500 more per person on energy than they did four years ago.
For the short run, the higher energy prices are increasing incomes in the oil and gas sector enough to impact per capita averages. Sneed calls personal income gains in the state this year "impressive" with an average increase of 8.1 percent in personal income, which is well above historical averages. His statistics show Oklahomans' average incomes are now 88 percent of U.S. per capita income, the highest level since the oil bust. The average income rose 8.7 percent in the Oklahoma City metro area in 2006, largely due to the oil industry where total earnings have almost doubled since 2002.
Job growth in the housing market will continue to slow in 2007, but Snead doesn't expect the significant slowdown that is occurring in the national housing market, which was a reaction to over-inflated regional markets. For more information, go to
www.economy.okstate.edu
.