Wallis headlines 15th Cobb Speaker Series
Friday, October 13, 2006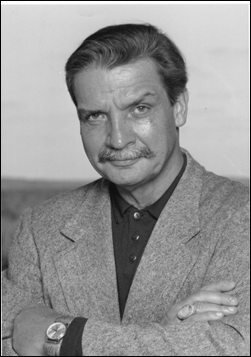 Reading a book by Michael Wallis has been described as, "like dancing to a romantic ballad. He offers his hand and gently guides you across the floor, swaying to the song of the American West."
Guests of the 2006 H. Louise & H.E. "Ed" Cobb Speaker Series will experience the "dance." Wallis, inaugural speaker for the series that benefits the Friends of the OSU Library, returns Nov. 3 as the featured author at the 15th annual installment.
A historian and biographer of the American West, Wallis is a best-selling author and award-winning reporter. He is also renowned as a speaker and voice talent, lending his voice to productions such as the Disney Pixar movie, "Cars."
Wallis has published eleven books, and his works have been published in hundreds of national and international magazines and newspapers, including Time, Life, People, Smithsonian and The New York Times.
The event begins with a 6 p.m. welcome reception followed by dinner at 6:30 in the Library's Peggy V. Helmerich Browsing Room. After dinner, Wallis will speak and take questions from the audience. A signing reception will follow.
Golden Circle Sponsors of the event as well as select OSU Library donors will be invited to an exclusive pre-event with Wallis. Hosted at the OSU Foundation, it will include the unveiling of "Images of OAMC," a photographic display featuring selections from the University Archives.
Individual tickets are $75, and half the cost is tax-deductible. Seating is limited and reservations must be made by October 25. Sponsorship opportunities also are available. Call 405-744-7331 for more information.