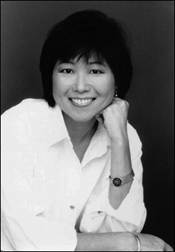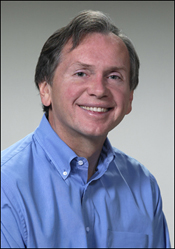 By Jill Banzet, Spears School Communications Intern
(February 3, 2009 Stillwater, OK) – Michael Morris is a dreamer, and backed with major donor funding, he has big dreams as the head of the new OSU Department of Entrepreneurship.
"We are excited about building the premier entrepreneurship program in the country at OSU," Morris said. "Our hope is to touch every student on campus with our message of dreaming and doing. We'll do this not only with state-of-the-art-curriculum, but with high-impact outreach, experiential learning and community engagement."
The Spears School of Business at Oklahoma State University has hired Morris and Nola Miyasaki to fill two of six endowed chairs provided through a $28.6 million gift from alums Malone and Amy Mitchell in June 2008.
Morris will serve as N. Malone Mitchell, Jr. Chair in Entrepreneurship, professor and head of the OSU Department of Entrepreneurship. Miyasaki will serve as Norman C. Stevenson Chair in Entrepreneurship and direct the Riata Center for Entrepreneurship.
"I am thrilled with the placement of Dr. Morris and Dr. Miyasaki as the N. Malone Mitchell, Jr. Chair and the Norman C. Stevenson Chair," said Sara Freedman, Spears School dean. "The depth of their experiences is a substantial asset to our college and I am excited to see the new range of students who will come in and take advantage of these opportunities."
Freedman said the heightened role of entrepreneurship in the economy has caused increased demand for education in the field. The Spears School looks forward to being a leader in this increasingly popular area of study among other land-grant universities in the nation.
Before transitioning to his role in the Spears School, Morris served as a professor, chair and department head for the Whitman School of Management at Syracuse University. His experience as an author, consultant and researcher in entrepreneurship, management and marketing will provide OSU students the opportunity to learn from real-world situations and give them access to one of the top entrepreneurship professors in the country as ranked by Fortune Small Business magazine.
Morris hopes within three years the program will see 1,000 students annually enrolled in entrepreneurship courses (offered for students with majors, minors, MBA concentrations or doctoral studies in entrepreneurship) and looks forward to building a world-class team. "The department is currently pursuing an aggressive strategy to attract the leading scholars in the field of entrepreneurship [for professorships]," Morris said.
Miyasaki's previous endeavors include executive director of entrepreneurship programs at Syracuse University head of techology development in the State of Hawaii, and corporate vice president of Tissue Genesis, Inc., in Hawaii. With a background in law and business/technology management, Miyasaki will provide specialized programs to students across campus and reach out to the community through the Riata Center.
"There are exciting and interesting opportunities for the Riata Center to impact OSU students, as well as Oklahoma's community of entrepreneurs and aspiring entrepreneurs," Miyasaki said. "Our goal is to create and expand the culture of entrepreneurship across the campus and the state of Oklahoma, and to work on a national and international level in the entrepreneurship field. We look forward to working with everyone at OSU and to supporting a culture of entrepreneurship."
The Riata Center will house a diverse portfolio of experiential programs to immerse students in entrepreneurship, as well as outreach programs for entrepreneurs and aspiring entrepreneurs in the state upon its opening this summer.
For more information about the Department of Entrepreneurship, Riata Center for Entrepreneurship or the Spears School of Business, call 405-744-5064 or visit
spears.okstate.edu
.