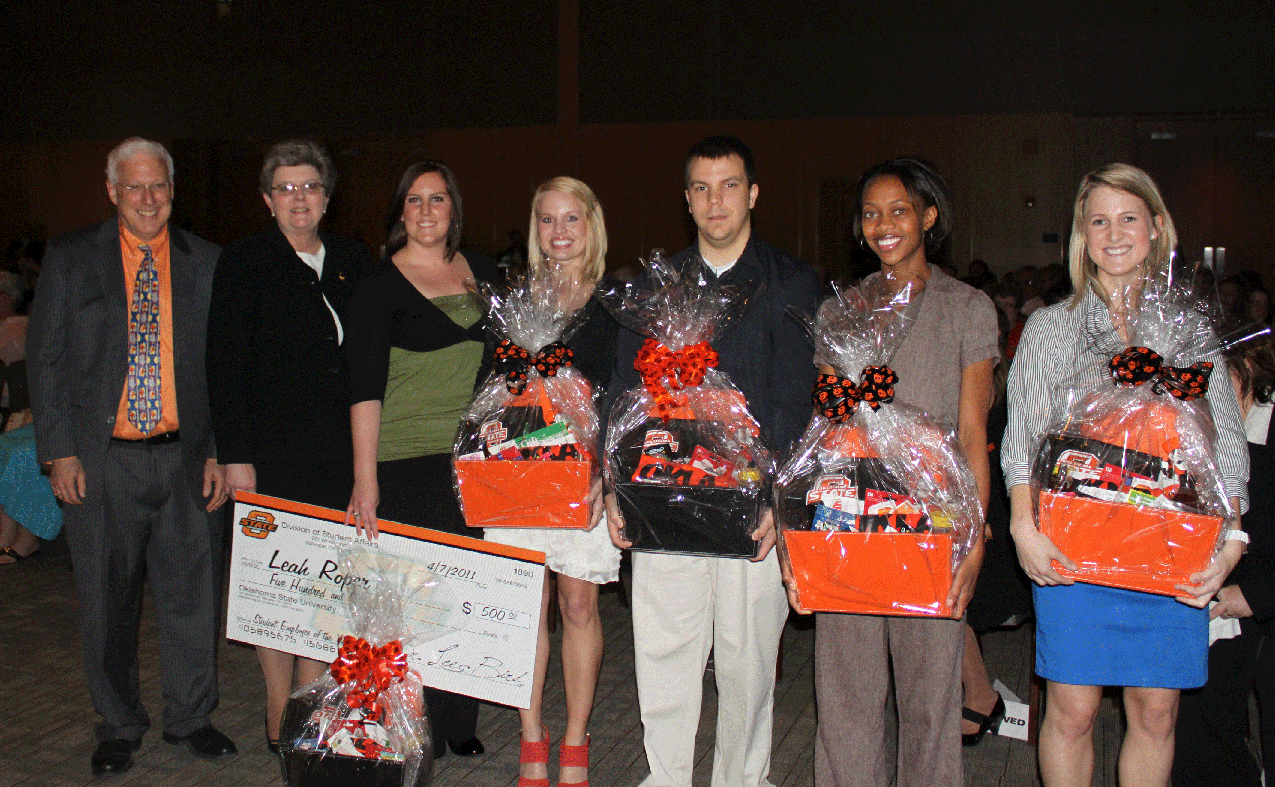 Oklahoma State University senior Leah Roper of Harrah has been named the 2011 Student Employee of the Year.
OSU honored its top five student employees and 70 students who were nominated by their employers both on and off campus during a ceremony Thursday at the ConocoPhillips OSU Alumni Center announced. The event was sponsored by the OSU Office of Scholarships and Financial Aid, OSU Career Services, and many Stillwater businesses that provided gifts for the top five finalists.
Each finalist received a gift basket worth $200 from various businesses in the Stillwater community, an orange business portfolio with an engraved plate, as well as special gifts donated from OSU Undergraduate Admissions.
Roper, a psychology and political science major, was nominated by Sherry Fletcher, Paula Dennison and Angela McLaughlin with the City of Stillwater. She is the daughter of Kenneth and Pamela Roper from Harrah, and is a graduate of McLoud High School. She plans to attend law school following graduation.
As the 2011 OSU Student Employee of the Year, Roper was presented with a $500 check from the OSU Division of Student Affairs, floor seats to a men's basketball game from OSU Athletics, and a framed picture.
Other finalists for the honor were Makenna Dershem, Wichita, who was nominated by Karen Munday and Dr. Frank Blum, OSU department of Chemistry; Matthew Johnson, Tulsa, who was nominated by Nancy Trench, Fire Protection Publications, CEAT; Kristen Morris, Ripley, who was nominated by Sharon Burrow, OSU Police and Public Safety department; and Latrice Williams, Wichita, who was nominated by Andera Skimbo, Spears School of Business Career Services.