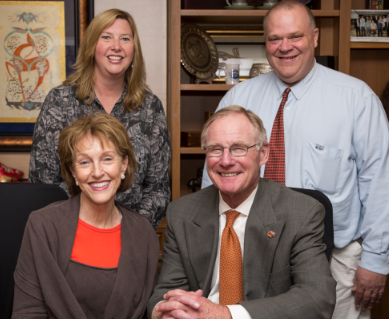 Stillwater's citywide United Way campaign is underway with a 2014 goal of $875,000 and the Oklahoma State University community is hoping to raise a sizable portion of the total.
"OSU faculty and staff support United Way by raising funds for its annual campaign and this year's goal is $247,000," said Rich Paustenbaugh, the United Way Campaign Chair for OSU. "Our campus is responsible for almost thirty percent of the yearly donations raised in the Stillwater area, and last year's campaign involved more than 13,000 people. The more people who volunteer their time and efforts, the more deserving people we can help."
The OSU campaign officially started September 25 and is scheduled to end on December 13. For more information, please visit http://unitedway.okstate.edu.