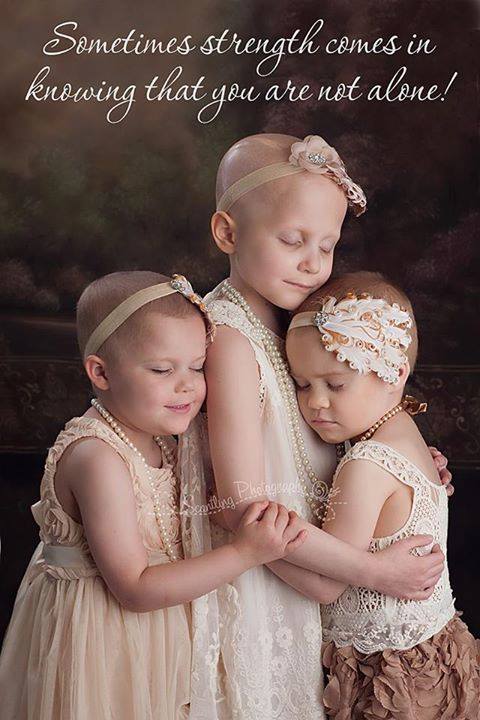 An angelic picture of three young cancer survivors is going viral on social media, and one of them is Ainsley Peters, who was the recent recipient of this year's Bennett Jam fundraiser at Oklahoma State University.
The photo by Bethany, Okla. photographer Lora Scantling of Scantling Photography features Ainsley with 3-year-old Rylie and 6-year-old Rheann – all dressed up in lace and pearls. Local boutiques and photographers donated their time and talents to produce the photos and bring attention to childhood cancer. The photos have been shared and liked hundreds of thousands of times on Facebook and one of the photographers has received hundreds of messages thanking her for her work.
"It's polarizing," said Chris Peters, Ainsley's father and OrangeTech employee. "It's great that the girls are getting attention and making people more aware of childhood cancer. There were 300,000 'likes' on the News 9 Facebook post, but those people could do a lot of good beyond 'liking' a picture. We're taken care of, we don't need a million dollars. There are people who still need help. These pictures are great, but how can we turn this into a good movement? We've made people aware, so now we want to tell them how to help. You can volunteer at the cancer societies and donate blood."
Ainsley, who was this year's recipient of funds raised in the annual Bennett Jam at OSU, was diagnosed with leukemia last August. The proceeds went to Ainsley's family to help pay for her medical bills and home renovations related to her cancer treatment. The cancer is now in remission.
For updates on Ainsley's fight with leukemia or ways to volunteer, visit her Facebook page, Ainsley Jane's Allies.
PHOTO CREDIT: Lora Scantling, Scantling Photography of Bethany, Okla.
Story by Kim Hunter