Fresh from a highly successful tour overseas, singer and musician Julie Fowlis will take the stage to perform traditional Gaelic music in the Seretean Center Concert Hall on Tuesday, Oct. 14 at 8:00 p.m., in Stillwater. Fowlis' USA Tour is sure to entice new audiences as she features music from her three award-winning studio albums as well as songs she sang for the Disney Pixar's movie "Brave."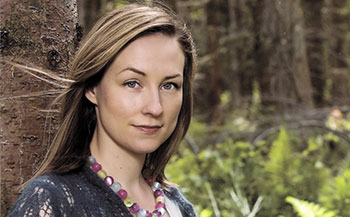 Fowlis grew up in North Uist, an island in the Outer Hebrides of Scotland, where she researches and revives Gaelic songs. She does not compromise her approach when performing songs such as rapid-fire, ballads, praise songs, lullabies and capella stories.
"This is a once in a lifetime opportunity," said Brandon Mitts, Allied Arts and Special Events coordinator. "With only one percent of the population who know Gaelic, it will be rare to catch another performance like this."
Singing is not Fowlis' only specialty. She is also talented at playing the bagpipes and is an accomplished dancer. She seeks to enhance her talents by setting goals, such as learning 500 songs before she turns 50.
Fowlis will host a recital hour for music students at OSU at 2 p.m. in the Seretean Center Concert Hall.
Tickets for her stage performance are available as low as $10 for OSU students and $18 for the general public. To purchase tickets, call (405) 744-7509 or visit alliedarts.okstate.edu/allied-arts-tickets.
The Allied Arts office seeks to enrich the lives of students and the community through the arts and for decades it has brought top-notch talent to the Oklahoma State University campus. Allied Arts hosts six performances during the year. For more information about Allied Arts, visit alliedarts.okstate.edu.